The superannuation war between industry and retail super funds has turned up a notch, with Industry Super Australia launching an advertising campaign against banks "getting their hands on" Australians' retirement savings.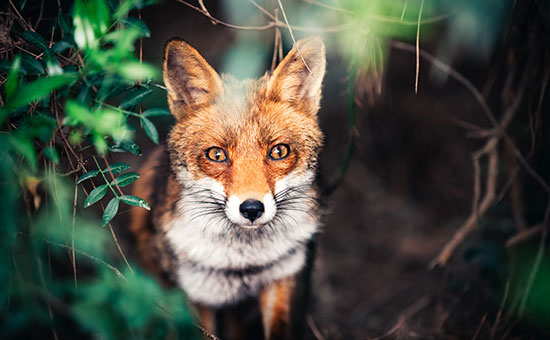 The 30-second television segment, which began airing this week, depicts the hand of a federal politician opening a 'super' henhouse to waiting 'bank' foxes.
The tagline of the campaign is "banks aren't super".
Source: Industry SuperFunds
According to Industry Super Australia (ISA), the campaign warns consumers of bank attempts to "dismantle" the most successful model of the superannuation system and "put at risk the retirement savings of millions of Australians".
ISA said the commercial is a response to attempts from the banks to "secure unfettered access to Australia's default superannuation system".
'Default' super funds are funds that employees are given when they do not actively choose their own super fund.
Latest statistics from the Australian Prudential and Regulation Authority (APRA) show there are 13 million retail super accounts worth a combined $570 billion, while the 11.1 million industry super accounts are worth $501 billion.
ISA Chief Executive David Whiteley alleges that banks are "quietly pressuring federal politicians" to remove laws surrounding workplace default funds.
"If the banks succeed in bringing the default system down, the super savings of millions of Australians could be at risk," Whiteley said.
Mr Whiteley also referred to ISA's polling earlier this month which found that only 31% of Australians trust the big four banks with their super and 7 out of 10 want a not-for-profit system.
"The 5 million Australians who entrust their savings to an industry super fund expect us to call out exactly what the banks are up to – and our politicians to stare them down," he said.
The poll results were based on a survey of 1,000 Australians in February 2017.
Government slams "union scare campaign" for "wasting members' super savings"
Minister for Revenue and Financial Services Kelly O'Dwyer strongly criticised the advert as an "another example of union-backed industry funds" using members' super savings to "bankroll political activism".
"This campaign is jumping at shadows. There is currently no government legislation designed to change the default superannuation model before the Parliament, so the whole basis of the campaign is bizarre," Minister O'Dwyer said.
"But the main problem is, this is not how members' superannuation savings should be being spent.
"It is beholden on industry super funds, which bankroll ISA using members' retirement savings, to disclose to their members how much they have contributed to this latest round of self-indulgent scare campaigning and lobbying."
Productivity Commission to release draft report on default super
In the coming fortnight, the independent Productivity Commission is expected to release its draft report on alternative models for allocating default fund members into super products.
Once released, the Commission will consult with all stakeholders for feedback, including ISA and industry funds before making the report final.
Minister O'Dwyer said the Government's objective for super "is to have the best policy settings for members".