Everything you need to know about MySuper, including what the default
super funds
are and how they compare
MySuper is a superannuation initiative by the Australian Government that resulted in simple and cost-effective default superannuation products for Australian workers. The default products were designed as basic funds without unnecessary features and fees. Employees who have not selected a super fund are assigned a default MySuper product.
Key facts about MySuper
The aim of MySuper products is to provide workers with a cost-effective super fund that has the basic features they need. Some key things to know about MySuper include:
MySuper fees
The fees that can be charged to a member of a MySuper product are limited, with many restricted to recovering the cost of providing the service. The main fees that will apply include:
Administration fee
Investment fee
Other fees – such as investment switching, exit fees and contribution splitting (these fees are limited to the cost of providing the service).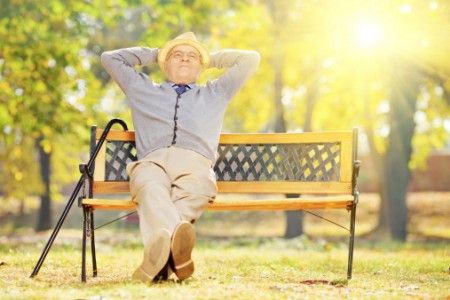 Insurance and MySuper
If a member chooses to opt out of the insurance, they will no longer be charged an insurance premium cost or receive the cover.
MySuper investment options
MySuper products offer only one investment option. For many funds, this is simply their current 'balanced' fund offering. Funds can, however, apply to use a 'life stages' investment strategy as their MySuper investment option. To find out what these investment options really mean, read our explanation here.
Disclosure required for MySuper
The level of Trustee disclosure required in relation to fees, investment performance and investment allocation is higher for MySuper funds than previously required for pre-2013 default super funds. This enables the Australian Prudential Regulation Authority (APRA) to publish easily comparable data on long-term net returns and will make it easier for workers to compare funds.
Importantly, though, while MySuper should help to better protect the retirement nest eggs of Australian workers overall, the best way to look after your own nest egg is to take an active interest! Some questions that investors should regularly ask include:
Where is your superannuation invested? Is it the best option for you?
What insurance cover do you have – and need?
Should you be taking advantage of tax-effective superannuation contribution strategies?
An active interest in your own MySuper now can lead to a significantly better retirement outcome down the track.
MySuper History
In mid-2009, the Rudd government commissioned a review into the operation and efficiency of the superannuation system in Australia. The Super System Review, chaired by Jeremy Cooper, handed its final report to the Gillard government in mid-2010. MySuper was delivered in 2013 as a result of that review.
From 1 January 2014, employers were required to choose a MySuper product as their default super fund. Eligible Australian workers who receive Superannuation Guarantee (SG) contributions from their employer but do not nominate a preferred superannuation fund for contributions to be directed into, will have the payments made into a default MySuper fund chosen by their employer.
List of MySuper Entities and Products
So – which superannuation funds hold a MySuper authority? Currently, there are over 110 MySuper products; the list is as follows:
RSE Licensee ABN
Entity Name
Current MySuper Product Name
1
31008414104
AMP Retirement Trust
AMP MySuper No.1
2
31008414104
AMP Superannuation Savings Trust
AMP MySuper No.2
3
31008414104
AMP Superannuation Savings Trust
Brookfield Australia MySuper
4
31008414104
AMP Superannuation Savings Trust
CCA MySuper
5
31008414104
AMP Superannuation Savings Trust
Macquarie Group MySuper
6
31008414104
AMP Superannuation Savings Trust
Woolworths Group MySuper
7
31008414104
AMP Superannuation Savings Trust
Anglican National MySuper
8
31008414104
AMP Superannuation Savings Trust
Australia Post MySuper
9
31008414104
AMP Superannuation Savings Trust
AFLPA & AFL Industry MySuper
10
92006680664
ANZ Australian Staff Superannuation Scheme
ANZ Staff MySuper
11
83057982822
AON Master Trust
Aon MySuper
12
70003566989
Mine Wealth and Wellbeing Superannuation Fund
Default Lifecycle
13
43079259733
Australian Ethical Retail Superannuation Fund
Balanced (accumulation)
14
25002981919
Australian Meat Industry Superannuation Trust
AMIST MySuper
15
94006457987
AustralianSuper
Balanced
16
94006457987
AustralianSuper
IBM Superannuation Plan
17
94006457987
AustralianSuper
Komatsu Superannuation Plan
18
96010528597
Austsafe Superannuation Fund
MySuper (Balanced)
19
46050431797
AvSuper Fund
AvSuper Growth (MySuper)
20
57070732008
Goldman Sachs & JBWere Superannuation Fund
Goldman Sachs & JBWere Superannuation Fund – MySuper Product
21
26065668224
Betros Bros Superannuation Fund No 2
Betros MySuper
22
32125059006
State Public Sector Superannuation Scheme
QSuper Lifetime
23
83080598821
Boc Gases Superannuation Fund
BOC MySuper
24
63002916458
ASGARD Independence Plan Division Two
Asgard Employee MySuper
25
63002916458
Retirement Wrap
BT Super for Life MySuper; BT Lifetime Employer MySuper
26
63002916458
Retirement Wrap
Westpac Group Plan MySuper
27
15065081281
Building Unions Superannuation Scheme (Queensland)
BUSSQ MySuper
28
91006670060
Care Super
CareSuper
29
99008684268
CBH Superannuation Fund
Growth MySuper
30
68065040619
Christian Super
My Ethical Super
31
30010892396
Club Super
Club MySuper
32
26003217990
Club Plus Superannuation Scheme
Club Plus Super – MySuper
33
98002348352
Commonwealth Essential Super
Commonwealth Essential Super
34
98002348352
Colonial First State FirstChoice Superannuation Trust
Colonial First State FirstChoice Superannuation Trust
35
32064976138
Combined Super Fund
Combined Fund MySuper
36
76074519798
Commonwealth Bank Group Super
Accumulate Plus Balanced
37
48882817243
Australian Defence Force Superannuation Scheme
ADF MySuper
38
48882817243
Public Sector Superannuation Accumulation Plan
MySuper
39
25009179613
Concept One The Industry Superannuation Fund
MySuper Balanced
40
30006169286
MyLifeMyMoney Superannuation Fund
MyCatholicSuper
41
49006421638
LESF Super
LESF MySuper
42
49006421638
Smartsave 'Member's Choice' Superannuation Master Plan
Smartsave MySuper Balanced
43
49006421638
Virgin Superannuation
Virgin Super Essentials
44
30069634439
Energy Super
MySuper
45
21065659734
Elphinstone Group Superannuation Fund
Balanced Option
46
72077947285
Energy Industries Superannuation Scheme-Pool A
MySuper Balanced
47
64006964049
equipsuper
Equipsuper MySuper
48
46004031298
EmPlus Superannuation Fund
EmPlus MySuper
49
46004031298
The Executive Superannuation Fund
MySuper MyLife
50
42053498472
First Super
First Super MySuper
51
11118202672
First State Superannuation Scheme
First State Super MySuper Lifecycle
52
84068826728
Guild Retirement Fund
Guild Retirement Fund (MySuper)
53
66006818695
Health Employees Superannuation Trust Australia
Core Pool
54
79008634704
HOSTPLUS Superannuation Fund
Balanced option
55
53006695021
IOOF Portfolio Service Superannuation Fund
IOOF MySuper
56
77000300934
IAG & NRMA Superannuation Plan
MySuper
57
45010814623
Intrust Super Fund
Intrust MySuper
58
14056917303
Kinetic Superannuation Fund
Kinetic Super – Growth (MySuper)
59
18005502090
Labour Union Co-Operative Retirement Fund
MySuper Balanced
60
61008204939
Lutheran Super
Balanced Option – MySuper Compliant
61
37004455789
legalsuper
MySuper Balanced
62
68078003497
Local Government Superannuation Scheme – Pool B
MySuper Age-Based Investment Strategy
63
43058013773
Maritime Super
Moderate investment option
64
58005793199
Meat Industry Employees Superannuation Fund
MIESF MySuper
65
30059502948
Media Super
Balanced investment option (accumulation)
66
79004717533
Mercer Super Trust
Mercer SmartPath
67
79004717533
Mercer Super Trust
Virgin Money MySuper
68
79004717533
Mercer Super Trust
Mercer WGSP MySuper
69
79004717533
Mercer Super Trust
Mercer Santos MySuper
70
98056047324
Mercy Super
MySuper
71
14008650628
MTAA Superannuation Fund
My AutoSuper
72
31008428322
Super Directions Fund
AMP Super No. 3′
73
28003156812
NESS Super
NESS MySuper
74
46003491487
NGS Super
Diversified (MySuper)
75
29053228667
Nationwide Superannuation Fund
Nationwide MySuper
76
80008515633
MLC Super Fund
MySuper
77
80008515633
MLC Super Fund
NAB Staff MySuper
78
12008508496
OnePath Masterfund
ANZ Smart Choice Super
79
12008508496
OnePath Masterfund
ANZ Smart Choice Super
80
84008416831
Perpetual's Select Superannuation Fund
Perpetual MySuper
81
77092941574
Pitcher Retirement
Plan
Pitcher Retirement Plan
MySuper
82
85064225841
Australia Post Superannuation Scheme
Balanced
83
81067241016
Prime Super
MySuper
84
47003806960
Qantas Superannuation Plan
Glidepath
85
81010897480
Queensland Independent Education & Care Superannuation Trust
QIEC MySuper
86
94085088484
Local Government Superannuation Scheme
LGIAsuper MySuper Lifecycle
87
68056044770
Rei Super
Trustee Super Balanced Option
88
39001987739
Retail Employees Superannuation Trust
REST Super
89
27005599422
Rio Tinto Staff Superannuation Fund
Rio Tinto Fund – Growth Option
90
16004030737
The Bendigo Superannuation Plan
Bendigo MySuper
91
74064712607
Australian Catholic Superannuation and Retirement Fund
MySuper Balanced
92
62008099223
Statewide Superannuation Trust
StatewideSuper MySuper
93
61063427958
Suncorp Master Trust
Suncorp Lifestage Funds
94
88010720840
Sunsuper Superannuation Fund
Sunsuper for Life
95
67002835412
TWU Superannuation Fund
Balanced (MySuper)
96
21006819692
Toyota Employees Superannuation Trust
MySuper Growth
97
73065319735
The Transport Industry Superannuation Fund
TIS MySuper
98
13009563062
Tasplan Superannuation Fund
Tasplan MySuper
99
86007422522
Telstra Superannuation Scheme
Telstra Super MySuper
100
55010810607
Max Super Fund
Max Super Fund MySuper Plan
101
62008644353
Russell Supersolution Master Trust
Russell MySuper
102
56098527256
Incitec Pivot Employees Superannuation Fund
Active Balanced
103
56098527256
United Technologies Corporation Retirement Plan
Balanced
104
56098527256
Duluxgroup Employees Superannuation Fund
Active Balanced
105
33068666508
Toyota Australia Superannuation Plan
MySuper Growth
106
54006027121
Unisuper
UniSuper Balanced
107
46006261623
Construction & Building Unions Superannuation
Growth (Cbus MySuper)
108
11006586367
The Victorian Independent Schools Superannuation Fund
VISSF Balanced Option
109
69087619412
Victorian Superannuation Fund
Growth (MySuper)
110
50082924561
Local Authorities Superannuation Fund
Vision MySuper
111
64066797162
WA Local Government Superannuation Plan
MyWASuper
112
30080106832
Water Corporation Superannuation Plan
Growth Option
113
77000049472
Westpac Mastertrust – Superannuation Division
BT Business MySuper
Source: APRA. List correct at November, 2017.
There are plenty of superannuation funds out there, particularly for investors who take an active interest in their nest egg. For those who prefer not to think about their super funds, this Government initiative means default MySuper products are required to have comparatively low fees and life insurance cover. You can find out more about the attributes of MySuper products here.