Aussies love to travel, but if you're heading away for a summer break this year then think ahead and make sure your home is secure.
Plenty of Aussies love to take a break away from home during summer. Whether we're heading overseas, interstate or just down the road to a nearby camp ground, we put a lot of effort into our holiday packing and planning – but before locking the front door behind us we should also put some effort into securing our home. Why? Because holiday seasons are also popular break-and-enter times!
Here are a few tips to help prepare your home for the holidays:
Be careful with social media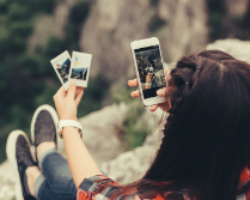 Jumping onto Facebook, Pinterest, Instagram or Twitter to post a few happy snaps or boast about your exotic location might give you a sense of gratification – but it might also alert thieves of your absence.
Having a private account might not always help either: a survey by insurance provider GIO found that more than a third (34%) of people update their social media accounts with upcoming holiday plans. Half of all people surveyed said they posted updates while away on holidays with the majority 'checking in' to specific destinations. That wouldn't be so bad, except that a third (30%) of people said they do not personally know everyone on their social networks. One in seven (14%) admitted their updates are open to the whole social media community.
Lock everything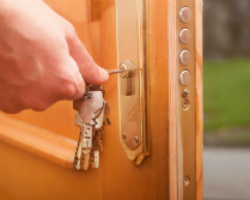 It sounds pretty obvious, but make sure you check that everything is locked and secured before leaving. Everything! Doors and windows, side gates, outdoor sheds and garages – even the doggy door, if you have one.
Check batteries and bulbs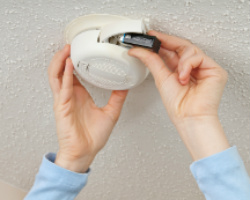 If you're going to be away for a while, check everything is in working order. Make sure the alarm system is working, new lightbulbs for sensor lights (it's a great idea to have outdoor sensor lights, by the way) and a new battery for your smoke alarms.
Look lived-in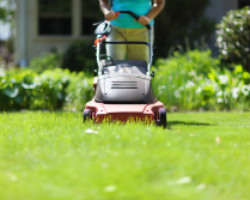 An overgrown lawn, an over-full mailbox and a constantly-empty garage are tell-tale signs of absence. It might be worth asking a friend or neighbour to park in your driveway and collect your mail. Even if the post office holds your mail while you're away, junk mail and newspapers can accumulate, so ensure that someone is emptying it regularly.
Also organise someone to mow the lawn so that it doesn't look neglected – and it goes without saying not to leave wheelie bins on your nature strip for days on end.
Keep an up to date inventory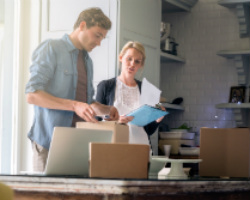 You can't take all your valuables with you, so keep an up to date inventory – just in case. Smartphones and digital cameras make this easy – just snap and store on your desktop. Some insurers have an app to make this process easier. Don't forget to keep a backup copy of the photo file as well, just in case your desktop goes missing…
It's impossible to completely protect your home from burglary, but it does make sense to reduce the likelihood. Also ensure that your home and contents insurance is both up to date and reflects the true value of your belongings! Click here to compare home and contents insurance policies.