Contents Insurance can cover a large range of personal possessions and protect your finances in the case of theft or damage.
Even though we are living increasingly digital lives, we still have plenty of sentiment – and money – tied up in physical possessions. While we can't compensate for the sentimental value attached to our belongings if they are lost or damaged, we can compensate for the financial loss. The way we do that is with contents insurance.
What is contents insurance?
Contents insurance provides protection against damage or loss of personal possessions – the contents of your home.
This may include anything from a pair of designer sunglasses to a flatscreen TV. These are items that could be stolen during a break-in or swept away by a flood. While a refrigerator may be too large to steal, it could suffer motor burnout (fusion damage), which would cause the loss of all of your food and drink as well.
Many household items will be automatically covered under your general contents insurance provisions, but you may need to specifically list any particularly expensive items within the policy, such as jewellery or artwork. Be aware that there may be dollar limits that can be claimed per item.
What is covered under my contents insurance?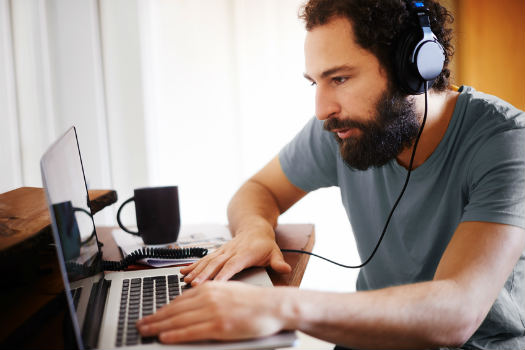 A good quality Contents Only or Home and Contents insurance policy should cover a range of items, and a range of insured events or situations resulting from damage to those items. Depending on the level of cover you choose, your contents insurance may include the following cover:
Damage or loss of your contents caused by…

Fire
Flood
Storm
Earthquake
Lightning
Theft or attempted theft
Vandalism or malicious damage
Riot
Explosion
Escaped liquid (e.g. flooded bathroom)
Sudden impact
Animals who don't live at your property

Accidental damage of contents (may be an optional cover, depending on the insurer).
Gap cover for underinsurance on your building sum insured (see below).
Emergency repairs and protection of the building to prevent further damage or loss to your contents from an insured event. This may include replacing locks and keys after a break-in, to prevent a second break-in.
Storage fees for your contents while your home is unliveable.
Coverage for your contents while you are moving home within Australia, usually for up to 14 days.
Outdoor contents usually stored in the open air, such as outdoor furniture.
Fusion damage (burnout of electrical motors) of motors up to a certain age, up to cost of repairs and call-out of repairman (may be an optional cover, depending on the insurer).
A collection, pair, or set of items, up to the certain benefit limits for the value of the collection/pair/set.
Spoilage of perishable food, up to certain benefit limits.
Credit card fraud cover, up to certain benefit limits.
Damage or loss of guests' personal possessions while visiting the property during an insured event, up to certain benefit limits.
Domestic pet cover: Vet bills for an accidental injury to your cat or dog up to certain benefit limits, and alternative accommodation for your pet while your home is unliveable.
Contents temporarily removed from your home.
Contents temporarily in transit.
Cover for portable valuables while away from home (usually an optional cover available at an extra cost, depending on the insurer).
Domestic Workers Compensation to cover injuries to someone you employ to do domestic cleaning or gardening work around your home (usually an optional cover available at an extra cost, depending on the insurer).
In addition, Portable Contents cover is sometimes included as standard and sometimes available as an optional cover at an extra cost. This covers your portable contents for theft, accidental loss, or damage while you are at home, away from home anywhere in Australia and New Zealand, and away from home worldwide for the first 30 days of your trip overseas. For example, if your laptop travels with you from home to work and back, or on an overseas trip with you, then it could be protected by this portable cover.
Contents Insurance: New for old replacement
What does contents insurance cost?
The cost of contents insurance varies from state to state and indeed between specific property addresses. The cost is based partially on the specific risks associated with your property location – so for example, homes in a high crime risk area can expect to pay more.
But you can also get cheaper premiums if you install security and safety features likely to make your contents more secure from damage or theft.
As a broad example, CANSTAR calculated in its 2016 star ratings the following average premiums for a Contents Only insurance policy with a $125,000 sum insured:
| State | Average annual premium – 2016 |
| --- | --- |
| NSW | $589 |
| QLD | $524 |
| VIC | $407 |
| SA | $378 |
| WA | $431 |
| TAS | $362 |
| NTH QLD | $1140 |
 Source: www.canstar.com.au Current as at July 2016.
We also research and rate policies with a sum insured of $50,000 for those who do not own or need to insure as much in contents.
If you're just renting and all of that sounds too expensive for your current budget, you'll be pleased to hear that there are low cost contents insurance out there for renters.
How to choose a contents insurance policy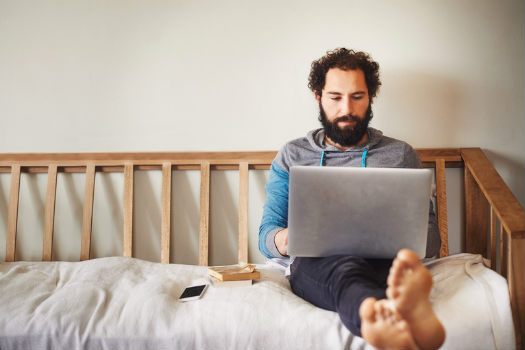 It's important to calculate the amount of contents insurance you need very carefully so that you don't run the risk of being underinsured. It's vital that you read the product disclosure statement (PDS) before choosing a policy, and that you read your certificate of insurance (your policy document) for your current insurance, as the terms and conditions of cover will vary between insurers.
Apart from the price of premiums, some of the features in terms of coverage and benefits that CANSTAR look at when assessing the value of a contents insurance policy include:
Claim Process: How can claims be made? Is there a 24-hour helpline, is there the availability to make claims or check the progress of claims online or by phone?
Defined Events: What "defined events" or "insured events" are covered under the insurance policy? Defined events include things such as earthquake, explosions, fire and flood, but do not usually include accidental damage.
Accidental Breakage: What accidental cover in general and specific cover for glass and other breakable items is available?
 Storm Cover: What are the specific conditions on storm related cover under a policy?
Content Inclusions: What is included under the contents definition? What are the specific features in terms of new for old replacement? Are items left outdoors covered? What is the maximum dollar claim allowed for general items on a per item basis? Are portable items covered?
Fusion: Fusion damage relates to motor burnout – is it covered?
Theft: What conditions apply to theft or attempted theft? Are you covered if there was no forced entry? Are the belongings of your guests covered while they are visiting you?
These are just some of the things to think about when assessing a contents insurance policy.
How to switch insurance company
CANSTAR regularly researches and rates 141 home and contents insurance products from 49 providers, to see which policies offer outstanding value for customers. We compare contents insurance on price and value in terms of coverage and benefits.
You can compare Home and Contents, Contents Only, or Home Building insurance policies on our website.
You can also read our latest Home Insurance Star Ratings report here and compare contents insurance here.
Read more about Home and Contents Insurance