Amid the release of the new iPhone, on-demand insurance platform Trov says consumers should do their research before taking out phone insurance.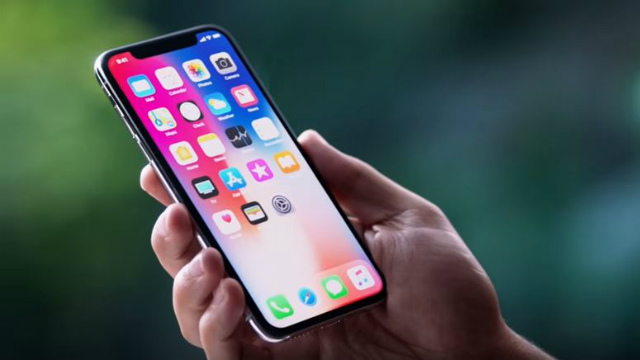 The new iPhone 8 has already launched and the iPhone X is about to hit the market in Australia, with pre-orders starting from October 27.
It's likely many buyers are considering purchasing add-on insurance to cover this pricey purchase from damage.
But the add-on insurance offered by AppleCare and several telcos might be more expensive than it's worth.
Apple and the some of the major telcos are reportedly locking in customers to a monthly rate and charging up to $300 for device replacement.
Trov claims to be flipping this model on its head, allowing customers to switch on and switch off their insurance when they need it.
"Traditional insurance options, which lock consumers into lengthy contracts, are more inconvenient and complicated than they need to be," a Trov spokesperson told Canstar.
"People don't want to commit to long-term contracts and should be empowered to easily turn their insurance off, if they no longer need it."
Trov said it's important customers take the time to research what options are available.
"Phone insurance is vital, but you want to ensure you're getting good service in return," they said.
"A lot of telcos and retailers will offer insurance, but most have restrictions on things like the number of times you can claim in a year or what you can actually claim.
"Things like loss and theft aren't covered by every insurer and accidents can strike at any moment in hundreds of forms, so it's best to ensure you're protected for every situation.
"Some will even phrase their coverage as 'extended warranty', which while cheaper, only covers you if your phone faults, meaning you're not covered in the event of loss, theft or accidental damage."
But leading telco Vodafone told Canstar its customers are not 'locked in', with both the Keep Talking and Keep Talking Plus insurance policies being renewable on a month to month basis.
"This gives the customer the option each month of continuing their insurance policy or opting out," said a Vodafone spokesperson.
"Customers are not bound by an insurance contract term and can remove the insurance at any time."
Further, Vodafone is not sure how effective switch on/switch off insurance would be for consumers.
"It is unlikely that consumers can 'predict' when insurance is required, especially in the event of a stolen or lost phone and people can't simply 'turn on' such insurance after the fact," said a spokesperson.
"In addition, switch on/switch off insurance has varying costs associated that can't be easily predicted at times, while Vodafone is offered at a fixed premium per month price."
Assuming you are out and "switched on" for about 8 hours per day, monthly insurance with Trov is apparently $3.50 – a saving of $11.50 or 77% compared to a 24 hours a day, month-to-month Vodafone insurance policy ($15 for Keep Talking Plus) and Telstra ($15 a month).
Trov's 24 hours a day coverage would cost $10.50 per month.
Trov's insurance excess for screen repair, non-screen repair and device replacement is somewhat cheaper than both Telstra ($190) and Vodafone ($125 – $300), but this can vary.
AppleCare does not offer device replacement in the case of loss or theft but does come with a cheaper monthly base cost of $7.88 on a 2 year contract.
Claim restrictions on iPhone insurance policies leaving customers in the lurch
Most telcos and insurance providers charge customers for the cost of repairing a cracked screen and may also have restrictions on things like the number of times you can claim in a year.
Blogger Barbara* had a particularly bad experience when she bought an iPhone from Apple, broke the screen and got it fixed, initially forgetting she was paying for monthly insurance.
After dropping and cracking her phone screen for a second time, Barbara remembered she had the insurance but struggled to claim for both incidents.
"When I went to claim, they told me that I could claim only for one and if I claimed for two I was breaching the 'one claim per 6 months' limitation and they would have to register me as having had a claim refused if I tried to claim for two – so I would have a black mark on me," she said.
"I claimed for one and then complained to Apple and stopped the insurance immediately.
"I didn't appreciate the blackmail that was implied there and saw little point in the insurance that Apple had pushed onto me."
But Vodafone feels its claim and restriction terms on insurance policies are fair for customers.
"We feel that the limit of two paid claims in a 12 month period is pretty generous given the price and inclusions of our insurance," said a spokesperson.
"Experience across a broad base of customers shows that it's pretty rare for someone to make two claims in 12 months.
"There are very few restrictions to what a customer can claim on, relative to each product."
Other than AppleCare and the telcos, customers can be insured for breaking a phone if they have Purchase Protection Insurance on the credit card used to buy the phone outright.
Telstra has been approached for comment.