Contributed by Kyle Macmillan, Solicitor at Shine Lawyers
Whilst bankruptcy is often viewed as the 'last resort', it can sometimes be a practical means of wiping the slate clean and relieving financial stress. So, is going bankrupt as bad as it sounds and when should you consider declaring bankruptcy?
What is bankruptcy?
Bankruptcy is a legal process which affords protection to people who are unable to pay their debts or come to terms with their creditors for the repayment of their debts. A person can voluntarily declare bankruptcy at any time or be made bankrupt on the application of a creditor to the Courts.
Once bankrupt, a Registered Trustee is appointed to the bankrupt's estate to (among other things) investigate the bankrupt's financial affairs, realise any assets and, where possible, pay dividends to the creditors of the estate.
How long does bankruptcy last?
The term of bankruptcy usually lasts three years and one day from the date the Statement of Affairs is filed; however, the Trustee has the power to extend that period, and if the bankrupt fails to lodge the Statement of Affairs they can be made bankrupt indefinitely.
What protections can declaring bankruptcy provide?
By declaring bankruptcy, you are protected from being pursued by most creditors (apart from secured creditors who are entitled to take action) and released from most debts. However, some debts will survive in bankruptcy and you will continue to be liable to pay those amounts.
Court-imposed fines or penalties
Some portions of student loans (HECS / HELP debts)
Child support and maintenance debts, and
Debts incurred by fraud.
What happens to a bankrupt person's assets?
Once declared bankrupt the Trustee has the right to take control over any divisible assets belonging to the bankrupt person, within prescribed limits. The money gathered from these assets is then used to settle your debts. Some examples of assets they may access include:
Money
Vehicles
Property
Shares
Jewellery.
On the other hand, some assets are protected and are exempt from realisation by the Trustee in the bankruptcy. Protected assets include:
Essential living items such as clothing and furniture
Life insurance policies
Certain damages and compensation payments
Funds held with compliant superannuation funds, and
Assets under the prescribed limit and threshold.
For more information on the prescribed limits, values and thresholds, visit the AFSA website.
How much can a bankrupt person earn?
It is a common misconception that if you are bankrupt you cannot earn much money. This is not the case per se. As a bankrupt individual, you are able to earn as much as you can. The only difference is that if you earn over the threshold, you are required to pay a contribution from that income to the Trustee.
The Trustee conducts an annual assessment of the bankrupt person's income and calculates the amount they are liable to pay as income contributions to the estate, and will request that amount be paid by the bankrupt person to the Trustee to distribute accordingly.
Where can you get bankruptcy advice?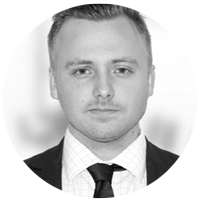 Kyle Macmillan is a Solicitor with Shine Lawyers' Commercial Litigation and Insolvency Practice in Brisbane. Alongside a team of legal specialists, Kyle assists individuals, small businesses and large companies through financial hardship, providing guidance to their directors, as well as liquidators and insolvency professionals.