How easy would it be if the price tag was all you needed to consider when it came to buying a new car! Pay the asking price and + bam; you're out on the roads in your new ride. Dream on. The cost to own a car isn't nearly as simple as the buying price, and buying a car is just the beginning of a motoring expense trail you'll find yourself going down, whether you like it or not. The trick is to be prepared beforehand, and know what you do and don't need to fork out for.
Reading up on the running expenses and options you are likely to encounter when you buy your first car will help you make a more informed decision at this crucial point in time. And when it's your very first car, disappointment number one is often that your heart must be overruled by your head, unless of course, you have extremely rich parents or an uncle who owns a car dealership!
Even if you have to downsize your dreams first up, it really is possible to find true driving happiness if you stick within your own budget limitations. Here are a few key points to consider in the overall running, repair and maintenance cost encounters that will affect your budget in the future, and determine the overall cost to own a car.
The cost of fuel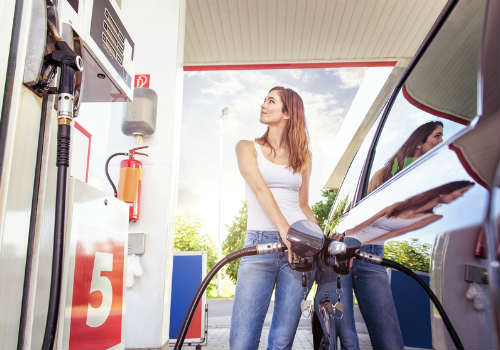 Everyone thinks about the gas-guzzling capabilities of a car first up. I guess it's the most obvious consideration because if you can't afford the petrol, you're going nowhere fast. Does your car use regular, premium or ultra-premium unleaded petrol, diesel or LPG?  Petrol is by far the most popular fuel source, accounting for 54% of the 32,402 million litres of fuel used in 2014, so the Australian Bureau of Statistics (ABS) tells us. For comparison, 40.5% of those 32,402 litres was accounted for by diesel.
The ABS also tells us that 10.7 litres per 100 kilometres was the average fuel consumption for passenger vehicles in the year ended 31 October 2014, nearly three litres below the overall average of 13.3 litres per 100 kilometres. Why not try using some of our tips for saving fuel?
But consumption aside, let's talk about pump prices. This area of discussion can be a little contentious, as prices tend to fluctuate from low to high according to supply, as well as the city or country region where you are filling up. However www.motormouth.com.au can be an indispensable tool in this case, as it can give a reasonably accurate estimate of fuel prices in your area based on crowdsourced information concerning pump pricing. For example, at time of publishing, these were the average prices for unleaded petrol per litre in Australia's major cities.
| Adelaide | Brisbane | Canberra | Darwin | Hobart | Melbourne | Perth |
| --- | --- | --- | --- | --- | --- | --- |
| 103.3c | 125.7c | 119.9c | 113.2c | 122.7c | 121.8c | 112.2c |
The website also allows you to see how the different cities have been going in terms of their daily average petrol prices, which could be immensely useful for future budgeting purposes, or if you're considering moving to another major city and will be driving.
Source: www.motormouth.com.au
Although we'll warn you, it may be cheaper to do so but don't be tempted to run your vehicle on petrol with an octane below that recommended for your vehicle. According to the NRMA, it's likely to result in a 'knocking', 'rattling' or 'pinging' sound which means the fuel is detonating inside your engine instead of burning smoothly. If you read the words "detonating inside your engine" and thought to yourself "hey, that doesn't sound good", you're right. According to the NRMA, not only does said detonation represent a waste of energy and fuel, but it may also result in long-term engine damage, which can end up costing you a whole lot of money in repairs. Your engine can be the single most expensive thing to replace inside your car, so why take any risks?
However the NRMA also emphasises that while you shouldn't go with lower-octane petrol to try and save money, there's no benefit to be had from higher-octane fuel either – despite what your petrolhead friend may have told you.  NRMA Motoring & Services' Jack Haley says the idea that using a high octane fuel will result in your car's performance automatically increasing is a popular but misguided urban myth.
"You won't achieve any improved performance from using higher octane fuels unless your vehicle's engine is designed for them," he says.
So in summary, just do what's best for your car and stick to the type of petrol that it's meant to use ok? Because if you don't, you'll find yourself having to deal with…
The cost of car service and repairs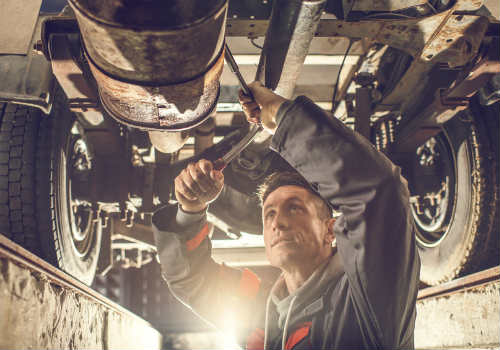 It's common sense that taking care of your vehicle will pay dividends over the years, but keeping your car in top condition isn't free. Maintenance costs include regular services according to the manufacturer's schedule, plus any repairs and spare parts that you may need as a result of general wear and tear sustained through driving. Of course you could always do your own services to save some dollars, but doing so comes with some cons.
And once again, you could have a dramatically difference experience with servicing and repairs depending on whether or not you buy a new or a used car. Competition in the firsthand car market has resulting in many new car manufacturers offering free or capped price servicing deals for a set number of years built in to the purchase price of their vehicles. New cars are also covered by a warranty, which will provide for some definite peace of mind when it comes to repair costs. The duration of a car's warranty will differ between manufacturers and models, but many generally provide cover for 3-5 years and 60,000-100,000 kilometres.
That's not to say a used car is a second-rate purchase as far as servicing and repair costs go. It's more that a used car is incomparable to a new one, as an apple is to an orange. New and used vehicles have their own advantages and disadvantages, according to personal circumstances. It's not unreasonable to expect to deal with many unscheduled items such as brakes, a battery, windscreen, headlight globes and other parts that may need to be replaced in five years of ownership. However despite how expensive replacing these parts may be, definitely think twice before fitting non- standard parts to your car.
RACQ has put together detailed comparison tables on running costs for all popular cars, in order to give you a better idea of money you'll need to spend over a five-year period based on your own personal circumstances. These tables can be found at www.racq.com.au/cars-and-driving/cars/owning-and-maintaining-a-car/car-running-costs.
The cost of new tyres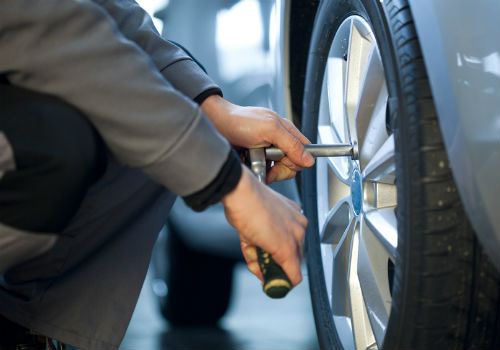 Tyres are an important consideration. As the only thing connecting your car to the ground, tyres are one of the most important parts of the car. You don't need to buy the world's most expensive tyres, but a recently Canstar Blue survey of 1,200 motorists found an average spend per tyre of $151 – so that's around $600 per car.
Replacement costs will generally also include fitting and balancing, which can be unsuspected heavy-hitters when it comes to your wallet.
It's worth noting that your tyres can contribute to your overall cost to own a car in other ways.
Incorrectly inflated tyres can add to fuel consumption
Incorrect alignment will cause premature tyre wear, which in turn will result in you having to replace them more frequently
Said tyre wear can also void your car insurance if you're not careful, as driving on overly worn tyres is something that most insurers will list as a no-no on their car insurance policies.
Compare car tyre customer satisfaction survey results
The cost of car insurance
A good car insurance policy aims to protect your interests by covering damage you may cause to other people's property or their car, harm to other people, or theft or damage to your own car, depending on the type of policy you have. Car insurance should be part and parcel of your whole first car experience. After all, it's not just you – there are 18 million other motor vehicles sharing the Aussie roads and that puts accident potential at an ever-increasing risk.
There are four main types of car insurance:
Choosing the car insurance that's right for you will depend in part on your budget, but you should try and look for the best car insurance cover you can comfortably afford. Even if it means a slightly tighter budget due to higher insurance premiums, having a higher level of car insurance can save you thousands of dollars in the event of an accident or theft. ASIC offers the following case study to illustrate this point: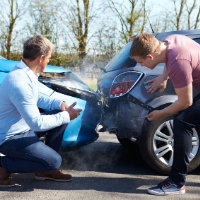 "Richie decided not to get any extra insurance on top of his CTP because his car was very old. A few months later, he hit a brand new sports car, which needed $20,000 worth of repairs.
Because he was not insured for damage to other cars, Richie had to take out an expensive personal loan and work extra hours to pay off the debt over 5 years."
That's $20,000 that Richie could've avoided paying if he'd made the decision to fork out for a higher level of cover. If you're unclear on the differences between various types of car insurance, you'll find a full explanation of the different types of car insurance available here.
If your car is under finance, it may be a requirement that you have it insured with a comprehensive policy and CANSTAR's made it easy for you to figure out which comprehensive policy to go with. CANSTAR's latest Car Insurance ratings are based on thousands of quotes across 63 car insurance policies from 53 insurers, giving you the ability to easily compare online quotes in the one place, and make a decision on which policy is the best for you.
But do keep in mind that a cheap policy ain't cheap if you can't claim on it when you need to. Watch out for high excesses, and make sure you don't skimp on features you would find helpful or necessary in the event of a crash. This could include provision of hire cars or taxis while your car is in the repair shop.
The cost of roadside assistance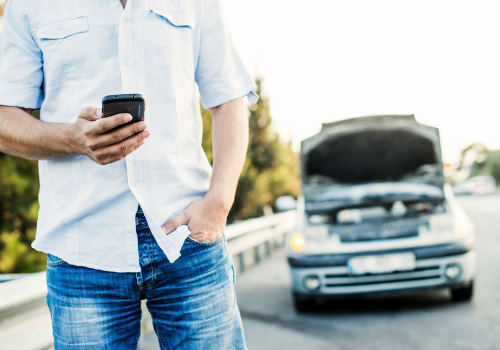 Roadside Assistance is generally an optional extra that can be added to your comprehensive insurance coverage, however it can also be purchased as a standalone product. If you have this cover, your insurer will help you if your vehicle won't start or if it stops because of a mechanical or electrical failure. If they can't fix the problem immediately, they will tow you to the nearest mechanic or to a mechanic within a certain kilometre range. They can also help you change a flat tyre or a flat battery, fill up your car if you run out of fuel, and help you get into your car if you lock your keys inside the car.
You may already be a member of your state's local Royal Automobile Club, in which case you won't need to pay twice for roadside assistance. Some new car manufacturers are now offering a roadside assist deal as a sweetener with the purchase of a new car. Check all conditions meet your needs before deciding if you need another extra policy or not.
The cost of vehicle depreciation (resale value)
While new cars may be less likely to break down than used cars, they are far more exposed to depreciation which can be a trifle depressing the moment you realise your shiny new motor could lose a big chunk of its value within the first 3 years – so much for that "investment" you thought you were making!
Depreciation varies from vehicle to vehicle and depends on market conditions, mileage, and the like. Here are some tips to minimising the difference between your vehicle's initial purchase price, and the price you end up selling it for.
| | |
| --- | --- |
| Buy second-hand | If you can buy a car that's a year or two old, you'll get most of the benefits of owning a new(ish) car (including the warranty), but you'll dodge having to pay full price for the vehicle as it will have lost a lot of its original value, even if it's only a year old. |
| Go sales-shopping | If you can nab a deal during end-of-year or model runout sales, you stand to save a fair amount of money on the initial purchase price of your vehicle, which can lessen the impact of depreciation on your car's value. The flipside of this is that a car which has been put on sale will likely have a lower resale value. |
| Don't choose price over quality | It sounds counter-intuitive, but a higher initial spend may net you more money down the track. Try to purchase a car from a reputable and trusted manufacturer, even if it costs more, as this will have a higher resale value than a similar model from a cheaper or inferior manufacturer. |
Another thing to be aware of is after-market or non-genuine accessories and treatments when buying a new car. These are typically seat covers and floor mats, rust and fabric protection, and sound proofing and window tinting. They are often not approved by the vehicle manufacturer, have a different warranty and have little impact on resale value, having been placed there by the dealer to artificially inflate purchase price. Shop around for the best deal if you want them and don't cave in to pressure at the car yard.
The cost of a car loan
A car loan is a type of personal loan generally available as a fixed rate loan secured against the car itself. You can, however, obtain an unsecured variable rate loan for a car – each individual circumstance is different.  A secured car loan is more attractive in that its rate will be lower.
The main thing to shop around for is rate and also the application fee. The current low interest rate environment is stacked in favour of borrowers so why not take advantage? Check our car loan comparison and repayment calculators to give you a better idea.
The cost of car registration and license
Yes, these "incidentals" are part of the regular and lawful cost of running a car and driving. Each state offers a raft of different registration costs for all on-road vehicles, bikes, boats, trailers etc. Registration can be paid at 3, 6 or 12-monthly intervals, depending on state flexibility. Your state government website is the best place to go for all information on costs involved in keeping your car legally on the road. For example, the QLD government has a calculator that allows you to estimate how much registration will cost for your vehicle.
Getting a driver's licence is another complication you've probably already learned about as a new driver about to buy a car for the first time. With statistics showing that young drivers, aged 17-25 years, are more likely to be involved in crashes resulting in death or injury, many states have introduced Graduated Licensing Schemes. These are designed to improve new driver skills as they move from a learner to a full licence. The schedule of fees charged is also available on your state government transport website.
Not taking your legal obligations seriously is a mistake which could cost you big time. Double check that you meet all requirements and for your own sake, keep it legal at all times.
It's a lot to take in isn't it? Owning and running a car is truly a multi-faceted experience when it comes to the financial side of things, and the different costs to own a car can quickly become overwhelming if you're not aware of them and ready to deal with them. So hopefully reading this article has prepared you at least somewhat for said expenses, and left you ready to be a proud and prepped car owner! We've said it before, but any car owner needs car insurance, so why not compare a few policies with the help of CANSTAR?