A survey conducted by Canstar has revealed that more than 1 in 2 young Australians borrow money from their parents.
This survey, which was conducted during Canstar's 2017 Junior and Youth Banking Star Ratings research, questioned more than 500 people in the Gen Y age group and found that more than half of people aged 18-35 years old are borrowing regularly from the Bank of Mum and Dad.
This is a concerning statistic, especially when we know that financial literacy in young Australians has fallen in recent years. According to a report by the OECD, 20% of Australian teenagers can't understand basic financial concepts like home loans, credit cards, and sticking to a budget.
Canstar's own Steve Mickenbecker believes this is a concerning trend.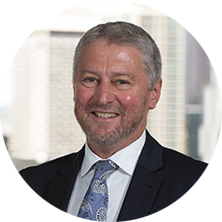 "What we don't want to see is the next generation to follow in Gen Ys footsteps and be even more reliant on financial support from their parents and be less financially savvy." (Steve Mickenbecker)
What else did Canstar find out from this survey? Let's take a look at the results.
Compare Youth Banking Providers
The financial habits of Gen Y
Our survey of over 500 young Australians yielded the following information about the saving habits of Gen Ys.
50% of Gen Y borrows from their parents
Depending on whether you're a glass half full or glass half empty kind of person, you could argue that 50% of people rely on borrowing from their parents, or that 50% of people get by on their own.
The reasons for doing so range from asking for financial help with big purchases such as buying a car or house, through to a helping hand with university fees, insurance costs or rent, right down to money for bills or weekly groceries.
No matter how you look at it, 50% of young people borrowing money is a huge percentage, although thankfully, the data shows that many of this number don't borrow from their parents very frequently.

The data above shows that while 1 in 5 of those aged 18-37 years old may ask for money weekly or monthly, the remaining 30% only do so once every year or two. The less frequent borrowers are usually seeking help with the larger expenses associated with buying their own home or getting through university.
Unfortunately, these large numbers of small loans from parents to children can end up hurting parents in the long run, particularly when it comes to retirement. And consistently relying on mum and dad for money can stunt a young adult's financial growth.
Compare Banking Institutions For Students
Gen Y the cashless generation
Canstar also quizzed Gen Y on their cash usage, and we found that Australia is rapidly turning to cash less and less, instead preferring electronic methods of payment.
"Cash is no longer king," says CommSec Chief Economist Craig James. "Use of both credit [cards] and debit cards is soaring, with more people using the cards for small purchases."
As well as increasing numbers of card transactions for small purchases, the use of mobile payment methods and digital wallets is rising. The ability to make mobile payments is a relatively new feature of the payments landscape, but it has already been adopted by people of all age groups.
It is unsurprising, therefore, that our results reflect this trend.

Although not quite cashless yet, 60% of respondents admitted that they only ever use cash to pay for things when necessary. Just 6% of people said that they never use cash, but you can expect to see this number increase in the future as electronic payments become the norm.
Compare Mobile Banking Apps & Online Banking Platforms
Young Australians don't have high savings
Another interesting – and concerning – trend we found is that the amount of savings younger Australians have in their accounts is quite low. Alarmingly, nearly half of Gen Ys surveyed (45%) have less than $5,000 in savings – and a great deal have $0 saved up.
Meanwhile, there are some Gen Ys who are ahead of the curve when it comes to saving for their future. About 15% of those surveyed have impressive savings of between $20,000 and $50,000.
To help remedy this, you can look for a good savings account by comparing them on the Canstar website.
Just remember not to take money out of it – it's there for emergencies when you really need it! We were glad to see that 59% of respondents said that they would withdraw from their own savings in an emergency, instead of using a credit card (20%) or taking out a personal loan (just 2%).
Just under 5% of people said they don't want to withdraw their hard-earned savings – keep that money safely tucked away!
Considering an online junior saver account? Check out our comparison table below which features products sorted by star rating (highest to lowest) with links direct to the providers website. Please note this accounts are based on the holder haveing current saveing of $1,000 based in NSW.
We hate account fees
According to Canstar's research expert Mitch Watson, the most important things to look for in a savings account are a high base interest rate, a lack of fees, and accessibility. And according to our survey data, it appears that all 3 of these are valued highly by young consumers.
Low fees and a high interest rate are easily the most important, accounting for 41% and 28% of the responses respectively.
Easy access to money obtained a further 20% of the votes, particularly when it comes to mobile banking, which was valued highly by the majority of these respondents.
ATMs becoming obsolete
According to a survey undertaken by the Reserve Bank of Australia, ATM withdrawals are at their lowest level in 15 years. This mirrors the shift towards a cashless economy, with new methods of payment such as digital wallets like Apple Pay and Android Pay becoming more popular in 2017.
This survey is undertaken by the RBA every 3 years and aims to understand how Australians make their payments. The latest figures show the number of ATM withdrawals has fallen by more than 12% since 2013-15.
Does Canstar's data support this research? Yes, but the future doesn't seem as bleak for ATMs as you might think.
Nearly half of respondents said they only use ATMs occasionally, but just 2% of people claim to never use them. 29% say that they use ATMs about once or twice a month, so the current trend seems to be using ATMs only when people have a specific need for cash.
This trend looks set to continue too, as the data above shows 89% of people believe that they will only use ATMs sparingly in the years to come. Australians are changing their withdrawal habits, and banks and financial institutions will have to adapt to cater to increasingly value-conscious young people.
Read the 2017 Junior and Youth Banking Award Report
How can you teach young adults about finance?
Teaching your kids about finance while they're young is obviously important, and given the high cost of living today, it is imperative that your child is prepared to step out into the world on their own. You don't want them living with you forever (or maybe you do), but how do you teach them about finance properly?
There are a few things you can do while your kids are in their teens to prepare them for the world of finance:
Give them spending autonomy
Ensure they understand how credit works
Encourage them to get a part-time job
Educate them about online security
Make sure they know about living within their means
Make them aware of debt tips and traps
Give them examples from your own experience!
A lot of parents don't feel up to challenge of adequately doing this, but don't worry, because some school banking programs can do it for you! Mostly for primary school children, school banking plays an essential role in the development of money management skills in Australian children, and our two award-winning financial institutions for Junior and Youth Banking in 2017 – CommBank and Hume Bank – both excel at providing school banking.
Both providers finished well ahead of their respective competition in school banking and educational resources:
CommBank: The Dollarmites school banking program offers a youth app that lets kids check their account balances, view their school banking deposits and transactions and set up savings goals and monitor their progress.
Hume Bank: The Junior Saver Club is a school banking program and competition that provides children with the resources, tools and incentives to develop skills in saving and budgeting.
Both of these providers offer a wealth of educational tools, seminars and workshops to get kids motivated to learn about all things finance. Find out what to look for in a child's bank account here.
To compare bank accounts for students, youth, and children, come to Canstar.
Youth Banking Solutions with Canstar