The 'sandwich generation' of Baby Boomers are emptying their pockets to keep their children and parents financially afloat, new research has found.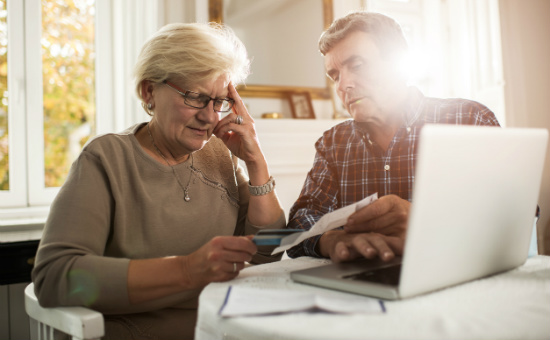 REST Industry Super yesterday released their report, The Journey Begins, which draws attention to the growing intergenerational dependency of Australian families.
The report revealed that older Australian workers (aged 50+) have collectively forked out nearly $200 billion to other generations.
A bulk of the financial assistance provided by older working Australians is to their adult children, with the most common expenses being education, everyday expenses, and home deposits respectively.
"While the financial support being provided is often for critical items such as education and housing, and the majority (79%) of those who had the means to provide financial assistance felt good about helping out, it needs to be balanced with a focus on saving for a comfortable retirement," said Mr Hill.
Of course, the reverse is also true – some Baby Boomers are getting financial help from their children.
REST's report found that 14% of adult children aged 35 or over are assisting with the medical or health expenses of their parents.
Main Findings:
Australians aged 50+ who are still working are the most likely earners to provide financial assistance to their children.
46% of older workers expect to retire with debt.
1 in 3 retirees are living on an insufficient retirement nest egg.
Retiring with debt
Despite the survey's findings that older working Australians have assets of $963,000 on average, including the family home, nearly half of older workers expect to retire with debt.
Debt expectations of older working Australians:
25% expect to retire with credit card debt
21% expect to retire with mortgage debt
12% expect to have unpaid bills at retirement age
Mr Hill said it is important for older working Australians to try to "pay down" their mortgage debt as much as possible before retiring, rather than solely depending on having it offset by investments and superannuation savings.
"While our research shows older working Australians are expecting a relatively high standard of living in retirement, this expectation could be derailed by the growing debt burden, particularly when funds are being diverted to adult children," he said.
Many Baby Boomers in particular had their retirement plans thrown into disarray courtesy of the Global Financial Crisis (GFC), so the added responsibility of family expenses now is only adding to their level of debt.
"It's clear that many Australians aren't living the retirement that they wanted, but with careful budgeting and spending, it's certainly possible to achieve," said the REST Industry Super CEO.