Australia's financial literacy among students aged 15-16 has fallen over the last 3 years, according to a new report from the OECD.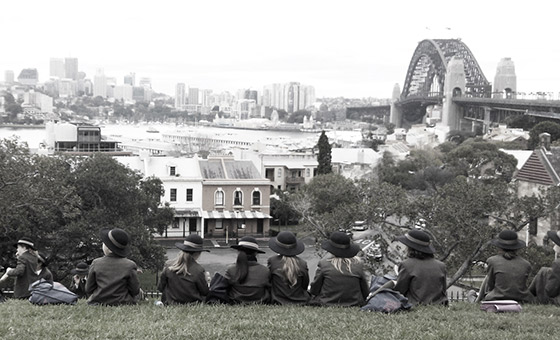 The financial literacy level of Australia's young adults ranked sixth, falling behind China, Belgium, Canada, Netherlands and Russia.
Australian students achieved an average score of 504 points, which is significantly higher than the OCED average of 489 points, but 22 points lower than 3 years ago.
Australian females, with a mean score of 510 points, performed better than Australian males with a mean score of 498 points.
Both male and female students performed significantly better in mathematical literacy and reading literacy than financial literacy.
The study also found that low socio-economic status students and indigenous students lag a long way behind others when it comes to their financial literacy.
Not all bad news
The report did highlight some encouraging statistics, including that on average, 79% of Australian students have a bank account, which was positively associated with their financial literacy performance.
Results showed that 15-year-olds who had a bank account scored on average 26 points higher than those who didn't.
More than 8 in 10 students in Australia (84%) discuss money matters with their parents at least once a month, with 67% of students also reporting that they would save if they wanted to buy something for which they do not have enough money, 4% higher than the OECD average of 63%.
What can be done?
Peter Kell, Deputy Chair of the Australian Securities and Investments Commission (ASIC), noted that while Australia performed well, there is still much to be done.
"We welcome these results, which show that Australian students' average financial literacy ability compares well to the other countries that participated in the assessment," he said.
Mr Kell also encouraged the important role that ASIC's Money Smart Teaching Program has to play, with a number of educational resources available for students and parents to take advantage of.
"In an increasingly cashless society, it's more important than ever that Australian students have the capacity to budget and manage their money through key life transitions such as their first job, starting university and moving out of home."
About the study
The Programme for International Student Assessment (PISA), which is released every 3 years, is conducted by the Organisation for Economic Co-operation and Development (OECD), and compares over 15 countries and economies.
The PISA assesses core aspects of reading literacy, mathematical literacy, scientific literacy and financial literacy – endeavouring to gain a greater understanding of how well young adults are prepared to meet the challenges of the future.
It also shows how different education structures in countries help to benefit or disadvantage young adults when it comes to the financial skills needed to adapt to adulthood.