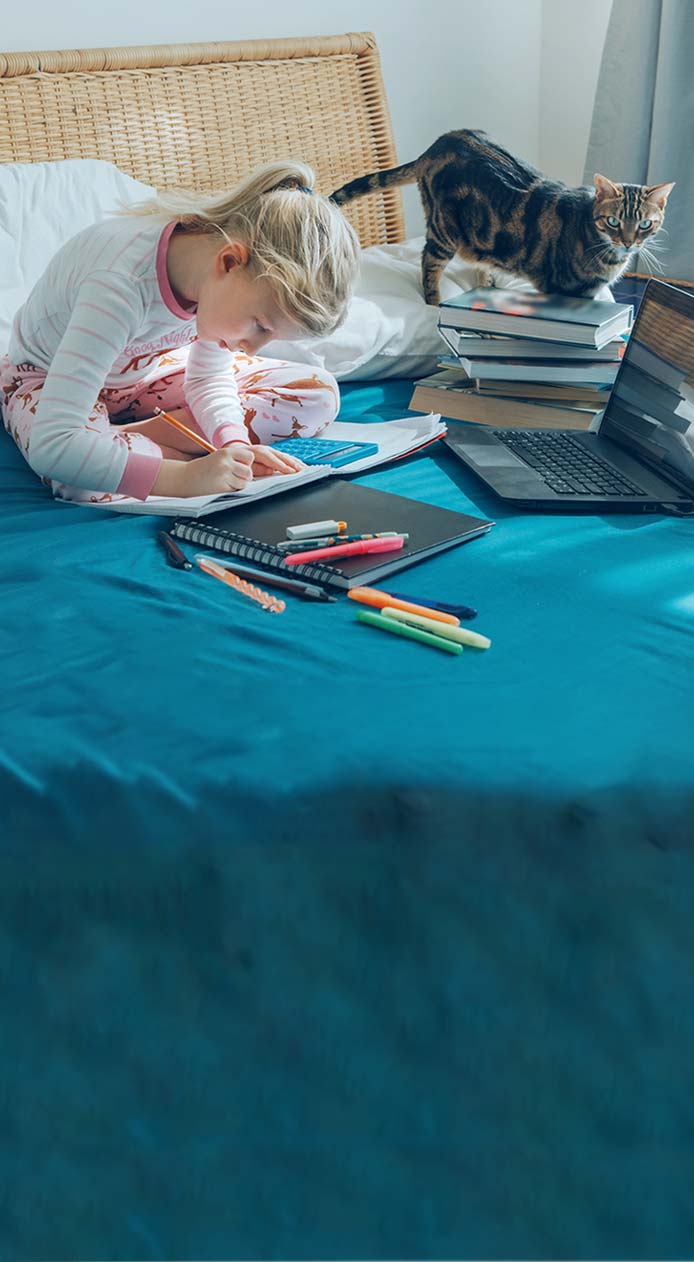 The 2019 Youth Banking Award recognises the bank and customer-owned institution on our database offering outstanding value when it comes to the products, tools and resources they provide young customers and their parents.
Helpful Information
What is a youth banking account?
A youth banking account is a bank account designed for young people up to a certain age. These can come in the form of a savings account or a transaction account.
Youth banking accounts typically come in slightly different forms depending on the age group:
Junior Bank Account – Under 12s
Youth Bank Account – Under 18s
Once you turn 13 years old, you may be able to operate your own bank account without needing your parent to open it for you, but some providers may still offer parents the ability to control certain aspects of their children's banking, such as spending and transfers.
How to compare youth banking accounts
There are a several features you may want to consider when comparing youth banking products depending on your situation. These can include:
The interest rate (watch out for high introductory rates that may revert to lower rates after a time)
Account-keeping fees as well as fees for other services such as ATM withdrawals
Brand and ATM access
Any limits on the number of free transactions allowed
Minimum deposit amount required
Online/mobile banking available
Account features and tools that encourage saving behaviour
Online learning tools for children and parents
Tools and resources specifically for parents, such as parental controls, notifications and alerts
Account personalisation options, so that you can set up sub-accounts for your savings goals
How Canstar compares youth banking providers
Canstar's Youth Banking Award recognises providers that offer outstanding value to Australian pre-teens, teenagers and their parents based on the following criteria:
Product rates and fees, transaction capability and features, including those that encourage saving behaviour.
Tools and resources designed specifically for children, including savings activities and calculators, pocket money tools, saving goal trackers, specific youth banking apps and video tutorials.
Tools and resources specifically for parents, such as parental controls, notifications and alerts, merchant restrictions, online banking access and learning resources.
Youth banking glossary of terms
Please note that these are a general explanation of the meaning of terms used in relation to junior and youth banking accounts. Your bank or financial institution may use different terms, and you should read your product disclosure statement (PDS) carefully to understand your account.
Account-keeping fees: An ongoing fee some providers charge to cover costs of creating and maintaining the account.
Bonus savings account: Accounts that give you bonus interest if you meet specific criteria, for example if you deposit a certain amount of money into the account each month and you meet the conditions, e.g. not making any withdrawals in that month.
Compound interest: Compound interest is when interest is calculated on the entire balance of your account, not just the initial amount you deposited when you opened the account. This means that every year, if you don't withdraw your balance, you will be earning more interest because the balance of the account is gaining interest and getting bigger.
Debit card: A card that is linked to a transaction account and allows the cardholder to make purchases at stores and online, and make cash withdrawals from an ATM.
Direct debit: When a transaction is automatically removed from an account and received into a different person's account. For example, you might have a direct debit set up to top-up a prepaid mobile phone or pay a mobile phone plan bill every month.
EFTPOS (Electronic Funds Transfer at Point of Sale): A payment system where you use your debit card to make payment for goods or services, or to withdraw cash. EFTPOS machines are used to process these payments at shops.
Introductory rate: A promotional rate offered by many savings accounts to grow your savings at a higher interest rate for a set period of time. At the end of the introductory bonus period, the interest rate will return to a revert rate or the account's normal base rate.
Pay anyone: A payment system where you can transfer money to any individual or organisation using online or phone banking, as long as you have their account name and number, and their BSB number.
Promotional rate: A higher interest rate which is only offered during a specified time period. When the promotional period ends, the interest rate will generally return to the normal base rate.
Savings account: Bank accounts that typically pay interest to the account holder on their savings, and are not designed for making purchases or payments. They can be linked to transaction accounts so that you can transfer money from your savings to your transaction account when you have to make a big purchase.
Transaction account: A deposit account that gives you easy access to your money for purchases or payments. Some accounts come with a debit card (bank card) enabling the account holder to make EFTPOS transactions at the shops and online, withdraw cash at ATMs, supermarket check-outs, or a bank branch.