Forget Pokemon GO – for a truly immersive online experience try booking.com instead.
Online shopping is standard practice for travel, and Booking.com announced the pilot release of its new Booking Experiences product. Booking Experiences is a first-of-its-kind, highly curated, mobile-led experience that will ultimately harness Artificial Intelligence technology and powerful machine-learning to predict individual traveller intent and create a truly convenient, personalised in-destination experience.
The product is being rolled out gradually from country to country with Amsterdam, Paris, London and Dubai to be live at the end of this month.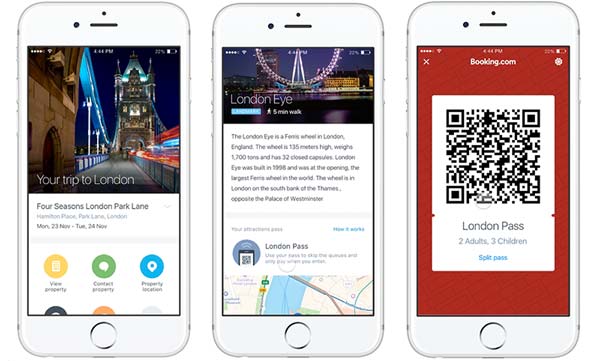 Booking Experiences is managed entirely within the Booking.com app, via a single QR code in the Booking.com ap. That way a traveller can get instant booking access to all of the participating venues and attractions in that destination. The QR code is automatically linked to your credit card of choice.
"With Booking Experiences, our passion for data-driven insights, our deep knowledge of travel and our ambition to smartly infuse Artificial Intelligence technology into our product are all coming together to create a new, uniquely mobile travel experience that's curated, seamless and personal," said David Vismans, Chief Product Officer at Booking.com.
"The technology behind Booking Experiences will continuously learn from your travel preferences, as well as other travellers like you, to eventually present you with increasingly curated options that are just right for you. Our ultimate goal is to keep you inspired, regardless of whether it's your first—or fifth time visiting a particular location."
Where do Australians travel?
Australians love to travel, with more than 700,000 of us overseas in any given month. In May, the countries that hosted more than 20,000 Australians were as follows: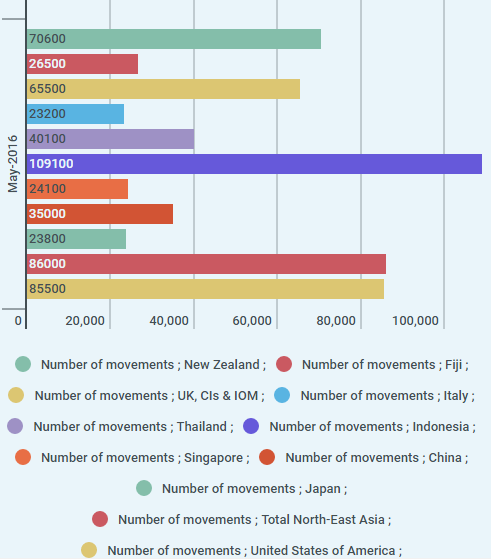 Source: Australian Bureau of Statistics
Research by Wotif found that Australia's weaker dollar has had a significant impact on travel plans in 2016, with 47% of Wotif survey respondents admitting their travel plans are influenced by the weakening dollar, of these, one in two (52%) are planning more domestic trips instead of international travel while the remainder admitted they would be hunting for a bargain and looking for best value international destinations.
The Wotif survey also found more than one in five people will consider booking a travel package to save money as a result of the weakening dollar.
"The best way to save is to bundle, and book your flights and hotel together in a package, where travellers can save on the trip because Wotif gives them access to special packaging rates. This can mean a cheaper trip overall, or you could use the savings to extend your stay, or keep more of your cash to spend while away," said Wotif Spokesperson Kim Stockham.