SocietyOne Personal Loans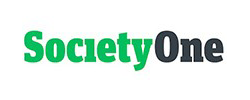 SocietyOne is a specialist provider of peer-to-peer personal loans.
What personal loans does SocietyOne offer?
SocietyOne offers one type of personal loan at the moment, a peer-to-peer personal loan with features that include:
Tiered interest rates for different 'grades' of borrowers and loan terms

An establishment fee which is a percentage of the loan amount that varies for different borrowers

No ongoing or early repayment fees

100% online application

Loan amounts between $5,000 and $50,000
What can you use SocietyOne's personal loans for?
SocietyOne says its personal loans can be used for many important life events or large expenses, such as:
Home improvements

Holidaying

Buying a car

A wedding

Education
Check the product disclosure statement (PDS) from SocietyOne to see what you can and can't take out a personal loan for.
What are the loan terms on SocietyOne's personal loans?
SocietyOne offers two, three, and five-year terms on its personal loans. At the time of writing, SocietyOne offers lower interest rates for its shorter loan terms.
What are the fees on SocietyOne's personal loans?
SocietyOne charges a once-off establishment fee, which it adds to amount of your loan so you're not required to pay it out of pocket. You may have to pay interest on the fee amount once it's bundled with your loan principal.
SocietyOne says it does not charge ongoing or early repayment fees on its personal loans.
How to apply for a SocietyOne personal loan?
Applying for a SocietyOne personal loan is an entirely online process. But before committing, you may want to consider comparing your personal loan options with Canstar.
When applying for one of its personal loans, SocietyOne says you need to meet the following criteria:
You must be 21 years old

You must earn more than $30,000 p.a. from employment (Centrelink may be used as supplementary income)

You must be an Australian citizen or permanent resident

Have good credit (see

here

for more info on how to get a good credit rating)

Be using the loan mainly for personal use

Take out a loan of at least $5,000 and up to $50,000
SocietyOne says the application process may take as little as five minutes, provided you have everything you need on hand. You may need to provide documents and ID such as:
A current driver's license

Details of your current and previous (if applicable) employer

Details of your income, assets, expenses and liabilities

Previous tax returns if you are self-employed
About SocietyOne
SocietyOne is a peer-to-peer lender which was established in 2012 and says it has since helped 24,000 people access loans. It claims to have recently passed $600 million in lending, and hopes to reach $1 billion in lending by 2020. When it started in 2012, it says it was Australia's first and only marketplace lender at that time.