ME Bank Personal Loans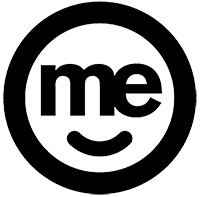 ME Bank provides personal loans as well as home loans, everyday banking, credit cards, term deposits and financial advice.
Compare ME Bank personal loans and rates
The table below displays a snapshot of ME Bank's secured and unsecured personal loan products and rates on Canstar's database. Please note the products and Star Ratings displayed are based on a loan amount of $20,000 for a three-year loan in NSW.
What personal loans does ME Bank offer?
ME Bank currently offers a single unsecured personal loan at the time of writing. This personal loan comes with a fixed interest rate for the life of your loan, meaning fixed repayments, and you can pay off your loan early at no extra cost. ME Bank allows for loans of between $5,000 and $50,000.
Related article: Secured vs Unsecured Personal Loans – What's the Difference?
What can you use ME Bank's personal loans for?
A personal loan with ME Bank can be used for many important life events, such as:
Buying a car
Debt consolidation
Holidays
Home renovations
Weddings
Unexpected expenses (e.g. a car breakdown)
Personal loans are a relatively straightforward way of borrowing money with a structured repayment program. A personal loan with ME Bank could give you access to more money to pay for these major life events.
Check the product disclosure statement (PDS) from ME Bank to see what you can and can't take out a personal loan for.
What are the loan terms on ME Bank's personal loans?
ME Bank offers loan terms of between 1 and 7 years, giving you the option of paying your loan off quickly or taking your time if you need lower repayments.
What are the fees on ME Bank's personal loans?
There are a number of fees to be aware of when taking out a personal loan with ME Bank:
$250 loan establishment fee
$25 direct debit dishonour fee
No fees for early or extra repayments
See this article for look at the average fees currently charged by personal loan providers on the market (based on Canstar's Personal Loans Star Ratings for November 2017) to see if ME Bank's fees are more or less what the average customer is paying.
Do ME Bank personal loans come with minimum repayments?
Yes, ME Bank personal loans require minimum monthly repayments, but this amount depends on the amount you've borrowed and your loan term, amongst other factors.
You can increase your payment amounts at any time or drop back down to the minimum repayment at any time, for no extra cost. ME Bank also provides you with a choice between fortnightly and monthly repayments.
How to apply for a ME Bank personal loan?
Applying for a ME Bank personal loan is straightforward; you can do it online after visiting Canstar's comparison tables. When applying for a personal loan with ME Bank (or most providers in Australia for that matter), there are several criteria that must be met. You'll need to be:
18 years old or over
Residing in Australia
An Australian citizen or permanent resident
Holding a regular income and good credit rating (see here for more info on how to get a good credit rating)
Able to afford your loan repayments
Taking out the loan for personal use only, and not for business expenses, property purchase or tax costs
If done online, the application process can take as little as 10 minutes, provided you have everything on hand. You may need to provide documents and ID such as:
A current driver's license
Details of your current and previous (if applicable) employer
Details of your income, assets, expenses and liabilities
Previous tax returns if you are self-employed
You may also require your current account number for ME Bank if you're an existing member.
About ME Bank
ME Bank was founded in 1994. It is a digital-only bank and has no physical branches. In 2021, it was acquired by Bank of Queensland.