ANZ Personal Loans
ANZ provides personal loans as well as home loans, credit cards, superannuation and insurance.
Compare ANZ personal loans
The table below displays a snapshot of ANZ's secured and unsecured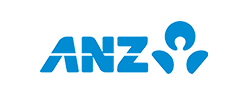 personal loan products on Canstar's database, sorted by Star Rating (highest to lowest). Please note the products and Star Ratings displayed are based on a loan amount of $20,000 for a three-year loan in NSW.
What personal loans does ANZ offer?
ANZ currently offers two personal loans at the time of writing:
1. ANZ variable rate loan
Has no exit fees if you repay the loan early
Gives you the flexibility to increase your loan amount
2. ANZ fixed rate loan
Has a lower interest and comparison rate
Enables your repayments to stay the same even if interest rates don't
What can you use ANZ's personal loans for?
A personal loan with ANZ can be used for many important life events, such as:
Buying a car
Debt consolidation
Holidays
Home renovations
Weddings and more
Personal loans are a relatively straightforward way of borrowing money with a structured repayment program. A personal loan with ANZ could give you access to more money to pay for these major life events.
Check the personal loan product disclosure statement (PDS) from ANZ to see what you can and can't take out a personal loan for.