MoneyPlace Personal Loans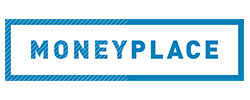 MoneyPlace is an online provider of personal loans for a variety of purposes including car loans, debt consolidation, home improvement, medical treatments, holidays and weddings.
What personal loans does MoneyPlace offer?
MoneyPlace offers an unsecured personal loan that has a fixed interest rate. The interest rate on the loan is determined by the individual applicants's financial circumstances and the risk band MoneyPlace places them in.
The minimum loan amount for a MoneyPlace personal loan is $5,000 while the maximum loan amount is $50,000.
MoneyPlace interest rates are tailored to the individual borrower for a borrowing period of three, five or seven years.
What can you use MoneyPlace's personal loans for?
MoneyPlace says its personal loans can be used for important life events and other purposes, such as:
Buying a car

Debt consolidation

Funding a holiday

Medical expenses

Home renovations

Weddings and more
MoneyPlace says its personal loans cannot be used for business purposes or to fund a house deposit. Check the product disclosure statement (PDS) or contact MoneyPlace for more information on what you can and can't take out a personal loan for.
MoneyPlace personal loans FAQ