Australians owe around $33 billion on credit cards (an average of $4,200 per card holder). If you're looking to consolidate your debt, a
personal loan
may be worth considering.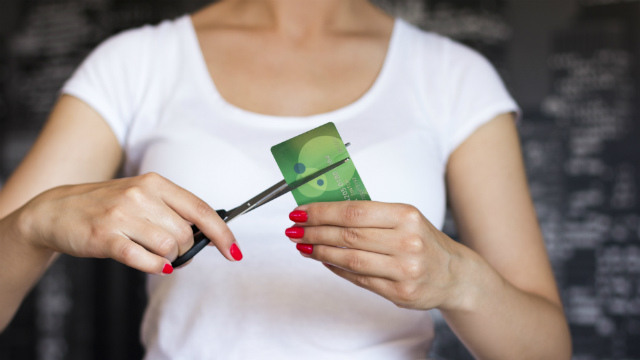 Currently there are 16.7 million credit cards in circulation in Australia, with the average credit card holder having two or more cards. Managing two cards, especially if they involve annual fees plus high-interest rates, can be tricky and result in a long-term repayment of debt if consumers don't regularly pay their balance in full.
Some consumers find it useful to consolidate such debt by taking out a single personal loan as it can give them a clear picture of their financial obligations and require them to commit to paying their new loan back over a set period.
When you take out a personal loan for debt consolidation it is usually unsecured credit, which means you don't need to put up an asset as security. This usually results in a higher interest rate than secured loans (including mortgages and car loans), but there are plenty of unsecured personal loans with lower interest rates than credit cards.
5-Star personal loans compared with the market average
Canstar compared the price and features of 112 unsecured personal loans available for debt consolidation purposes as part of the 2017 Personal Loan Star Ratings. Canstar awarded a total of 11 unsecured personal loan products a 5-Star Rating. The following table analyses the rates, fees and charges for the average 5-Star unsecured personal loans product assessed in the Star Rating compared with the market average:
5-Star Average
Min
Max
Market Average
Interest Rate
9.23%
7.22%
21.99%
12.34%
Ongoing Fee (Monthly)
$0.50
$0.00
$13.00
$3.90
Upfront Costs
$151.40
$0.00
$750.00
$184.02
Monthly Repayments
$313.10
$298.58
$414.20
$336.52
Total Interest & Fees Paid
$3,967.65
$3,351.41
$10,881.90
$5,609.16
Source: www.canstar.com.au, 2017. Based on a 5-year, $15,000 personal loan used for debt consolidation. For loans with an advertised rate range, the midpoint has been used.
The following tables show a selection of policies from various providers that offer unsecured personal loans.
The table below displays a snapshot of unsecured personal loans, with links to providers' websites.
The products displayed are based on a $20,000 loan paid over three years in NSW, sorted by the current advertised interest rate (lowest-highest), then by provider name (alphabetically). Read the Comparison Rate Warning.
Credit card repayments vs. personal loan repayments
Some Australians with credit card debt fall into the habit of contributing the minimum repayments and utilising the revolving nature of available balance, which can result in a vicious cycle of paying high interest without making much ground on paying down the principal owed.
The difference between paying off multiple credit cards or one personal loan can be significant. For example, say you are currently paying off two credit cards – the first is a low-rate credit card with an outstanding balance of $10,000, an interest rate of 11.99% and an annual fee of $89, the second is a rewards card with an outstanding balance of $5,000, an interest rate of 21.99% and an annual fee of $195. If you choose to pay the minimum repayment of 2.5% (or $25), your repayments would look like this:
| Credit cards | Low Rate | Rewards |
| --- | --- | --- |
| Amount Owing | $10,000.00 | $5,000.00 |
| Interest Rate | 11.99% | 21.99% |
| Annual Fee | $89.00 | $195.00 |
| Minimum Repayments (Month 1) | $254.75 | $132.25 |
| Time to Repay | 22 years, 9 months | 58 years |
| Total Interest & Fees Paid | $14,379.95 | $43,349.95 |
And now if we look at the same amount of money, $15,000, in a consolidated 5-Star unsecured five-year personal loan, your repayments would look like this:
| Personal loan | 5-Star Average |
| --- | --- |
| Interest Rate | 9.23% |
| Ongoing Fees (Monthly) | $0.50 |
| Upfront Costs | $151.40 |
| Monthly Repayments | $313.10 |
| Total Interest & Fees Paid | $3,967.65 |
While the minimum repayment on your credit cards would decrease over time, assuming you do not use the credit cards for additional purchases, by only making the minimum repayments you could find yourself still in debt in 50 years' time, whereas the personal loan would be paid off in five years.
Finding a personal loan to consolidate these debts into a regular monthly payment that is lower than your current minimum repayment is likely possible and could save you a substantial amount in interest and fees, while also encouraging you to pay down the debt over a set period of time.
How will a personal loan affect my credit score?
If you are interested in an unsecured loan for debt consolidation, it is important to know the implication that this could have on your credit score. When you apply for credit, it is noted on your credit file, and having multiple applications in a short period time could negatively impact your credit score, making it difficult to obtain credit in the future.
You should also consider the stability of your financial position before applying for this type of loan.