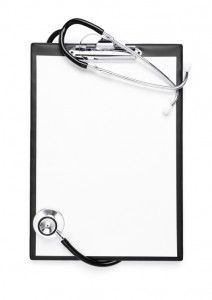 Trauma insurance
can provide a lump sum of money to help you meet medical expenses and clear debts when you have suffered a medical trauma. But – what does it actually cover?
While the conditions covered will vary from policy to policy, we have listed below the trauma conditions and events that trigger a full trauma payment under Onepath's Onecare Trauma Cover comprehensive insurance policy. Onepath is one of Canstar's 2014 winners for outstanding value trauma insurance. Please note that there are terms and conditions for claim associated with the trauma conditions listed and this list is intended simply as a general indication of the types of traumas that may trigger compensation.
Indication of conditions covered
| | | | |
| --- | --- | --- | --- |
| Benign brain tumour | Benign tumour of the spine | Cancer | Alzheimer's disease |
| Cognitive loss | Dementia | Parkinson's disease | Major head trauma |
| Stroke | Loss of independent existence | Loss or paralysis of limb | Motor neurone disease |
| Multiple Sclerosis | Muscular dystrophy | Severe osteoporosis (before age 50) | Severe rheumatoid arthritis |
| Chronic kidney failure | Chronic liver disease | Chronic lung disease | Major organ transplant |
| Pneumonectomy | Systemic sclerosis | Aortic surgery | Cardiomyopathy |
| Coronary artery by-pass surgery | Heart attack | Heart valve surgery | Open heart surgery |
| Out of hospital cardiac arrest | Primary pulmonary hypertension | Triple vessel angioplasty | Encephalitis |
| Meningitis and/or meningococcal disease | Blindness | deafness | Aplastic anaemia |
| Medically acquired HIV | Occupationally acquired HIV | Coma | Intensive care |
| Loss of speech | Severe burns | Severe diabetes | Terminal illness |
Source: Onepath OneCare Product Disclosure Statement. Please note that payout on some of the conditions above is subject to waiting periods and must be diagnosed and certified by an approved medical practitioner. Please see the OneCare PDF for full details.
See our most recent Life Insurance Star Ratings report to find the policies that provide outstanding value for money.
If you're comparing life insurance policies, the comparison table below displays some of the policies currently available on Canstar's database for a 30-39 year old non-smoking male working in a professional occupation. Please note the table is sorted by Star Rating (highest to lowest) followed by provider name (alphabetical) and features links direct to the provider's website. Use Canstar's life insurance comparison selector to view a wider range of policies.