In 1995, the first item ever was ordered online on Amazon – a book. Now the trend of online shopping has accelerated at an unprecedented rate.
As of February 2019, 80 per cent of Australians were shopping online, with one out of every 10 items being purchased from eCommerce stores. It's estimated that by 2021, the eCommerce market penetration rate will reach 85 per cent, with the number of people buying online around 22 million.
The convenience for the shopper and minimal overheads for the retailer are two primary drivers of Australian eCommerce growth. With gradually decreasing costs of logistics, this growth trend is set to continue for several years- and it's got investors hooked, especially during the global pandemic.
COVID-19 shopping habits
With the global pandemic paving the way for eCommerce, as a result of most non-essential stores closing down or shutting temporarily worldwide, Australian shoppers have increased their online spending significantly. KPMG'S COVID-19 report of the retail industry, highlighted that e-retailing has played a significant role during the crisis and is rapidly changing consumer behaviour.
And what are they buying? According to the Australia Post, the initial focus of Australians at the start of the pandemic was essential items, in line with major supermarkets selling out of items such as toilet paper or hand sanitiser. Once restrictions were in full-swing, consumers shifted their focus towards entertainment, self-improvement, DIY, comfortable and casual clothing, gifts to connect with loved ones, as well as wine and liquor. In fact, online purchases for wine and liquor peaked during March and April, reaching highs of over 160 per cent year-on-year.
Most of the world's leading e-commerce giants have seen their share prices significantly rise over the past few months due to increased demand. Even names like FedEx have seen a spike in demand for deliveries in the US, with two excellent earnings reports in recent months as a result.
Platforms like Shopify have seen an influx of merchants joining their platform during the recent crisis. Back in May, Shopify integrated with Facebook to allow retailers to sell their products through their Facebook Pages, making it even easier to sell.
Shopify shares have risen 130 per cent in the year to date, and its recent earnings report showed a 97 per cent increase year-on-year in revenues.
Jack Dorsey's Square, who previously supported many bricks and mortar stores by helping them to accept contactless payments, has now moved towards aiding businesses transition online. Square reported a Q2 net revenue of $1.92 billion, which showed a year-on-year growth of 64 per cent. Square's share price has also climbed 147 per cent year-to-date.
Is this the death of bricks and mortar?
As online shopping increasingly provides greater revenue streams for retailers, more physical store closures are also on the cards.
In May, Wesfarmers announced it would shut 75 of its Target stores, while iconic department store icons Myer and David Jones have accelerated their plans to reduce floor space by 20 per cent by 2025.
Footwear giant Accent Group is also planning to close 28 stores and focus more on online sales.
But is this the end for bricks and mortar?
According to the Global Connected Consumer Index Report, bricks and mortar stores might still have a chance at surviving post-COVID-19. The index found 39 per cent of respondents believe that once lockdowns ease, they will conduct a mix of online and in-store shopping, and 24 per cent were excited to shop again in a physical store. This sentiment has been evident as Victorian consumers flock to hit the shops as restrictions ease.
It seems there's no beating the sensory experience of bricks and mortar stores that allow consumers to enjoy brand experiences, and interact with sales associates – something we can't fully achieve with eCommerce shopping experiences.
The future of online shopping
For investors looking to invest in the future of retail, online shopping definitely makes a good case, especially given how expanse it is.
When thinking of eCommerce, names like Amazon and Alibaba instantly come to mind, alongside online marketplaces such as eBay and Etsy. However, the global online shopping industry spans much more than just online retailers. Picks and shovel companies including payment providers, delivery companies, cybersecurity companies, software providers and many other sectors also contribute to its overall success.
Furthermore, with the introduction of new technologies in the coming years, the industry is already expanding into new domains. Drones and autonomous cars are being used by delivery companies such as DHL for quicker and more efficient deliveries, it's expected 5G technology will enable IoT devices to place orders themselves, and augmented reality may even replace the hassle of trying clothes on in fitting rooms.
As more movers and shakers join the scene, now is the perfect opportunity for investors to pay attention.
Main image source: ShutterStock (Rawpixel.com)
If you're comparing Online Share Trading companies, the comparison table below displays some of the companies available on Canstar's database with links to the company's website. The information displayed is based on an average of 6 trades per month. Please note the table is sorted by Star Rating (highest to lowest) followed by provider name (alphabetical). Use Canstar's Online Share Trading comparison selector to view a wider range of Online Share Trading companies.
---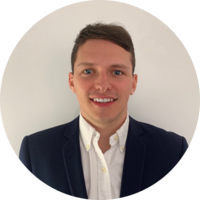 Josh Gilbert is an analyst at eToro. The eToro platform enables people to invest in the assets they want, from stocks and commodities to crypto assets.
---
Thanks for visiting Canstar, Australia's biggest financial comparison site*