Investors dream of holding the next Apple or Facebook, but how can they find them? Rather than trying to research and identify the next generation's winners (with the associated risks and luck involved), why not invest in the megatrend that captures them instead.
What is a megatrend?
A megatrend is a universal socioeconomic, environmental or technological force changing the way we do things. For example, the internet has increasingly connected our world in unexpected ways, leading to new ways of doing business or changing patterns of communication. Disruptive innovation often occurs in megatrends – that is an entrant to a market using an innovation to offer a product or service in a more accessible and/or affordable way to a wider base of customers. It starts by targeting those who didn't previously use that type of product or service, or couldn't afford to, and then gradually develops its appeal until it's able to displace established competitors. For example, Netflix disrupted the entertainment industry initially with postal video rental and later and most significantly, with streaming entertainment.
Why invest in megatrends?
Longer-term growth exposure: megatrends tend to be sustained over long periods and disruptors can still appear within the trends.
Manage company risks: focusing on individual companies likely to be the next big thing comes with the risk you may get it wrong. For example, 90% of start-ups fail.
Accessibility – focusing on megatrends using managed investments, like ETFs, can be more affordable and available than identifying individual companies (which also might require private investing at larger sums in some cases).
The megatrends of now and the future
There are many trends shaping the future, with some particularly prevalent in the COVID-19 pandemic. Here are a few to consider.
Virtual connectivity and digitisation
It is estimated that nearly 60% of the world's population are internet users, embracing social media, streaming services and online shopping, and that by 2030, around 500 billion devices will be connected to the internet. The internet is rapidly becoming an essential tool of modern life, required for business processes, data storage and even supporting lifestyle improvements, such as via automated devices. Some themes within this megatrend are e-commerce, e-entertainment, robotics and data storage, which is also creating concerns (and a theme in itself) around cyber-security. There are a range of ETFs accessing this theme in Australia, one example is ETFS FANG+ ETF (ASX: FANG) which invests in some of the largest companies involved in this space.
The growing Asian middle-class
The growth of the middle class across Asia has been well documented for years and has implications for how and what people spend money on, with benefits to sectors such as education, healthcare and luxury goods. The OECD predicts that households with daily expenditures of $10-$100 per person will swell to 4.9 billion by 2030, with two-thirds residing across Asia. The region is anticipated to be responsible for 52% of global gross domestic product (GDP) by 2050.
This theme has resulted in new global power players domiciled in Asia, but also means many foreign companies positioned carefully stand to benefit from this growth. Investors considering this theme might look at particular sectors which are positioned for growth, or could focus on countries, like India, which are anticipated to see economic expansion in coming years. There are two ETFs focused on India available on the ASX, one of which is the ETFS Reliance India Nifty 50 ETF (ASX: NDIA) which tracks the 50 largest listed Indian companies.
Environmental resources and energy needs
Global power consumption is anticipated to more than double in the next 30 years, while water shortages could affect more than 5bn people by 2050. This is forcing an evolution in how we use energy and water, both at an individual level and an industrial level.
Investors may find the supply chains underneath themes like renewable energy can be an effective way of accessing the trend. For example, power storage is needed for renewable energy and as a result, the market for battery technology (including lithium mining as well as battery manufacturers) is anticipated to reach $90bn by 2025, growing more than 12%.
Biotechnology specifically refers to technologies that use biological processes, capturing companies that focus on research, development, manufacturing and/or marketing of products based on biological and genetic information. Biotechnology is predicted to be valued at more than US$729bn by 2025, compared to US$295bn today, and will continue to grow, driven by the growing global population and the need for affordable, effective treatments and vaccines.
How can you invest in megatrends?
Investors can look at direct shares of companies focused purely or in part on servicing megatrends, or they could take a broader approach by using managed investments, such as actively managed funds or exchange traded funds (ETFs). An investor's individual strategy, financial needs, goals and circumstances will influence whether megatrends are suitable for their investment portfolio, and if so, which means of investing might be appropriate.
ETF Securities offer the 'Future Present Range' in its suite of ETFs, which focus on offering access to megatrends for Australian investors. Find out more.
The table below displays some of the International Broad Based ETFs available on our database with the highest three-year returns (sorted highest to lowest by three-year returns and then alphabetically by provider name). Use Canstar's ETF comparison selector to view a wider range of products. Canstar may earn a fee for referrals.
---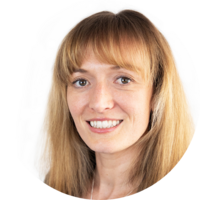 About Sara Allen
Sara Allen is responsible for content research, creation, and curation for ETF Securities. She has more than 10 years of experience in content and marketing across investments, superannuation, insurance, and financial advice.
Find her on her website or LinkedIn.
This article was reviewed by our Content Producer Isabella Shoard before it was published as part of our fact-checking process.