Crypto-mania has reemerged in 2021. So if you're w
ondering how to buy cryptocurrency in Australia, we'll run you through an easy step-by-step process to getting your crypto journey started.
1. Compare & choose an online exchange or trading platform to buy the cryptocurrency
If you're looking to buy cryptocurrency, you will need an online app called a "wallet" to hold your currency. Most cryptocurrency exchanges allow you to create an account, then transfer fiat currency (such as Australian Dollars) to buy cryptocurrencies such as Bitcoin or Ethereum. A growing number of cryptocurrency trading exchanges allow you to create a wallet to store your cryptocurrency, as well as buy and sell on the exchange.
Australian Cryptocurrency Exchanges October 2021
The table below displays some of our referral partners' Cryptocurrency Exchanges.
This information does not reflect any ranking, rating, recommendation or endorsement by Canstar of cryptocurrency or any specific provider. Canstar is providing factual information supplied by providers. Not all providers or products are shown. Canstar will earn a fee from the providers displayed in the table, and the fee levels determine placement in the table. Cryptocurrencies are speculative, complex and can involve significant risks. Canstar is not providing a recommendation for your individual circumstances.
But, if you're new to the crypto space and feeling a little overwhelmed, don't fret. Crypto can seem complicated and daunting at first but in reality, understanding how exchanges work and the core ideas behind what you're investing in takes a bit of leg work and research before you dive in. To help you get started, here's a 5-step guide to buying cryptocurrency.
Every person has their own preferences and trading goals which will dictate which exchange they should choose. Some people want the widest selection of coins, while others are looking for Australian-based and personalised customer support, some want all the advanced trading features while some are just after the easiest way to buy crypto and let their investment grow.
When choosing an exchange, the main things you should keep in mind are:
Company authenticity and platform security
Ease-of-use
Fees, spreads and any hidden charges
Customer-support
Number of coins offered
Trading features
Educational content
Method of payment
The ability to buy coins direct with AUD (possible with most Australian exchanges)
For a long time buying cryptocurrency in Australia was not so easy, but thankfully, those days are over. However, with so many Australian and international crypto exchanges out there, it can be a little overwhelming to choose the one that's right for you and your trading needs. For a more in-depth guide on what to look for when choosing a cryptocurrency exchange in Australia, click here.
If you're in Australia and want to purchase crypto directly with AUD (and don't want to pay unnecessary and often hidden, conversion fees), make sure you sign up with a local exchange that offers this service. Asking an exchange via their live chat can be a helpful way of finding this out while testing the quality and authenticity of their customer support, which can be very important if you're just getting started.
Take your time, do your research, read customer reviews and look for an exchange that is upfront about who they are and the fees they charge.
2. Before you invest in cryptocurrency – Sign up & verify your email & identity
Once you've chosen the crypto exchange that suits your needs, signing up is usually pretty straightforward. Choose your username and password, fill in your personal information and set up 2-factor authentication (2FA) (which gives your account an added layer of security).
From there all you have to do is verify your email which will then prompt you to verify your identity (and potentially provide proof of residence). This can all be done in a few short minutes with a passport or another form of ID.
3. Add your bank account, select a payment method & make a deposit to invest in cryptocurrency
Once you have added your bank account and selected your preferred payment method (Poli and PayID/Osko are two common methods), you can make an AUD deposit into your account, which should be free.
4. Go to the buy section & select the cryptocurrency you want to trade
Almost there! Now that your account has funds in it you are free to purchase any type of cryptocurrency of your choosing. Go to the buy/trade crypto section and select the cryptocurrency you wish to purchase.
Note: Buying cryptocurrency is pretty straightforward, however, if you're new to the space it's a good idea to start off small and learn a bit about crypto before you dive right in. Getting the lay-of-the-land and understanding what the coin does before you invest can help you get your crypto journey started off on the right foot.
5. Enter the amount of cryptocurrency you want, double-check the details and confirm your purchase
Ready to go? Enter how much AUD you want to invest or how much of the coin you want to buy, double-check the details are correct and confirm your purchase. And, that's basically it!
Hopefully, you've found this step-by-step guide on how to buy cryptocurrency in Australia useful. If you do your research and compare exchanges before choosing one, you'll likely be off to a good start.
---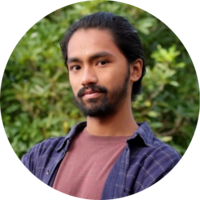 About Nico Lim

Nico is a regular contributor for Digital Surge – one of Australia's most trusted and user-friendly cryptocurrency exchanges. He has a keen interest in cryptocurrency, the Blockchain and technology that can simplify and enhance our everyday lives. Since being converted to the world of crypto and innovative tech, Nico has dedicated much of his time to creating easy-to-digest crypto content for Australians through Digital Surge's crypto education hub. He has a knack for making things simple without getting bogged down in unnecessary technical details. After writing for a variety of businesses and organisations that span the areas of law, fintech, digital marketing, medicine, health & wellness, and philanthropy, Nico has taken his creativity, passion and love for writing to the world of crypto – and has not looked back. While he continues to write for a number of loyal clients, the past few years have seen him dive into the crypto space, which he sees as an inevitable and much-needed step towards a fairer, more democratised financial system that includes everyone. He believes that technology if used and implemented wisely, can enhance our lives and transform the world for the better.
Thanks for visiting Canstar, Australia's biggest financial comparison site*