There's no doubt parents can play a profound role in shaping our financial habits, preferences and priorities throughout life.
Whether it's choosing how much to invest in a home, selecting a superannuation fund or navigating our way through the share market, many of us will hear the advice of our parents ringing in our ears when major financial decisions present themselves.
With Father's Day around the corner, we asked five experts from the finance sector to share the one money tip from their father that stayed with them over the years.
Andrew Spicer, Managing Director and CEO Canstar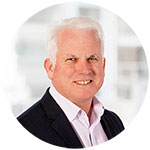 "When I was 21 I borrowed money from my dad to buy his car. His advice was 'pay off the debt as soon as you can and don't blow the money on other things'. So I paid off the car debt. When that was done I had the money that used to go on the repayments and thought, 'why not invest in shares'. So we both bought a few shares. We actually made enough money to go halves in a unit at Broadbeach on the Gold Coast, which went up 40% in a year! So the advice was to live within your means, and don't have debt. Pay your credit card on time, pay off your personal loans and pay off your home loan early. You will then have the money to invest. So boring, so practical, and so right!!"
Nicole Pedersen-McKinnon, financial educator, presenter, commentator, author and qualified financial adviser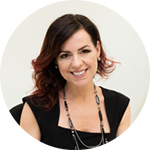 "Well my lovely dad writes accountancy courses and text books… so the apple didn't fall far from the tree! He's also the best possible proofreader for my articles and research. I'm still working on his life-long advice to us to "start a business and watch the money roll in"… but my parents marched me into a stockbroking firm and explained the benefits of regular sharemarket investment at just 18, and I'm so very grateful. It's a passion I've made my career."
See Nicole's website: The Money Mentor Way.
Stephen Mickenbecker, Group Executive, Financial Services Canstar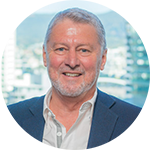 "My dad spent his formative years in depression-racked Chicago, only to migrate to Australia via a non-discretionary stopover in New Guinea and the Philippines, with his worldly possessions in a chest. For every post WWII entrepreneur, there would have been hundreds of people scarred by the experience of depression and war. Dad's outlook was conservative. It was save for what you want, and don't be deflected along the way by whim. It's only one part of the equation and not the entire journey to fame and fortune.  But even the entrepreneurs followed this part of the equation. With all of today's added distractions and with ready access to credit that will not always enhance our long-term wellbeing, it's probably a tougher message now. But it's still a sound principle. Understand your goals and don't be deflected by short term gratification."
Sophie Elsworth, Personal Finance Writer News Corp Australia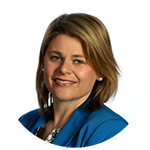 "Dad's words to me from a very young age were wise. "Save your money" he would always repeat. I learned from him quickly how to differentiate between wants and needs. No doubt his mantra of saving helped encourage me to pull together a decent deposit to buy my first property."
Twitter: @sophieelsworth
Josh Callaghan, General Manager, Wealth Canstar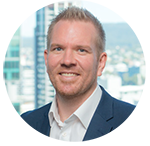 "My dad's best financial advice didn't come in the form of a phrase or parable but was in his encouragement to just start. In my early teens I started to show an interest in the markets and shares so rather than avoid the topic, buy me a book or pass on a piece of Buffet wisdom he sat me down with the ASX price charts from the newspaper and challenged me to a paper trading stock picking battle to see who could make the most theoretical gains. As most successful investors would agree, investing can't be taught, you need to go on the journey. My number one tip for people thinking about investing is to 'just start', which was what I learned all those years ago from Dad."
Twitter: @CallaghanJosh