Thinking about buying a property in Tasmania? Don't forget to factor in the cost of stamp duty, also known as property transfer duty in Tassie. We've broken down how it's calculated for property buyers in Tasmania and how you could save if any concessions or exemptions apply to you.
Hobart and regional Tasmania have achieved the highest rates of capital gain for property in Australia over the last few years. According to QBE's Australian Housing Outlook Report 2018-2021, Hobart house prices have jumped by a third over the past three years. Even following this growth, QBE says Hobart still records the lowest median house price of the state capitals.
So, if you are considering nabbing a property in Tasmania, don't forget to factor the cost of stamp duty into your budget. Stamp duty can end up being one of the biggest upfront costs you pay when buying a property and could potentially add up to tens of thousands of dollars.
What is stamp duty?
Stamp duty, or transfer duty as it's referred to in Tasmania, is a government tax that's most commonly imposed when you acquire property or, in other words, when property is transferred from one person to another. Stamp duty is charged by state and territory governments, so the rules on how it's calculated will vary from place to place. However, a general rule is: the more expensive your property is, the more stamp duty you'll need to pay.
Stamp duty is primarily determined by three major factors: the state or territory you're buying the property in, the value of the property, and whether you're eligible for any concessions or exemptions. Let's take a look at how stamp duty is worked out in Tasmania.
How is stamp duty calculated in Tasmania?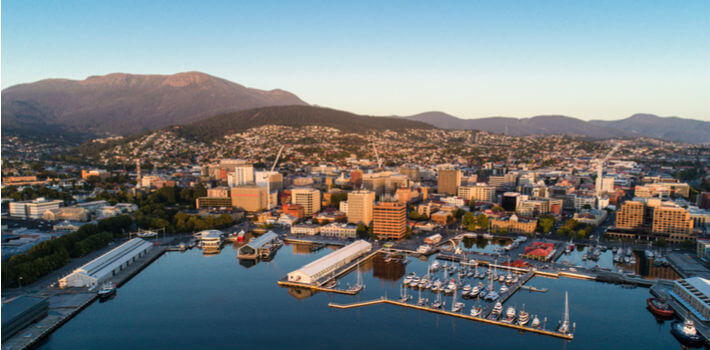 According to the State Revenue Office of Tasmania (SRO) stamp duty is charged on a sliding scale based on your property's market value or the amount paid for the property, whichever value is greater.
Since 1 July 2018, if you're a foreign buyer acquiring residential or primary production property, the SRO says it has been imposing an additional duty on top of the rate that would normally apply. At the time of writing, this additional rate is 3% for residential property and an additional 0.5% for primary production property.
Get an idea of how much stamp duty you're likely to pay in Tasmania with our Stamp Duty Calculator. Select TAS from the dropdown menu to get started.
Who has to pay stamp duty in Tasmania?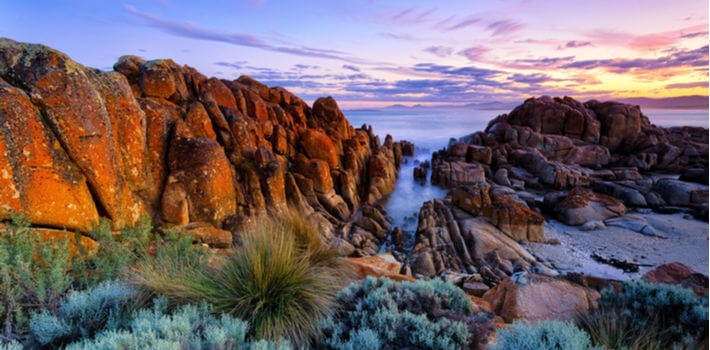 According to the Real Estate Institute of Tasmania, in 2018 there were approximately 11,400 residential property sales in Tasmania. Whether you're buying or acquiring property for residential, commercial, farming or investment purposes, the SRO indicates you'll need to pay stamp duty on it unless any exemptions apply.
You must pay stamp duty when an interest in land is acquired, not just purchased. According to the SRO, this means that even if the property was transferred by way of a gift, you will still need to pay stamp duty unless an exemption applies. Stamp duty must be paid by the person buying or to whom the property is transferred.
When is stamp duty paid in Tasmania?
The SRO says stamp duty must be paid within three months of a transfer occurring. If you fail to pay on time, the SRO says you may be charged penalty tax and interest. Remember, your solicitor or conveyancer may be able to assist you with completing and lodging stamp duty documents and advising you on key deadlines specific to your transaction.
What are the stamp duty concessions in Tasmania?
At the time of writing, first home buyers in Tasmania may be able to receive a 50% discount on stamp duty if they are buying an established home valued at $400,000 or lower. The SRO advises that this concession is only available for homes that settle between 7 February 2018 and 30 June 2019. In addition, the discount will not be available if you're entitled to the First Home Owner Grant (FHOG) for newly built homes.
To be eligible, you (and your spouse or partner if applicable) must meet the following requirements:
Must be a person, not a company

Must be at least 18 years of age

Must be an Australian citizen or permanent resident

Must not have previously owned a home in Australia

Must occupy the home as your principal place of residence for a continuous period of at least six months, within 12 months of the transfer

Cannot have received a FHOG or the concession before
Pensioners who are selling their home and downsizing may be able to receive a 50% discount on stamp duty. The SRO says this concession is only available where the old home settles between 10 February 2018 and 30 June 2019 and the new home settles within six months (either before or after) of the old home being sold. In addition, the new home must be valued $400,000 or less, both homes must be in Tasmania, and the new home must be an established property that is valued less than the old home.
To be eligible, at least one of the buyers must meet the following requirements:
Must be 60 or over

Must have occupied the former home as principal place of residence for at least six months

Must intend on living in the new home for at least six months, within 12 months after its purchase

New home must be in the same name or names as the old home

Must not own another home (aside from the old and new home) at the transaction date
The SRO advises that a duty concession may also be available if you receive the property as a beneficiary of a will or inheritance. Exemptions may apply.
What are the exemptions to paying stamp duty in Tasmania?
In some circumstances, you may be exempt from paying any stamp duty at all. According to the SRO, you may be exempt from paying stamp duty where the property is transferred between partners in a marriage, or those in a significant or caring relationship.
For this exemption to apply, the SRO says the property must be the parties' primary place of residence at the time of the transfer and the property must be held as joint tenants or as tenants in common with equal shares.
The exemption will not apply where property is being transferred from two people in a relationship to just one of the parties in that relationship, the SRO says.
Other fees and finance considerations when buying property in Tasmania
Other related fees
On top of stamp duty, you'll also need to pay a mortgage registration fee (if you're buying your property with a home loan) and a transfer registration fee. The mortgage registration fee is a charge for registering a home loan and for registering the property as security on that loan. The transfer fee covers the cost of transferring the title of the property from the previous owner to you. The Tasmanian Government sets the fees each financial year. From 1 July 2018, the mortgage registration fee is $135 and the transfer registration fee is $207.
Don't forget about solicitor/conveyancing fees, building and pest inspection fees, plus other upfront costs you might incur when buying a home.
First Home Owner Grant
If you're buying or building a new home, you may be eligible to receive the Tasmanian FHOG. Eligible applicants will receive a $20,000 grant if the transaction occurred on or before 30 June 2019. For eligible transactions entered into from 1 July 2019 onwards, the grant amount is reduced to $10,000. Keep in mind that according to the SRO, applicants entitled to the FHOG will not be able to receive the first home buyer concession for established homes.
Stamp duty by Australian states and territories
Find out how much stamp duty you pay in different states and territories:
Image Source: Olga Kashubin (Shutterstock)
<