Stamp duty can end up being one of the biggest upfront costs you pay when
buying a property
. If the property is in pricey Sydney, the cost may be particularly high. We've broken down how stamp duty is calculated for property buyers in New South Wales and how you could save if any concessions or exemptions apply.
According to Demographia, Sydney is the least affordable housing market in Australia and the third least affordable in the world. As stamp duty is calculated according to the value of the property being purchased, it can climb particularly high if you're buying property in Sydney where CoreLogic says the median house price comes in at around $900,000 and units at $700,000. So when doing up a budget, it's important to consider how much stamp duty you may need to pay, as it could potentially add up to tens of thousands of dollars.
What is stamp duty?
Stamp duty, or transfer duty as it's referred to in New South Wales, is a government tax that's most commonly imposed when you acquire property or, in other words, when property is transferred from one person to another. Stamp duty is charged by state and territory governments, so the rules on how it's calculated will vary from place to place. However, a general rule is: the more expensive your property is, the more stamp duty you'll need to pay.
Stamp duty is primarily determined by three major factors: the state or territory you're buying the property in, the value of the property, and whether any concessions or exemptions apply. Let's take a look at how stamp duty is worked out in New South Wales.
How is stamp duty calculated in NSW?
In New South Wales, stamp duty is calculated by applying the standard transfer duty rate, as set by Revenue NSW, to your property's sale price or its current market value – whichever of the two is higher.
For residential properties worth over $3 million, Revenue NSW says it will instead apply the premium transfer duty rate. It should be noted that this only applies to residential properties. Therefore, if part of your property is used for business, Revenue NSW will only take the bit of your property that's used for residential purposes into account when applying (or deciding whether to apply) the premium transfer duty rate. For large properties, the premium transfer duty rate will be applied to the first two hectares of the land. The remainder of the property will be charged at the standard transfer rate.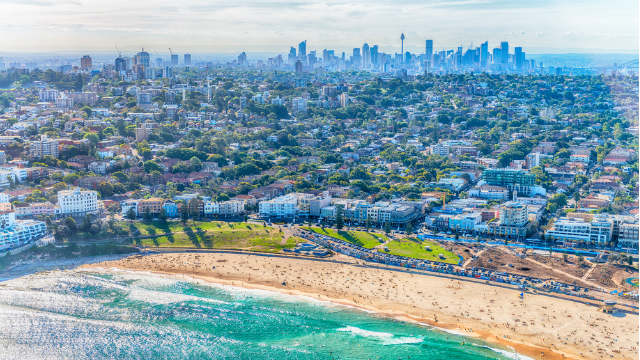 If you're a foreign buyer, Revenue NSW imposes an additional surcharge (8% at the time of writing) on the amount of stamp duty payable.
Get an idea of how much stamp duty you're likely to pay in NSW with our Stamp Duty Calculator. Select NSW from the dropdown menu to get started.
From 1 July 2019, New South Wales's seven stamp duty brackets will rise with inflation. The brackets, which determine how much stamp duty is paid, will be adjusted to the Consumer Price Index (CPI). The Berejiklian Government says the reforms will cut the average amount of stamp duty per property by $500 by 2021.
Who has to pay stamp duty in NSW?
According to Revenue NSW, you will need to pay stamp duty when you buy a property (whether for residential, investment, commercial or farming purposes), when you buy vacant land, or when you buy a business that includes land. Stamp duty is also typically payable if ownership or interest in land is transferred to you without you actually purchasing anything. For example, if land is given to you as a gift.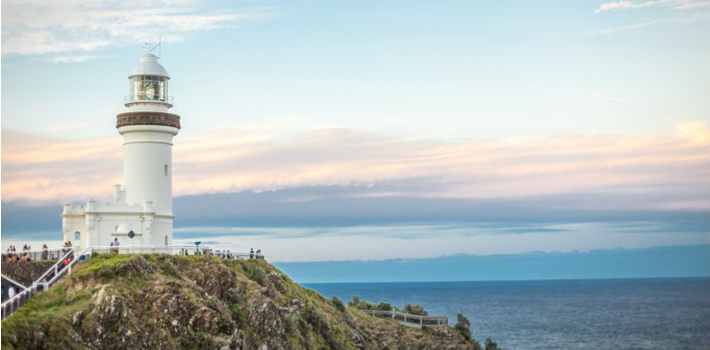 When is stamp duty paid in NSW?
Stamp duty must be paid within three months of signing the contract for sale or transfer of property. If you're buying an off-the-plan property that you're intending on living in, Revenue NSW states that you get a little bit longer to pay and may be able to defer the payment up to 12 months after you sign the agreement, depending on when the property is completed or handed over to you. However, this deferred off-the-plan payment won't be available if you're an investor of any kind.
If you fail to pay your stamp duty on time, Revenue NSW says you'll be charged interest on the amount owing and you may also be asked to pay a penalty. Penalty rates in particular can be significant – generally you're hit with a penalty rate of around 25% of the amount owing, but in some circumstances it can be up to 90% of the outstanding balance. However, Revenue NSW also advises that if you owe money and are unable to pay it in full by the due date, you may be able to contact them and ask for a payment arrangement to be implemented.
Your solicitor or conveyancer may also assist you with completing and lodging stamp duty documents, and they should be able to advise you on key deadlines specific to your transaction.
What stamp duty concessions and exemptions apply in NSW?
First home buyers may be eligible for a full or partial exemption on stamp duty under the NSW First Home Buyers Assistance scheme. This scheme applies regardless of whether you're buying an existing home, a brand new home or vacant land upon which you intend to build a new home on.
For new and existing homes, you can apply for a full exemption from stamp duty if your home is valued under $650,000. If your home is worth between $650,000 and $800,000, you can apply for a concessional transfer duty rate based on the value of your home.
For vacant land, you can apply for a full exemption if the land is valued under $350,000. Alternatively, if the land is worth between $350,000 and $450,000, you can apply to receive a concessional transfer duty rate.
To be eligible for any of the stamp duty concessions or exemptions under the scheme, you must meet the following requirements:
Contract date must be on or after 1 July 2017 and must be for the whole property;

You must be an individual, not a company or a trust;

You must be over 18 years old;

You and, if applicable, your spouse or partner can't have owned or co-owned any residential property in Australia, or made use of the scheme before;

At least one of the first home buyers must be an Australian citizen or permanent resident; and

You or at least one of the other first home buyers needs to move into the new home within 12 months after purchase and must live there for at least six continuous months (if you are a member of the Australian Defence Force, you may be exempt from this requirement in some cases).
Concessional rates may apply if property transfer relates to a deceased estate. According to Revenue NSW, if you receive property from a deceased estate in accordance with the terms of the will, you may be able to pay stamp duty at a flat rate of $50.
Married or de facto partners who are transferring residential property may be exempt from paying stamp duty. This may apply if the property being transferred is the family home or vacant land you're intending on using as your family home, and if the property will be held equally by both partners after the transfer is complete. You may also be exempt from stamp duty if transferring property after a break-up, depending on who the property is transferred to.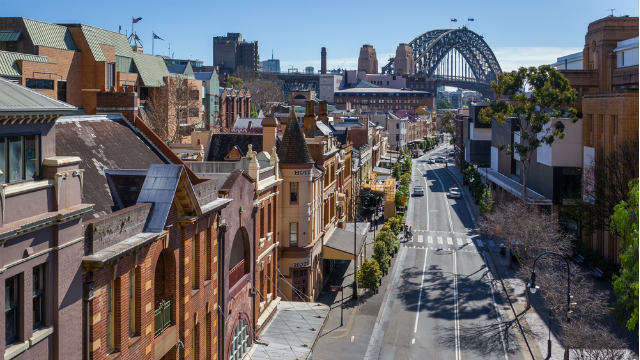 Other fees and finance considerations when buying property in NSW
Other related fees
On top of stamp duty, you'll also need to pay a mortgage registration fee (if you're buying with a home loan) and a land transfer registration fee. These fees are set by NSW Land Registry Services and are subject to change each year on 1 July. The mortgage registration fee is a charge for registering a home loan and the property as security on that land. From 1 July 2018, the fee is $141.60. The land transfer registration fee covers the cost of transferring the title of the property from the previous owner to you. As at 1 July 2018, this fee is also $141.60.
And don't forget about solicitor/conveyancing fees, building and pest inspection fees, plus the other upfront costs you might incur when buying a home.
First Home Owners' Grant
If you're a first home buyer who is buying or building a new home that no one has lived in before, you may be eligible to receive a $10,000 grant under the NSW First Home Owner Grant (New Homes) Scheme. To qualify, your purchase date must be on or after 1 January 2016. Additionally, for newly-constructed homes or substantially renovated homes, the total value of your home must be $600,000 or less. In the case of vacant land, the total combined value of the land and any home you intend to build must be no more than $750,000.
You may be able to claim both the First Home Owners' Grant and a concession or exemption under First Home Buyers Assistance Scheme, but keep in mind that each have their own different eligibility requirements.
Stamp duty by Australian states and territories
Find out how much stamp duty you pay in different states and territories:
Image Source: Taras Vyshnya (Shutterstock)