Stamp duty can be one of the biggest upfront costs you pay when buying a property. However, it could soon be optional in NSW.
As part of the 2020-21 NSW Budget, State Treasurer Dominic Perrottet announced a proposal which, if implemented, would give home buyers the choice between paying stamp duty upfront in a lump sum, or opting to pay a smaller annual property tax instead, for as long as they own the property. The property tax would be a fixed charge, plus a rate calculated on the unimproved land value of the property, which is broadly in line with how council rates work, the NSW Government says.
Based on example scenarios provided by the NSW Government, any potential cost savings under the proposed changes may depend on factors including how long the homeowner holds onto the property for. Those who move frequently may benefit in particular from opting for the annual property tax instead of paying an upfront amount each time they buy, the examples show. The opposite may be the case for people who stay in one property for an extended period. The proposal would only apply to people buying property, meaning it would not affect those who had already purchased their home and were not planning to move, according to the Government.
Stamp duty is currently temporarily scrapped for some first home buyers in NSW. First home buyers purchasing newly-built homes worth under $800,000 are currently exempt from paying stamp duty, while those buying homes valued between $800,000 and $1 million are able to receive discounts on stamp duty. First home buyers purchasing vacant land worth under $400,000 are also exempt under the current rules.
As part of the property tax proposal, the government would replace these existing first home buyer concessions with a new grant of up to $25,000. The NSW Government says the proposal will be open to a public consultation process.
Find out more about the current stamp duty rules and how much it costs below.
---
---
What is stamp duty?
Stamp duty, or transfer duty as it's referred to in NSW, is a government tax that is usually payable when you buy a property. This includes buying your home or a holiday home, an investment property and vacant land. In some circumstances, you may be eligible for a discount or be exempt from paying stamp duty.
How much is stamp duty in NSW?
Stamp duty is calculated based on the value of your property. Revenue NSW says it will look at either your property's sale price or its current market value, whichever is higher.
Revenue NSW sets out the following standard transfer duty rates from 1 July 2020:
| Property value | Transfer duty rate |
| --- | --- |
| $0 to $14,000 | $1.25 for every $100 (the minimum is $10) |
| $14,000 to $31,000 | $175 plus $1.50 for every $100 over $14,000 |
| $31,000 to $83,000 | $430 plus $1.75 for every $100 over $31,000 |
| $83,000 to $310,000 | $1,340 plus $3.50 for every $100 over $83,000 |
| $310,000 to $1,033,000 | $9,285 plus $4.50 for every $100 over $310,000 |
| Over $1,033,000 | $41,820 plus $5.50 for every $100 over $1,033,000 |
You might like to use Canstar's Stamp Duty Calculator to get an idea of how much stamp duty you're likely to pay in NSW. Select NSW from the dropdown menu to get started.
Keep in mind that the standard rates do not apply to all properties. For example, Revenue NSW says it will apply a premium rate to residential properties worth over $3 million. At the time of writing, Revenue NSW also charges an additional 8% surcharge for foreign buyers purchasing residential property in NSW.
When is stamp duty payable in NSW?
In NSW, stamp duty must be paid within three months of signing the contract for sale or transfer of property, unless you're eligible for an exemption. If you're buying an off-the-plan property that you intend to live in, Revenue NSW says you may be able to defer the payment for up to 12 months.
If you don't pay your stamp duty by the deadline, Revenue NSW says you will be charged interest on the amount you owe and it may also charge additional penalties.
Your solicitor or conveyancer may be able to help you complete and lodge stamp duty documents as part of the settlement process. They should also be able to advise you if you are entitled to any exemptions or discounts.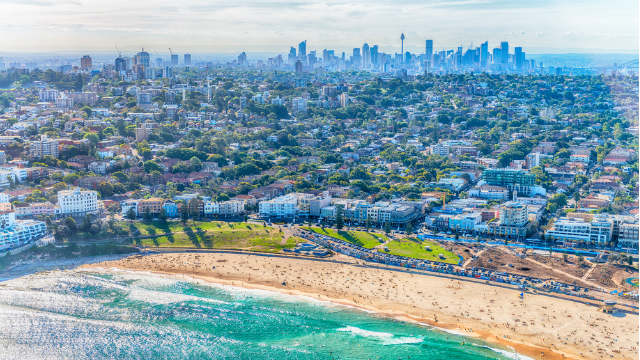 How do I avoid stamp duty in NSW?
Even if the proposal to make stamp duty optional in NSW does not become law, at the time of writing there are a number of ways some homebuyers may already be able to reduce their stamp duty, or avoid paying it altogether.
First home buyers
If you are a first home buyer, Revenue NSW says you may be able to avoid or get a discount on stamp duty under the First Home Buyers Assistance Scheme. From 1 August 2020 to 31 July 2021, the following rules apply:
New homes: you can apply for an exemption from paying stamp duty if buying a new home worth less than $800,000. If your home is valued between $800,000 and $1 million, you can apply for a concessional rate.
Existing homes: you can apply for an exemption if you are buying an existing home valued less than $650,000. You can apply for a discounted rate if your home is worth between $650,000 and $800,000.
Vacant land: you can apply for an exemption if your land is valued at less than $400,000. You can receive a concessional rate if your land is valued between $400,000 and $500,00.
If you're buying or building your first home, you may also be eligible for a $10,000 first home owner's grant. You will need to be purchasing a new home worth $600,000 or less or building a property worth $750,000 or less (including the land and home).
Deceased estate transfers
If you receive property from a deceased estate "in accordance with the terms of the will", Revenue NSW says you will pay stamp duty at a flat rate of $50.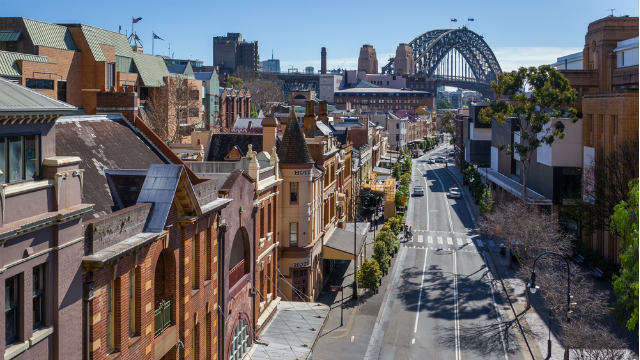 Family transfers
If you are transferring property between family members, you will generally have to pay stamp duty. However, there are some exemptions to this.
Married or de facto partners who are transferring residential property between each other may be exempt in some cases. You may also be exempt if you are transferring property after a break-up.
2019/20 NSW bushfire duty relief scheme
If your house was destroyed by the 2019/20 NSW bushfires and you have decided to buy another property elsewhere instead of rebuilding, you may not have to pay stamp duty or you may receive a discount.
The NSW Government is offering residents in these circumstances up to $55,000 towards the stamp duty on their replacement property. According to the government, this would be the approximate duty payable on a property valued at around $1.25 million. You would, however, have to pay any stamp duty above $55,000.
Stamp duty in other Australian states and territories
Find out how much stamp duty you might pay in different states and territories:
Main image Source: Taras Vyshnya (Shutterstock).
---
Thanks for visiting Canstar, Australia's biggest financial comparison site*