Thinking about buying a property in Western Australia? Don't forget to factor in the cost of stamp duty. We've broken down how stamp duty is calculated for property buyers in Western Australia and how you could save if any concessions or exemptions apply.
According to CoreLogic, Western Australia has been experiencing a housing downturn since mid-2014. The silver lining to this, CoreLogic says, is that Perth is one of the most affordable entry points to a capital city housing market when measured against household incomes. So, if you considering nabbing a property in Western Australia, don't forget to factor the cost of stamp duty into your budget. Stamp duty can end up being one of the biggest upfront costs you pay when buying a property and could potentially leave you thousands of dollars out of pocket.
What is stamp duty?
Stamp duty, or transfer duty as it's sometimes referred to in Western Australia, is a government tax that's most commonly imposed when you acquire property or, in other words, when property is transferred from one person to another. Stamp duty is charged by state and territory governments, so the rules on how it's calculated will vary from place to place. However, a general rule is: the more expensive your property is, the more stamp duty you'll need to pay.
Stamp duty is primarily determined by three major factors: the state or territory you're buying the property in, the value of the property, and whether you're eligible for any concessions or exemptions. Let's take a look at how stamp duty is worked out in Western Australia.
How is stamp duty calculated in WA?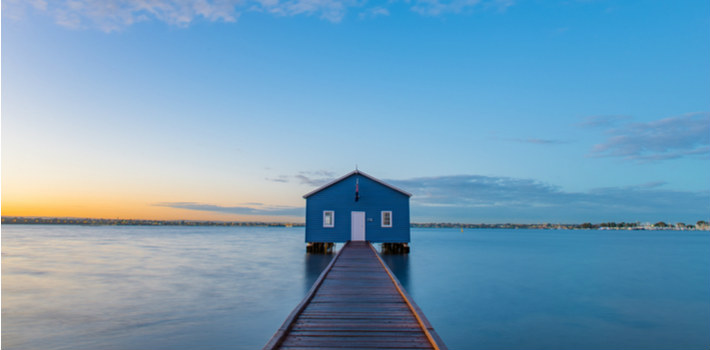 In Western Australia, stamp duty is calculated by applying the appropriate rate of duty to your property's 'dutiable value', according to the WA Office of State Revenue (OSR). It explains that your property's dutiable value is usually its market value or the amount you agreed to pay for the property, whichever is higher. This means that even if you didn't purchase the property – for example if it was given as a gift – you may still need to pay stamp duty based on the property's market value.
The rate of duty that applies will depend on what type of property you're acquiring. For example, whether it's for residential, investment, commercial or farming purposes. According to the OSR, there are four different rates of duty (including concessional rates) which are applied to your property on a sliding scale. They are:
General rate: applies to commercial property, rural property not used as residential property, and vacant land that doesn't qualify for the residential rate.
Residential rate: applies to places of residence, rental homes, mixed use property and land on which a residence is constructed within five years from the date you become liable to pay stamp duty.
Concessional rate: applies to principal places of residence where the property is valued $200,000 or less.
First home owner rate: concessional rate that may apply to persons buying their first home.
We'll take a closer look at concessional rates later in this article.
From 1 January 2019, if you're a foreign buyer acquiring residential land, the OSR says it imposes an additional duty on top of the rate that would normally apply. At the time of writing, this additional rate is 7%.
Get an idea of how much stamp duty you're likely to pay in WA with our Stamp Duty Calculator. Select WA from the drop down menu to get started.
Who has to pay stamp duty in WA?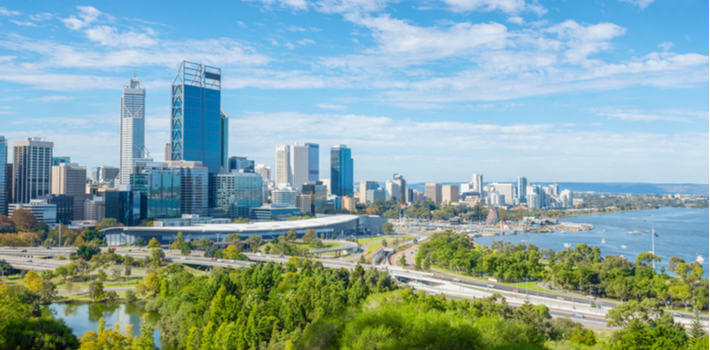 The OSR says that anyone buying or acquiring property – whether for residential, investment, commercial or farming purposes – will need to pay stamp duty unless an exemption applies.
When is stamp duty paid in WA?
According to the OSR, you become liable to pay stamp duty as soon as your contract for sale or purchase of land agreement is made. The OSR says that you must lodge your stamp duty documents within two months after this.
Remember, your solicitor or conveyancer may be able to assist you with completing and lodging stamp duty documents and advising you on key deadlines specific to your transaction.
What are the concessions, flat rates and exemptions for home buyers in WA?
Other fees and finance considerations when buying property in WA
Other related fees
On top of stamp duty, you'll also need to pay a mortgage registration fee (if you're buying your property with a home loan) and a transfer fee. The mortgage registration fee is a charge for registering a home loan and for registering the property as security on that loan. Generally speaking, the transfer fee covers the cost of transferring the title of the property from the previous owner to you. The mortgage registration fee is a flat charge while the land transfer fee is calculated according to the value of your property.
Don't forget about solicitor/conveyancing fees, building and pest inspection fees, plus other upfront costs you might incur when buying a home.
First Home Owner Grant
If you're buying or building a brand new home, you might be eligible to receive the WA First Home Owner Grant. For properties located south of the 26th parallel (including those in Perth), homes must be valued $750,000 or less. For those north of the 26th parallel, they must be less than $1 million. At the time of writing, the government will give those eligible $10,000 or pay to buy or build a house if the property is worth less than that.
Stamp duty by Australian states and territories
Find out how much stamp duty you pay in different states and territories:
Image Source: Markus Gann (Shutterstock)