If you're thinking about upgrading you may be wondering whether you should keep your first home as an investment or sell it. Here are some of the issues to consider when making your decision.
For most of us, our first home has an emotional attachment – and often we have diligently paid down our loan and watched property cycles help us build up equity. As life changes though so do our needs. So what do you do when you decide to move on – keep your first home as an investment or sell it?
There is no one single solution for everyone, but some common themes emerge. For the sake of the exploration we will assume that you are not paying cash for the new upgrade – if you were it would change the conversation entirely.
The advantages of holding on to the home
If you are moving interstate or to a regional area from a metro address, it can make sense to try to keep the home if possible as this provides you with a base to return to 'home' if things don't pan out.
It may also give you a footprint in an area that may experience higher capital growth, for example, if the property is beachside or in an inner-city hot spot. Perhaps it has room for a granny flat which can supercharge your investment return. Or maybe the home is in a location that you couldn't possibly buy into again or one where your kids may want to live or seek education in future.
Can you afford to keep it?
There can be many advantages of holding on to the home but the key is affordability, and here is the rub. What we experience is an interesting conundrum where your old home loan effectively becomes the 'investment loan' and you have to borrow the amount required to buy a new abode.
The investment loan – which could be deductible against the rent – is potentially much lower than the loan on the new home which is not tax-deductible. And the rent on the original property may be subject to tax. The effect on cash flow can be painful.
The great thing about numbers is the simplicity of being able to reduce a potentially emotion-laden decision to black and white dollars – a weekly or monthly figure that you can rationally consider affordable or not.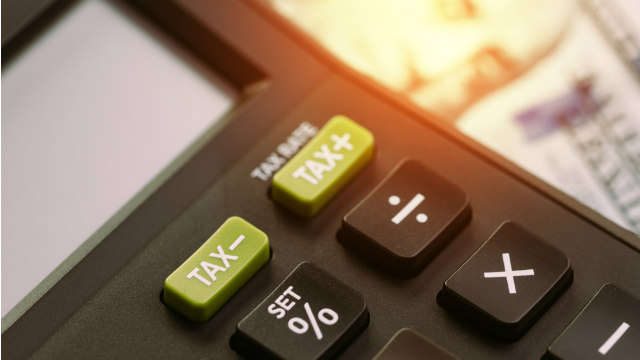 What are the tax implications?
Tax also comes into play when considering your options. There could be capital gains tax implications, so this is an important conversation to have with a professional. If you decide to keep the home, there are things you may be able to do to effectively quarantine any capital gain that may have occurred while it was your principal place of residence – technical tax term – so having a valuation done at this time can be handy.
Your accountant may also introduce you to the six-year rule which potentially quarantines capital gains in your home for up to six years even while you may not be living there. Obviously there are conditions and expert advice is required; knowledge is power here.
Also ask your adviser if there is merit in looking into a depreciation schedule, again, to assist with your holding costs.
Is the home suitable for tenants?
A further thought to consider is whether your home is actually suitable for tenants. Many of us pour our hearts into beautiful gardens or intricate features that may be more than a tenant cares to manage. As an example in my first home we had beautiful sandstone floors and, while I loved them, if you spilled water on them you had about a nanosecond to clean it up or it left a mark – totally unsuitable to inflict on a tenant, it was bad enough for me to care about.
Challenging colour schemes, proximity to undesirable features (noise/outlook), or a design only an owner would love are other examples of homes which don't lend themselves well to becoming investments. At best, you'll have a low rent return – at worst, a vacant property. Is there room in your budget to allow for either of these eventualities?
Make sure the financials stack up
There are a number of reasons why keeping the property could work – not the least of this the potential future capital gain, the escape hatch for a return from a country hiatus, and also a spot for kids to live in and complete studies.
Whatever the reasoning, if the financials stack up many of us would prefer to keep our first home over selling it but ensure that it is a decision where your head overrules your heart. Try not to allow the emotional pull of selling "your first home, the place you brought your babies or fur kids home to" to overrule the numbers and become a financial drain.
---

Rebecca Jarrett-Dalton
Rebecca Jarrett-Dalton has 20 years of experience in the industry and is the owner of Sydney-based mortgage broking firm Two Red Shoes (TRS), which she founded in 2012.
This article was reviewed by Editorial Campaigns Manager Maria Bekiaris before it was published as part of our fact-checking process.
Main image source: Syda Productions (Shutterstock)