One property, two incomes. It can sound like a smart investment strategy, but it pays to know exactly what a dual-income property involves.
With rental yields sitting at 3.5% across our state capitals, the idea of earning two sets of rent from a single property can hold plenty of appeal.
However, successful investing isn't just about squeezing extra income from a property. Dual-income properties can come with additional complexities, and there's no guarantee you'll get more bang for your buck when it comes to capital growth.
We take a look at investing in a dual-income property.
What are dual-income properties?
Unlike dual key apartments, dual-income properties provide two separate, self-contained dwellings, usually on one block of land, giving an investor two streams of rent from separate tenancies.
Common types of dual-income properties include granny flats – a separate, smaller home located in the backyard of an existing property – or duplexes, where two homes are built on one block of land, often linked by a common wall.
Something a little different is 'shop-top housing' – typically an apartment located above a retail or business premises, with both providing rental income.
Potential upsides of dual-income properties
There can be compelling reasons to invest in a dual-occupancy property. A big driver can be the potential for increased rent to boost yield. It can also be an opportunity to reduce or 'smooth out' vacancy periods – if one tenant leaves, you still have the other to keep your cash flow going.
Alternatively, you may choose to live in one property and lease out the other, using the rental income to help pay off your mortgage off sooner.
Possible downsides to be aware of
A potential drawback of dual-income properties is the need to manage the interests of two sets of tenants living in close proximity.
It's also important to look at the ongoing costs. In a duplex, for instance, the presence of a common wall may mean both homes need to share a single home insurance policy. This could mean more shopping around on your behalf to organise suitable cover for your investment property.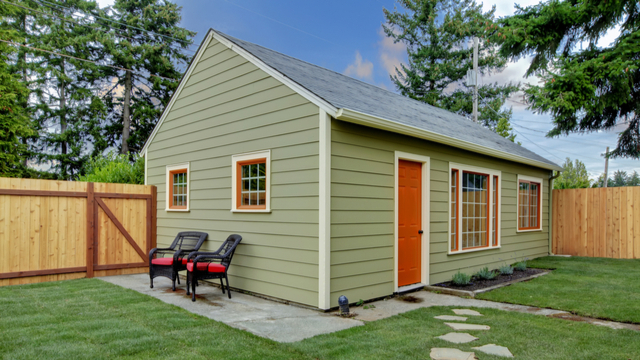 Which type of dual-income property might suit you?
With a range of dual-income properties to choose from, it's worth understanding the main upsides – and potential drawbacks – of the different options.
Granny flats
The beauty of granny flats is the potential for relatively low construction costs. A flat pack 60-square-metre kit can come with a price tag as low as $50,000, according to some retailers. This doesn't include the cost of labour to put it all together or to have services like electricity and plumbing connected, so for a one-bedder a more accurate cost to budget for is about $120,000.
Despite their small size, granny flats can punch above their weight when it comes to returns. According to analysis by CoreLogic and Archistar, a two-bedroom granny flat can push up a property's weekly rent by 27%, possibly adding an extra 1% of the property's overall value to the overall gross (before costs) yield.
The capital gains look promising too. The same 2019 study found a granny flat can lift a home's value by around 30%.
On the flipside, minimum lot sizes can apply to build a granny flat. In many cases, you'll need a block that's at least 450 square metres, and the good news is that the CoreLogic and Archistar report estimated more than half a million homeowners across Australia's eastern seaboard have sufficient backyard space for a granny flat.
One major pitfall can apply if you plan to rent out a granny flat located in your own backyard. Using just part of your home to earn income could mean you're not entitled to a full exemption of capital gains tax (CGT) when you sell your home, according to the Australian Taxation Office.
Another downside could be navigating the red tape involved with building or installing a granny flat. Check with your local council to find out what rules apply in your area.
Duplex
Building a new duplex on vacant land can potentially deliver savings on stamp duty. That's because, according to state and territory governments which collect the tax, when you buy vacant land you only pay duty on the value of the land. There's no stamp duty payable on the cost of buildings added later.
On the downside, not all councils encourage dual-income properties like duplexes, so be sure to know the rules that apply in your area.
On the design front, it can be worth being mindful of privacy issues. Dwellings located side by side, rather than adjoining front to rear, can offer more privacy and potentially have better tenant appeal.
A key factor to think through is how easy you think it might be to sell the duplex as a complete lot further down the track. Unless each property has its own separate title, the dwellings cannot usually be sold individually, meaning unless there's reasonable market demand for duplexes in your area, you could face a drawn-out sale process – or worse, capital growth that doesn't keep pace with the overall market. It may be possible to subdivide the two properties across separate titles for a future sale, though this is likely to bring additional costs.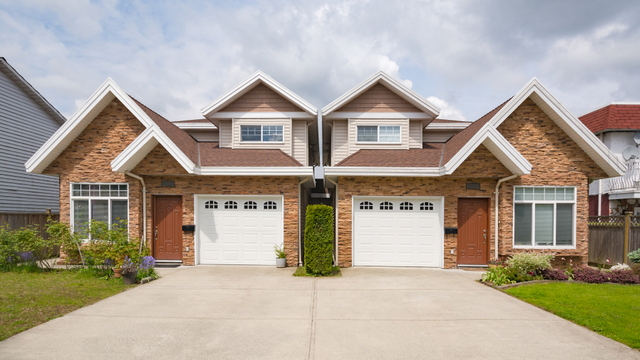 "Shop-top" housing
A "shop-top" property is where a residential dwelling occupies the same lot as commercial premises, such as an apartment above a shop. Shop-top housing can be a way for investors to diversify across the residential and commercial property markets via a single property. But there can also be issues associated with shop-top housing.
Whether shop-top properties are available in your area will likely depend on your council, and while some local governments encourage this type of property as a means of rejuvenating town centres, tough restrictions can apply to car parking requirements, as well as fire and accessibility standards.
Perhaps the biggest risk of shop-top housing is commercial properties tend to experience longer rental vacancy periods than typically experienced for residential properties, according to industry research. This could leave the apartment component of the property doing the hard yards to maintain your cash flow.
Financing your dual-income property
Obtaining finance for a dual-income property can potentially be a complex process. As such, it could be wise to seek out expert help.
The diversity of dual-income properties means a "one-size-fits-all investment property loan" approach will probably not suit the needs of most buyers. Indeed, while some lenders will embrace dual-income properties, others may shy away from them.
With this in mind, it can be helpful in many cases to speak with an expert, such as a broker or financial adviser, to help ensure you have a loan that is suitably structured for your property and for your needs as an investor, while still offering a competitive rate.
---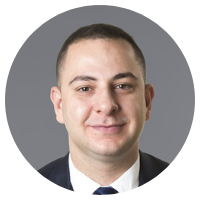 About Bechara
Bechara Boutros is a co-principal at brokerage firm Aussie's Prospect franchise in Adelaide, which has been awarded 'Number 1 Store Nationally' for the past four years by Aussie. Bechara began his career at Aussie in 2012.