Streaming was seen as a cheaper alternative to cable TV but with so many services available the bills can quickly add up if you sign up to multiple providers. Here are seven tips that can help you cut the cost.
Netflix, Stan, Amazon Prime, Apple TV+, Disney+, Binge, Foxtel Now, Kayo Sports and Hayu – the list of available streaming services is seemingly endless. And they are just the options for your viewing pleasure. You may also want to sign up to Spotify or Apple Music for your music fix or Audible if you enjoy audiobooks.
The cost for one service might not seem like much but, subscribe to two or three, and the expenses can really add up. Sign up to Netflix, Stan and Amazon Prime and you're paying at least $27 a month (more details on costs later). If you're thinking about adding Apple TV+ and Disney+ you're now up to nearly $44. Maybe you really want Foxtel Now too so that now comes to about $69 a month.
Throw in Spotify at $11.99 a month, Audible at $16.45 a month and before you know it you're spending about $97.50 a month or nearly $1170 a year! Sure, you may not have all of these at once but you get the idea.
Then there's the fact that some of the services are making you wait longer for a whole season rather than dropping all the episodes at once to allow for binge watching. One such example is Yellowstone on Stan.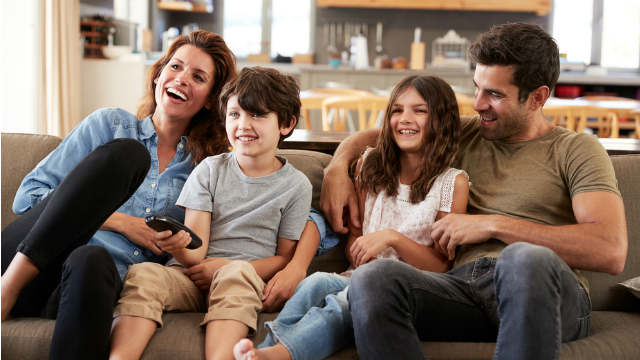 Tips to help you save
The good news is there are a few things you can do to help reduce your costs. Let's take a look at some of the possibilities.
1. Make sure you have the right service for you
Consider what you're actually going to stream, and find the service that best meets your entertainment needs, suggests Canstar Blue's Telco Editor, Tara Donnelly.
"If you're a sports fan, you'll probably prefer Kayo or Foxtel Now to Netflix; likewise, if you're looking to keep kids entertained, you'll probably get the most value from Disney+," she said. "If you're interested in seeing what content is available through which service, sites like JustWatch allow you to search by title to discover where you can legally stream movies and TV. This is a great way to avoid paying for multiple services when everything you normally watch is available on just one."
Ms Donnelly also recommended you try to figure out how many people will be using your plan (or how many screens you'll be watching on) and whether you need Standard, High, or Ultra High definition to help make your choice.
"You may also want to check that your broadband plan's data allowance and speeds will be adequate for your streaming needs," she added.
2. Sign up for free trials
If you want to check out a new service there's a good chance you'll be able to try it for free first. Stan and Amazon Prime, for example, offer 30 day free trials, Binge has a two-week free trial period, while Apple TV+ is currently offering seven days free. Netflix and Disney+ axed free trials earlier this year though.
Ms Donnelly's tip is to time your free trial for a weekend, or a period when you'll get plenty of use out of it. She also suggested that you make a note as to when your trial actually ends. "If you decide a service isn't for you, but forget to cancel your subscription, you'll be automatically billed for the following month as soon as your free trial expires," warned Ms Donnelly.
It may be tempting to use different email addresses to keep taking advantage of these free trial offers but it isn't that simple.
"In addition to using a different email each time you sign on for a free trial, you also need to use a different method of payment," explained Ms Donnelly. "Free trials still require billing information, and most services won't allow you to use the same credit or debit card for multiple trial periods."
Even if you try to work around this, providers may still be able to identify you from your computer's IP address, added Ms Donnelly.
3. Don't pay for features you don't need
Have a good look at the plan (or plans) you are on and make sure they are right for your needs.
"If you're watching video primarily on a laptop or mobile device, you don't need to pay extra for 4K Ultra HD resolution," said Ms Donnelly.
"Likewise, if you're the only person using your account, you may prefer to downgrade to a cheaper plan that only allows for streaming on one screen at a time, to avoid paying for features you won't use."
4. Share the costs with family or friends
With this option you split the costs with a friend or family member. So, you may pay for Stan and your sister or friend pays for Netflix. You then share the access details with each other and you each have access to both options, although you are only paying for one!
And in case you're worried it's acceptable to share services. "Right now, there's nothing wrong with sharing accounts between family and friends," said Ms Donnelly. "In fact, streaming providers expect this of their customers. That's why services such as Stan, Netflix, and Disney+ allow you to add separate users/profiles on a single account."
The question is how long will it stay that way? "While this practice is accepted now, it's possible that eventually providers will shut down multi-user accounts, and introduce 'family' or share plans," said Ms Donnelly. "Spotify currently offers a Premium Family subscription, which allows up to six premium accounts on a single bill, as well as a Premium Duo plan for couples. If other streaming services decide to discourage users from sharing accounts, they may launch similar packages in the future."
5. Look for freebies
According to Ms Donnelly you may also be able to score free trials or a cheaper plan by bundling your account with another service, or looking for products that offer free subscriptions. This is particularly popular in the telco space.
Ms Donnelly offered these examples currently on offer:
Telstra is offering three months free Binge Standard with all new postpaid mobile and NBN plans. Customers on Telstra's Plus rewards program can also claim up to nine more months of free Binge depending on their level of membership.
Apple is throwing in a full year of free Apple TV+ with new iPhones.
"Obviously, these aren't purchases to make solely for the benefit of free streaming – but they are perks to consider if you're deciding between plans, products, and providers," said Ms Donnelly.
6. Try subscription-hopping
Do you really need two or three streaming services all at once? The idea here is to watch everything you want on one platform and, when you feel you are done, then cancel that account and sign up with a rival provider. When you feel you've had enough with that service you can cancel it and try a different platform.
"With so much content available on each streaming platform, sticking with one provider at a time still gives you access to thousands of hours of entertainment," said Ms Donnelly.
7. Wait until the whole season is available before signing up
"If you're considering moving to a service to watch a specific show, you may want to wait until all episodes are available to stream before signing up. This way, you can binge watch, then cancel your plan immediately after," suggested Ms Donnelly. "This may not work if you're hoping to avoid spoilers, but is a great way to take advantage of free trials or introductory offers."
It's important that whatever streaming service you choose you take the necessary precautions to keep your account safe from hackers. That includes choosing a strong password and making sure you don't use the same password for different services (not just streaming platforms).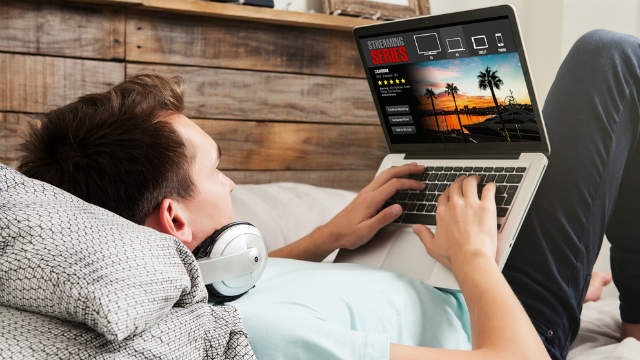 Doing the sums
Here is a closer look at what you can expect to pay for the various platforms.
How much does Netflix cost?
Netflix offers three different price tiers to choose from based on the number of screens you want to watch Netflix on at the same time and the streaming quality. They are:
Basic plan: $9.99 a month for one screen (SD)
Standard plan: $13.99 a month for two screens (HD)
Premium plan: $19.99 a month for four screens (4K Ultra HD)
How much does Stan cost?
Like Netflix, Stan also offers three subscription plans that vary according to the number of screens you can watch on at the same time and the streaming quality. They are:
Basic plan: $10 a month for one screen (SD)
Standard plan: $14 a month for three screens (HD)
Premium plan: $17 a month for four screens (4K Ultra HD). You can download videos on up to five tablets or phones with this plan.
How much does Binge cost?
Binge follows a similar approach to Netflix and Stan with plans based on the number of screens and the streaming quality. They are:
Basic plan: $10 a month for one screen (SD)
Standard plan: $14 a month for two screens (HD)
Premium plan: $18 a month for four screens (HD)
How much does Amazon Prime cost?
An Amazon Prime membership will cost you $6.99 a month or you can pay an annual fee of $59 which works out to be just under $5 a month. The added bonus of an Amazon Prime membership is that you get extra benefits such as free delivery on eligible items, access to exclusive shopping deals and also Prime Music and Prime Reading.
What about the others?
Apple TV+ costs $7.99 a month.
Disney+ costs $8.99 a month or you could take out an annual subscription for $89.99 (so about $7.50 a month).
Foxtel Now starts at $25 a month for the basic package.
Hayu, which specialises in reality TV is $6.99 a month.
Kayo Sports has two options – $25 a month for two simultaneous streams and $35 a month for three.
Main image source: metamorworks (Shutterstock)
---
Canstar's Editor-at-Large, Effie Zahos, has more than two decades of experience helping Aussies make the most of their money. Prior to joining Canstar, Effie was the editor of Money Magazine, having helped establish it in 1999. She is an author and one of Australia's leading personal finance commentators, appearing regularly on TV and radio.
---
Thanks for visiting Canstar, Australia's biggest financial comparison site*