Our CANSTAR database shows Aussie travellers are looking for travel insurance in order to visit certain countries. Here are popular tourist destinations for Australians, as well as the most fun things you can look forward to when you're planning your travels in those countries.
Popular destinations for Aussie travellers
Between June 2015 and June 2016, more than 30,000 people visited the travel insurance selectors on CANSTAR's website. In order of preference, the destinations that we were looking for in relation to comparing travel insurance were as follows:
USA
The UK
Australia
Thailand
Indonesia (Bali)
France
New Zealand
China
South Africa
Fiji
USA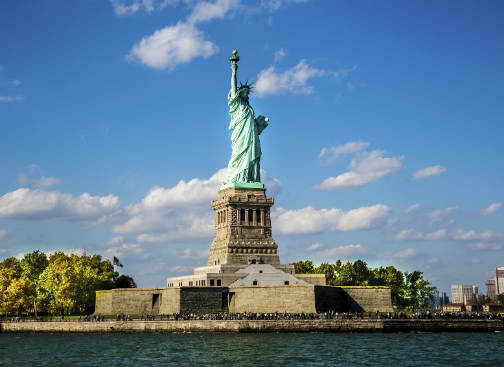 The USA is the third largest country in the world in terms of land mass, and is home to over 320 million people. It is the leader of the world economy, boasting a GDP of more than 18 trillion, and is consistently a leader in human development, as well as political, cultural and scientific advancement. It is one of the most visited tourist destinations in the world, and their tourism industry employs more than 7.3 million people.
According to CANSTAR's data, around 26% of visitors to the travel insurance section on our website are looking to travel to the USA, making it the most desired destination among CANSTAR visitors, and according to traveller.com.au, the USA is the third most visited destination by Australians, behind New Zealand and Indonesia.
After conducting a quick online survey, here are the top 5 reasons we've found for why Aussie travelers enjoy travelling to the USA:
The locals are friendly, helpful people. This is mainly due to the large amount of tourists America receives, so residents are more than  happy to direct visitors to their landmarks
The Empire State Building and other NYC landmarks. According to traveller.com.au, New York City is the 2nd most visited city in the world, in no small part thanks to the plethora of landmarks you can visit, such a Broadway, Times Square and the Statue of Liberty.
The Grand Canyon. One of the natural wonders of the world, the Grand Canyon in Arizona is more than 277 miles long, and over a mile deep in some places. A must see if you're travelling to the east coast.
The Caribbean. While technically not a part of America, the Caribbean islands are just south of the mainland, and are easily accessible for a more relaxing getaway. Some of the beautiful countries on offer are St. Vincent, Barbados, and the Bahamas just to name a few.
The golden beaches of Hawaii. The island US state is located in a volcanic archipelago in the central pacific, and offers stunning beaches, excellent surfing conditions and a host of relaxing activities.
If you're looking to head over to the States soon, the current exchange rate is 0.74  US cents to the Aussie dollar, so be mindful of your spending while there. You can compare travel money cards  for America on CANSTAR's website in order to get the most out of your Australian dollars.
Compare Travel Money Cards for USA
Thailand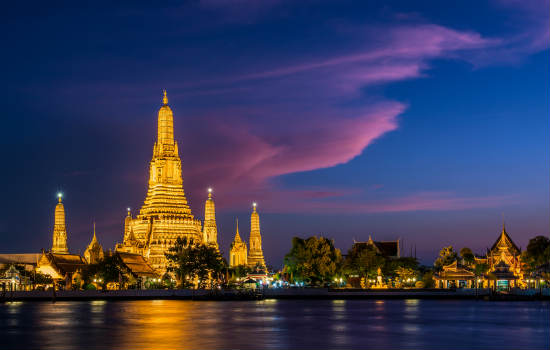 Thailand is located in the Indochinese peninsula in Southeast Asia, and is home to approximately 67 million people. It has become one of the largest tourism hotspots in the world, thanks to rapid economic growth in the last several decades and a large increase in quality of life. It's capital, Bangkok, is one of the most visited cities in the world.
Thailand is one of the most popular destination for CANSTAR visitors, and the 5th most popular overall, according to official ABS statistics. Five great things to do during your visit to Thailand are:
Try some of the delicious local cuisine. You've never really tasted "Thai food" until you've eaten food made by Thai people in Thailand, both on the street and in a restaurant
Take in the scenery. Thailand is full of postcard-perfect blue-and-white beaches, along with warm weather year-round
Visit some of the old and magnificent temples, such as the Wat Phra Kaew temple, which is Bangkok's biggest tourist attraction
Trekking in the jungle or mountains and meeting hill tribes
Experience the nightlife. Bangkok never sleeps, so if you need a pharmacy or a midnight snack, you'll find one
And as a bonus, everything is extremely cheap, as the current value of the Aussie dollar to the Thai baht is 26.08. Your money goes a long way in Thailand. If you are seriously considering going to Thailand, consider checking CANSTAR's travel money cards for Thailand.
Case study: I love Thailand! You can see all the temples you want, or shop at the super-cheap market bazaars for beautiful clothes, jewellery, and knock-off handbags or pirated DVDs galore. You'll never forget riding on an elephant for the first time, or trying to keep a monkey from stealing your lunch, or the beautiful rice fields, or seeing children as young as 5 selling cigarettes or gum to survive. Thailand is clean, clean, clean compared to other countries in South-East Asia, which many tourists really enjoy. And it's a very child-friendly place – your kids will love it too.
Compare Travel Money Cards for Thailand
Bali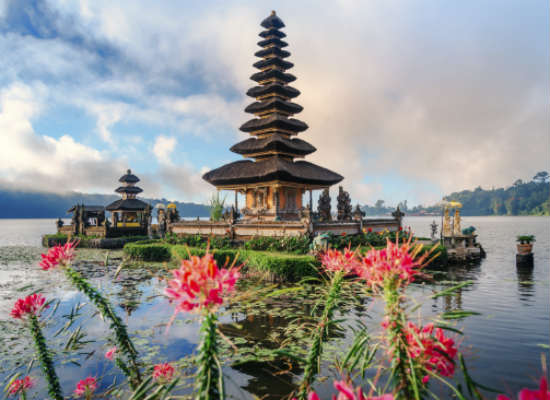 Bali is an Indonesian Island just 145 km wide, but with a population of 4 million people. It is known for its iconic rice fields, volcanic mountains and sunny beaches.
Volcanic ash clouds notwithstanding, Bali is equal-third most popular on our site by those wanting travel insurance, accounting for almost 10% of total traffic (maybe because they've all seen/read Eat, Pray, Love?). In addition to this, the city of Bali is the third most searched for destination by Aussie travelers on the web, and Indonesia is the 2nd most visited destination. It clearly must be worth checking out if so many fellow Australians are going there.
Here are our top 5 reasons for enjoying a trip to Bali:
It has a huge range of natural beauty to behold. Whether its beaches, volcanoes, rice paddies or observing the beautiful ocean on a cruise, it's got the lot
There's a lot of choice when it comes to accommodation and budget, from very basic options through to 5-star hotel resorts. Bali.com lists so many 5 star villas and resorts that it has to condense them into separate top 10 lists.
You can dress for the beach every day and not feel out of place, as there are beaches all along the island. The only time this is not true is if you visit one of the many temples on offer – then you absolutely must be appropriately dressed in long pants or a long skirt, and a shirt that has sleeves. Therefore it would probably be a good idea to being some good clothes as well, as these temple sites area must see.
Food is cheap, which makes trying some of the many delicious local foods on offer very easy.  Bintang beer is as cheap as bottled water; however this is not an invitation to skip drinking water.
Bali now has a world renowned nightlife culture, as it has a large number of clubs, bars and restaurants. This is what makes it such a popular schoolies destination.
Check out CANSTAR's travel money cards for Bali to get the most out of their cheap currency.
Case study: If you're heading to Bali, make sure you put aside some time to visit Ubud. It is an amazingly beautiful place with rainforests, rice fields and incredible culture. We took our kids to the Ubud market place, which is incredibly large, crowded and a bit confronting, with stall holders competing for your business. Our kids hung onto our hands like grim death at the start, but ended up having a ball! Make sure that you bargain, as the initial price a stallholder names is not the price they ultimately expect you to pay.
Compare Travel Money Cards for Bali
Australia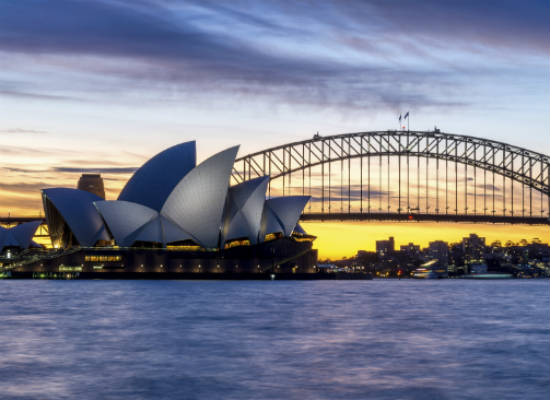 Image: Richard Sharrocks (iStockphoto)
Yes, our very own country! CANSTAR data shows that more than 12% of CANSTAR travel insurance visitors search for Australia when looking to travel. Clearly we also like travelling at home as well as overseas, and plenty of visitors to our site are looking for domestic travel insurance to cover their adventures within Australia. Now, most of you already live here, so we know you know that this giant sunburnt country of ours has a lot to offer, from beaches to rainforests to wild bushland.
However, if you'd like some more ideas, here are our top 7 attractions – one for each of our states and territories:
Snorkelling at the Great Barrier Reef – one of the 7 Natural Wonders of the World – is an amazing experience , and can be completed in just a couple of hours on some of the day trips that are offered. If you are a more confident swimmer, then you can even try  scuba diving, which lets you get even closer to the wide array of marine life in the reef
Walking around Uluru (Ayers Rock) and bush trekking in Kakadu National Park, NT are highly recommended for the nature lovers among you. While tourists are no longer allowed to walk up Uluru, walking around the base of the beautiful rock formation still allows for some breathtaking scenery as well as being challenging.
Melbourne, VIC. A more obvious answer, Melbourne is known as the sporting and cultural hub of Australia. You can visit the Melbourne Zoo, the National Gallery of Victoria and the iconic MCG, just to name a few.
Wine tours in the Barossa Valley, SA. Barossa Valley is one of Australia's oldest and finest wine producing regions, featuring 150 wineries and cellars. Located 60km northeast of Adelaide, the valley is the perfect choice for wine and food lovers.
Sydney Harbour Bridge and Blue Mountains, NSW. The Harbour Bridge, along with the Sydney Opera House, are two of the most iconic landmarks in the world, and must be seen at least once in your lifetime. The Blue Mountains region is an expensive natural park just outside of Sydney that offers a large number of walking tracks and observation points.
The Pinnacles and Wave Rock, WA. Western Australia is home to some beautiful natural rock formations, and Wave rock and the Pinnacles are no exception. Perfect for the nature lovers looking to travel interstate.
Port Arthur, TAS. The former convict settlement on the Tasman Peninsula is now one of Australia's most significant heritage areas and an open museum, with walking tours provided to give you an excellent experience in taking in the areas rich history of settlement. If you're feeling brave, at night there are ghost tours, as Port Arthur is supposed to be one of the most haunted places in Australia. Spooky!
Then of course there's all of our amazing native animals, many of which you can pat at the zoos around the country. And the best part about travelling interstate is that you're travelling in your own backyard, so you don't need a passport, visa, or a global roaming phone SIM. Give your own country a chance, as well as exploring overseas!
Compare Travel Money Cards for Australia
The UK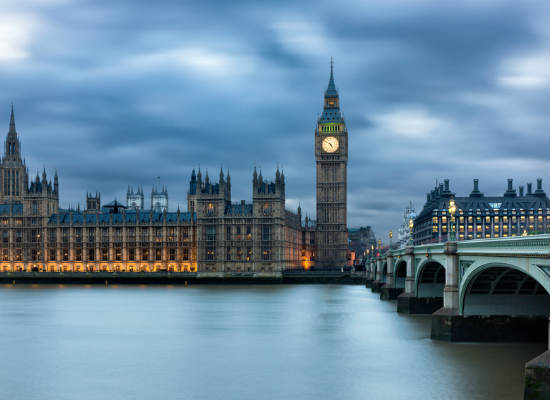 The world's first industrialized country, the UK remains a great world power today, holding the world's 5th largest economy and one of the highest human development index scores in the world. Despite having a land area of just 242,000 square kilometres, it has a population of 65 million, 8 million of which are in the capital city of London and quite a few of whom aren't too impressed about the looming BREXIT.
The 2nd most searched for country on CANSTAR's site, the UK, is the 4th most visited destination by Australians according to smarttraveler. Worldwide, the UK is the 8th biggest tourist destination, with 36 million people visiting the country in 2015.
There are plenty of tourist attractions to visit while in England. Whether it's a working holiday or just for fun, five great places to visit while you're there include:
Some of the numerous football stadiums across the country. Stadiums like Old Trafford in Manchester and Anfield in Liverpool are world famous football stadiums with rich history, and offer guided tours regularly. Even better, visit these stadiums while a football game is on, to observe the world famous English footballing culture!
The universities of Cambridge and Oxford. The two oldest and most famous universities in the UK, and indeed the world, Cambridge and Oxford were founded 800 years ago and have produced some of the history's most famous s intellectuals.
Westminster Abbey, Big Ben and the big red buses of London. Arguably some of the most iconic structures in England, Westminster Abbey and Big Ben are marvels of architecture and are brilliant when seen up close. For an even better view, take a ride in the London eye and observe the city of London from up high
Soho, London. Soho is an area of the city of Westminster in London's west end, and is considered to be London's main entertainment district. It is so busy that cars are not allowed to enter the district most of the time due to the volume of human traffic.
The Lake District. This national park in northwest England is known for its glacial ribbon lakes, rugged mountains and scatterings of market towns within its 2300 square kilometre area. The ideal destination for those wishing to explore a more scenic part of the country.
If you are interested in travelling to the UK, you should know that the Australian dollar is worth just 0.56 British pounds at the moment, making the UK  a pretty pricey location on this list. It might be worth checking out CANSTAR's travel money cards for the UK.
Compare Travel Money Cards for UK
France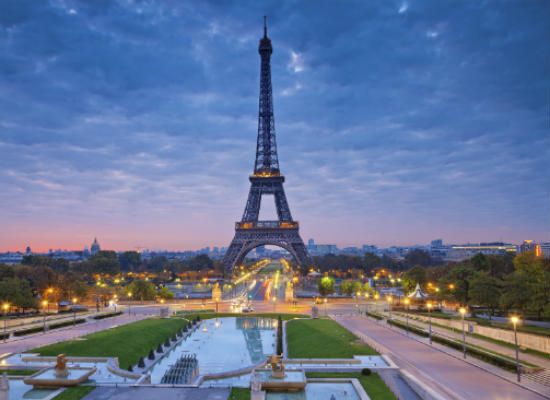 France is a powerhouse of Europe, with a population of 66 million and a GDP of 2.6 trillion. It is known for its cultural and historical relevance, and contains some of the world's most well-known tourist attractions.
There is so much to do in France that a list of 5 doesn't do it justice, but these 5 in particular are a must see:
The Eiffel Tower. One of the man-made wonders of the world, the Eiffel Tower attracts more visitors than any other tourist attraction in the world. The top offers stunning views, and is a must-see for anyone going to France.
The Louvre and the Champs Elysées shopping district. The Louvre is the world's largest museum, and hosts some of the most famous pieces of art every made, including the Mona Lisa. The Champs Elysées is a perfectly straight district from the Louvre through to the Arche de Triomphe, and contains almost anything you could ever hope to buy while shopping.
The rest of Paris! There is so much to do in Paris that this list isn't enough to mention them all. Explore all the hidden laneways, fancy restaurants, museums and countless other attractions that could easily take up weeks of your time.
The D-day landing sites and the Normandy memorial. A more humbling experience, the site of the D-day landings is stretched across 50km and 5 beaches on France's West coast, while the memorial site allows you to walk amongst the thousands of graves of those who lost their lives that day.
Mont-Saint Michel. This is an abbey perched on a rocky islet in the midst of vast sandbanks between Normandy and Britain. This former strategic fortification is only accessible during low-tides, as the tides around it can reach as high as 14 meters. It truly is a unique structure, and is definitely the time.
AS it stands, 1 Australian dollar is worth 0.67 euros; not as expensive as England, but will still take a bite out of your budget if you aren't careful. CANSTAR's travel money cards for France could prove useful for getting the most out of your Australian dollars.
Case study: Love the idea of a romantic weekend in Paris but want to avoid the tacky tourist traps?  Head south to Frances third largest city Lyon where you'll find 2000 years of history on this river born city.  The style of the buildings and streets is very similar to Paris, but with only half a million residents and far less tourists, it's much easier to relax or explore with ease.  Beautiful historic buildings, great food, and no crowds or touristy gimmicks, it's the perfect place to absorb the French culture and lifestyle.  Also interesting fact, Lyon hosts Interpol's Headquarters.
Compare Travel Money Cards for France
New Zealand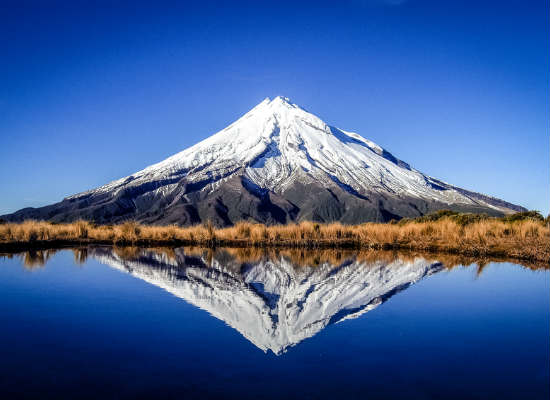 New Zealand is undoubtedly a popular destination for Australian travelers. According to travller.com.au, New Zealand is the number 1 most-visited destination by Aussie tourists as of 2015, despite being 7th in terms of Canstar searches (that may have something to do with our reciprocal health agreement).
New Zealand is a beautiful country and has a lot to make a potential trip worthwhile. Some great reasons to enjoy a New Zealand holiday are:
The locals are extremely friendly people, and the country has a fascinating Maori culture. These make it easy to get around on your own
New Zealand has some truly epic landscapes that give some wild views. They are so epic, that many of New Zealand's natural landscapes are used in the film industry. If you're a movie fan, you take a tour of scenery from The Lord of the Rings (Mount Doom is a real volcano), The Hobbit  (the green door!), and Avatar (blue people unfortunately not included)
Glacier trekking. Westland National Park is a heritage listed site, and contains the largest guided glacier in New Zealand, Fox glacier. Glacier hikes can range in difficulty, and offer brilliant views as well as insight into the history of the New Zealand landscape.
Extreme sports including bungee jumping, white water rafting, cave diving, skydiving and jet boating. These activities are abundant throughout New Zealand, and are great value for money if you're a bit of an adrenaline junkie!
Sharing a beach with penguins and seals. The south island is home to the world's smallest penguin, the little blue penguin, which comes ashore at night and are extremely cute. Other penguins and even seals are common across the south island, which makes a perfect viewing activity for animal lovers.
As well as these 5 things above, there are nowhere near as many poisonous snakes or spiders waiting to kill you in New Zealand, unlike in Australia! The value of the Australian currency to the New Zealand currency is almost exactly the same at the moment, but it might still be worth checking Canstar's travel money cards for New Zealand.
Compare Travel Money Cards for New Zealand
Fiji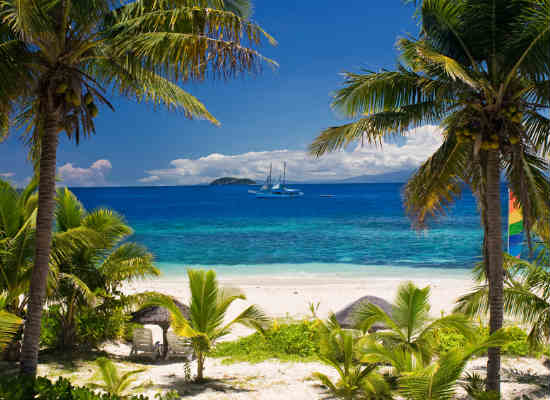 Fiji is an archipelago in the South Pacific consisting of more than 300 islands, and the bulk of its near 1 million population lives on the two major islands, Vitu Levu and Vanua Levu. It is not a wealthy country, but what it lacks in economic power it makes up for in terms of its natural beauty. When in Fiji, you might want to try some of the following 5 things:
Visit the Great Astrolabe reef. This spectacular reef is over 100 kilometers in length and is rated as one of the best diving locations in the world. It allows you to see vibrant marine life, huge drop-offs and expansive coral gardens.
Visit the Garden of the Sleeping Giant. This garden is named after the nearby mountain that looks like a sleeping giant. It covers 20 hectares, and contains 2,000 species of orchids, as well as walkways and picnic spots.
Check out the Fiji museum. This museum offers an insightful look into Fiji's history, both positive and not so positive. Is rated as a great learning experience by many.
Go for a walk in the Colo-i-Suva forest park. A relatively small 2.5 square kilometers of lush rainforest teeming with plant and bird life. It also has a 6.5 km walking trail, perfect for the nature lovers.
Just relax on the beach! Everyone associates Fiji with its beaches, and it doesn't disappoint in this regard. There are countless beaches and beach resorts in Fiji, as well as beachside bars that allow you to lie back and drink while watching the sun set over the ocean.
Fiji would make an ideal holiday for those looking for a quieter getaway, and at 1.55 Fijian dollars to the Australian dollar, it represents good value for money. Check Canstar's travel money cards for Fiji for more information.
Compare Travel Money Cards for Fiji
China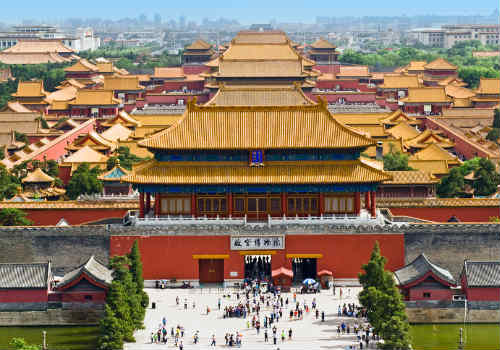 China is the world's most populous country, with a population of 1.3 billion people as of 2013. It also covers a huge amount of land, with a total area of 9,596,961 square kilometers – which can make travelling difficult when travelling. It is a cradle of civilization, with its history beginning with one of the earliest known ancient people. It has gone on to become a tourism powerhouse.
There is a lot to do in China, but 5 things in particular you might want to look at are:
The Great Wall of China. One of the architectural wonders of the world, the great wall is a single fortification that is over 21,000 km in total length. It was built in the 7th century to protect the Chinese empires from invasions by various nomadic groups to the north. A must see if you're planning to venture outside of Beijing.
The Forbidden City/Palace. Surrounded by a 52 meter moat, the Forbidden City is the largest palace complex in the world. Formerly the home of reclusive dynasties, the price of admission used to be your head. Thankfully now it's just ¥60 ($12)!
The Hong Kong skyline. The Hong Kong skyline was named the best skyline in the world by CNN in 2010, ahead of the famous New York, and lays claim to some of the tallest buildings in the world. It is best viewed at night, with the lights from the buildings illuminating the sky in all kinds of different colors. Seeing it during the day can be difficult due to the poor air quality.
The rich array of culture on offer. China has more than 4,000 years of history, and as a result it can offer enlightening foods, festivals, performances and all kinds of unique experiences, from calligraphy to kungfu.
The gorges in the countryside. The most famous gorge is the Three Gorges reservoir region along the Yangtze River, which is wide enough for ferries to pass through. This region also contains the massive Three Gorges Dam, which is the world's largest power station.
Overall, China makes for an enlightening experience for Aussie travelers, and represents good value for money, with one Australian dollar equaling nearly 5 Chinese Yuan. CANSTAR's travel money cards section on China can provide some options for travel.
Compare Travel Money Cards for China
Brazil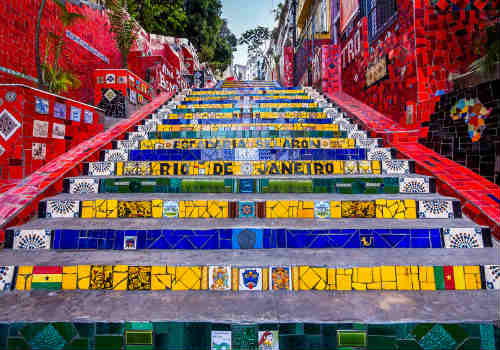 Brazil is the largest South American country, bordering all other South American countries except for Ecuador and Chile. It covers 47.3% of the continents land mass, which can make travelling a challenge for travelers. It has the 9th largest GDP in the world, and its largest export is coffee, which is great news for caffeine lovers!
Aside from the Olympics, these are 5 potential things you can do in Brazil:
See the sights in Rio de Janeiro. The most famous sight in Rio is of course the Cristo Redentor, a 38 meter high statue that towers over the city 710 meters above sea level. All 1145 tons of him are visible from nearly every part of the city, particularly at night.
You can go to Brazil's world famous beaches. The Copacabana beach is perhaps the best choice. Extending 4km across the front of Rio, this beach has different sections for all kinds of people; there is a gay and transvestite section, a section for people playing ball sports, a section for nudists and old people, and more!
The Olympics! Rio 2016 is coming up in August, so what better excuse to go there than to watch the world's best athletes compete against each other? Having hosted the FIFA world cup in 2014, Brazil is experienced in hosting international events, and the atmosphere throughout the tournament will be electric.
Visit the Iguassu Falls. Moving away from Rio, the Iguazú Falls lie in an expanse of national park between Brazil and Argentina, and is a chain of hundreds of different individual waterfalls across 3km. This area is teeming with unique flora and fauna.
Celebrate the nightlife. Nightlife and Brazil are synonymous with each other, and in the clubbing districts, any night that finishes before the sun comes up is considered a failure. The Brazilians are a passionate people, particularly when it comes to music and dancing.
The exchange rate at the moment is favorable, with 1 Australian dollar buying 2.45 Brazilian Real. It should be noted that some parts of Brazil can be dangerous, particularly at night, but for the most part is a vibrant and friendly place. CANSTAR's travel money cards section can be useful if you decide to use one when travelling.
Case study: If you're going to Brazil make sure you head to the Lapa (neighbourhood in Rio) on Friday – Sunday evening. The district becomes one big party, streets shut to traffic and local food and beveridge vendors come out. There is plenty of entertainment and dancing in the street – it's an incredible atmosphere that I loved. Not to mention, the Famous Lapa steps are there – 215 amazing steps – it's an ultimate example of interactive art.
Compare Travel Money Cards for Brazil