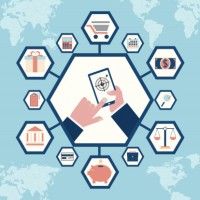 Each year Canstar analyse the online banking services offered by Australia?s financial institutions. Taking the coveted award for Best Online Banking Australia for the fifth year in a row is Commonwealth Bank.
One of Commonwealth Bank?s new features, introduced during the past twelve months, is "My Spend" – a netbank tool which enables customers to track their spending habits in great detail. Perhaps too much detail to be comfortable! Canstar caught up with Drew Unsworth, Commonwealth Bank?s General Manager Online Banking, for a Q & A on this handy new reporting system.
Q: MySpend is a fantastic online banking tool. What was the reason for creating it?
A: Customers had been asking for a way to better understand where all their money was going each month without the extra effort of manually categorising their own transactions or needing to leave NetBank. MySpend automatically categorises transactions, with the option to create your own categories, and provides a single view of spending across the past two years.
Q: An interesting feature is the ability to mark an item as tax-related. What are a few of your other favourite features?
A: I love being able to see the snapshot of my credit card spend and then adjusting it for month and financial year with just a click. It blows me away how much I spend each year.
Being able to rename a transaction to something that makes sense to you is my personal favourite. Sometimes the transaction description that appears on your statement is a bit obscure, so you can now edit it to something more suitable.
The ability to see your spend over multiple accounts is another great feature that customers have responded well to. Often you have bills coming out of one account and other payments made by credit card so this allows you have that complete view.
Q: The tool has been available for a number of months now. Can you share what some of the most popular personalised categories are?
A: Two themes that really come through from the personalised categories are travel and alcohol. All the popular overseas travel destinations are covered, with Europe, Bali and the US featuring heavily. Drinks are covered in a range of ways from the factual: ?Alcohol? to the more descriptive, such as: ?On The Lash?.
There were other interesting categories such as: ?Secret Girls business? along with ?ASIC? for those involved in financial services.
Click here for Canstar's 2014 Online Banking Award results.