The Entertainment Book as most people know it has changed. Now known as an Entertainment Membership, the program still offers 2-for-1 deals and discounts on a variety of purchases but as of today, it is all completely digital – you no longer get a physical book. The question is – how do the savings stack up?
The long leisurely summer lies ahead, and in the midst of it all is the festive season. If you're on the hunt for a good-value Christmas gift, or you just want to pocket savings of your own on dining out, sightseeing or everyday spending, an Entertainment Membership has the potential to tick all the boxes.
Entertainment Membership is the new digital form of what used to be The Entertainment Book. From today, Entertainment Membership will be totally digital and a physical book will no longer be available. It's a collection of 2-for-1 deals and discounts of up to 50% on a variety of purchases – and despite what the name may suggest, it's not just about entertainment.
The Entertainment Book website states that around 10,000 merchants are on board and discounts are available for dining, shopping, travel and attractions, as well as services like car washes, personal trainers and hairdressers.
A unique aspect of Entertainment Membership is that 20% of every sale goes to the non-profit organisation of your choice – be it your local school, community group or a registered charity.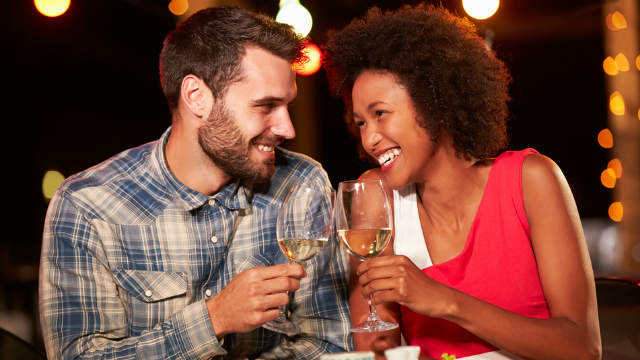 Is the Entertainment Book actually worth it?
According to the Entertainment Book website, as much as $20,000 worth of savings are up for grabs. And the savings can quickly stack up.
As a guide, we'll say hypothetical couple Bill and Sue take out a one-year membership for Sydney. In as little as one week, they could recoup their $69.99 membership fee (more on pricing later) through the savings provided. Of course you're only really saving if you're buying things you would have bought anyway.
To see how, let's assume that on Sunday the couple visits Sydney's Sea Life Aquarium, gaining one free admission (save: $46). That's followed by dinner at Vessel Dining & Bar with a complimentary main course (save: $30). Mid-week, the couple arranges for $50 worth of dry cleaning but they use their 35% discount to reduce that to $32.50 (save: $17.50). On Friday, Bill logs onto The Iconic website to buy a $50 pair of shorts, paying just $40 thanks to his 20% discount voucher (save: $10). On Saturday, Sue has a hair salon appointment that would normally cost $100 but with her 25% discount voucher she pays just $75 (save: $25).
Provider
Deal
Cost without vouchers
Cost with vouchers
Saving
Sea Life Aquarium Sydney
One free admission
$92*
$46
$46
Vessel Dining & Bar
One complimentary main course
$60
$30
$30
Regal Dry Cleaners
35% off total bill
$50
$32.50
$17.50
The Iconic
20% off
$50
$40
$10
Christiane's Hair
25% off
$100
$75
$25
Totals
$352
$223.50
$128.50

Source: entertainmentbook.com.au, sydneyaquarium.com.au/tickets and vesselsydney.com.au, 18 November 2019. *

Cost of entry at door.
As the table shows, in just seven days Bill and Sue could save $128.50 – almost double the cost of their annual membership. The downside is that they spent $223.50 to pocket the discounts.
This is where the catch lies. You need to spend to save, and that can be a problem if you're tempted to spend more than usual solely to score a discount.
To be fair, the savings can be applied to regular household purchases. A 5% discount on Woolworths Wish Cards, for example, could cut the cost of groceries you're already buying. The savings will vary according to the city you select, however, so it's important to check which discounts and outlets are available for your preferred city.
If you're wondering whether membership might be for you then here's a look at some of the things you need to know.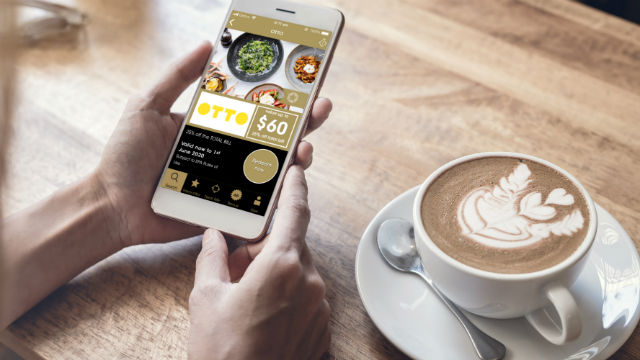 How does Entertainment Membership work?
You can redeem discount vouchers from your digital devices using the Entertainment Australia app.
The app has a number of useful functions. You can search for nearby businesses offering discounts or you can use the app to keep track of the savings you've received to date.
Entertainment Membership can be shared with family members in your household on up to two different devices, though only one device can actively redeem offers at any one time. To share membership, the new user will also need to download the app.
How much does it cost?
Membership is available at tiered rates. The cheapest option is a one-year single city membership for $69.99. This covers you for the relevant city that best matches your area, and you're not limited to state capitals. Membership is also available for selected regional cities such as Cairns (Qld), Geelong/Ballarat (Vic) and Newcastle (NSW).
The next tier is a multi-city membership. This lets you pocket savings across Australia, New Zealand and Bali at a cost of $119.99 for 12 months. Alternatively, you can buy a multi-city membership lasting two years at a cost of $235.99.
Some degree of mixing and matching is possible. If you want membership for, say, two Australian cities, a discount of up to $20 applies when you buy membership for a second city.
Where can I buy it?
Entertainment Membership can be purchased online from the website of your favourite non-profit organisation. You can choose from the Cancer Council, the RSPCA and the Red Cross, to name a few. The Entertainment Book website has a database of participating charities to select from, or it's possible to purchase membership direct from the Entertainment Book website. The cost is the same across each option.
The bottom line
Depending on your circumstances, an Entertainment Membership could offer the potential to save big dollars over the course of a year on a wide variety of purchases. And you might enjoy the feel-good factor of knowing you're supporting a worthy cause.
The trick is not to change your normal spending patterns just to take advantage of discounts. If you can manage this, Entertainment Membership can offer value for money, depending on your lifestyle and needs. As a Christmas gift, it's a present that can keep giving throughout the year – just be sure it's something the recipient will actually use.
---

About Nicola Field
Nicola Field is a personal finance writer with nearly two decades of industry experience. A former chartered accountant with a Master of Education degree, Nicola has contributed to several popular magazines including the Australian Women's Weekly, Money and Real Living. She has authored several best-selling family-focused finance books including Baby or Bust (Wiley) and Investing in Your Child's Future (Wiley).
Main image source: Atstock Productions