We may be spending less on going out, saving more by not buying our lunch at work and avoiding costs like public transport and Friday night after work drinks but our household bills aren't getting any cheaper. Here are five ways to save money during lockdown.
Staying indoors means we are using more energy, demanding more data and subscribing to more entertainment channels – be that music or movies.
Now is the perfect time to tackle your regular bills to make sure your plans are still suitable for your changing needs.
Even though some of our regular bills might seem small and insignificant on their own, collectively they can put an enormous amount of pressure on our budgets.
Here are five ways to save money during a coronavirus lockdown. If you're looking for more tips or a nudge to help you find ways to save even more then be sure to sign up for my free 8-week Money Makeover. The Money Makeover aims to inspire you to finally tackle all those things you might say you're going to do but often don't get around to.
1. Avoid energy bill shock
According to Canstar's Consumer Pulse report the average electricity bill is around $422 per quarter and the average gas bill is $258 per quarter. As we head into winter and with more people at home now all day and night you can probably expect to see your next quarterly bill higher than normal.
It's worth chatting to your family about them being more mindful of their energy usage. It's also important that you take some time to check if you are on the best possible plan, especially now that your usage patterns may have changed.
Tips: Look for some simple ways to cut costs around the home. For example think twice before using your clothes dryer. Depending on its energy efficiency star rating and size a clothes dryer could cost between $0.60 and $2.86 per cycle to run. And if you are using your air conditioner over winter be sure to set it to 19°C rather than say 22°C. This will ensure both you and your wallet will stay comfortable.
2. Revisit your kids' phone plans
If your child has a phone so you can keep track of them, they may not need one right now. Until these lockdowns are over you know where you kids will be every hour of the day so you may consider whether they even need their phone.
Of course if your kids use their phone to keep in contact with their friends or give you some breathing space then the decision might be a bit harder to make. A good compromise could be to consider switching their plan to a cheaper option. If they have access to Wi-Fi at home you may find that they don't need as much data at the moment.
Tips: Be sure to talk to your provider first about whether or not any fees apply to cancel your kids' plan and/or put it on hold. Also ask about whether or not they would keep their number. If you're in a contract then some providers may charge an early termination fee. If you have handset repayments then you will always have to pay the outstanding amount owing.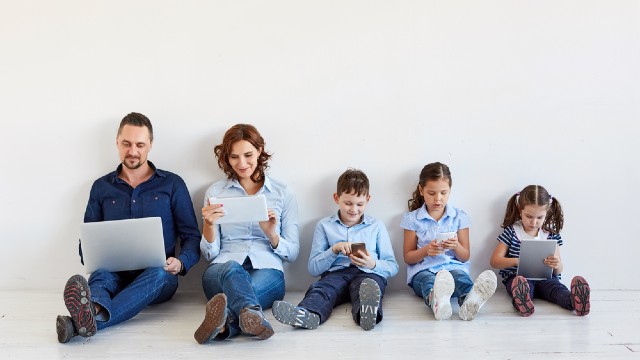 3. Check your internet plan
When it comes to your home internet the amount of data you have is important but so is the internet speed. Use this time to work out if your internet plan still suits your needs over lockdown. Many families would be generally okay with 500GB to 1000GB per month but with more and more of us now working and playing at home you may find your needs have changed and an unlimited option may be more appropriate.
Tip: Contact your provider to see what plans they have in place over this period as some providers are offering unlimited data at home for a certain period. For example Telstra is offering unlimited data at home for its personal and small business customers with home broadband plans (ADSL, NBN and cable) until 30 April.
4. Talk to your car insurer
When a car insurance company calculates your premium, one of the factors it considers is how much you'll be driving the car. The more you drive the greater the risk of you having an accident, so generally the higher the premium. Some car insurers tailor your premiums based on how often you drive your car. If yours is parked at home and rarely used it may pay to call your insurer and see what deal they can cut you. At the very least you should compare how your policy stacks up with others.
Tip: Don't forget that you'll have to notify your insurer when lockdown is over and you go back to work as you'll be driving more again.
5. Revise your budget and set up some buckets
As the coronavirus pandemic continues to evolve, many Aussies will find themselves facing financial difficulties now or in the months to come. Some may see a considerable drop in income, others may have lost their incomes completely. Use this time to put together a special budget to help you stay afloat over this six- to eight-month period.
Include any stimulus payments you may be eligible for.
Consider any hardship relief measures that you can apply for such as a repayment pause on your loans or other special arrangements for household bills. Contact your lenders or utilities providers ASAP and put payment plans in place. If you don't and you miss a payment it could affect your credit report.
Reserve your cash flow by using any credit card or loyalty cards points you have accumulated to purchase non-essential items. Another way to preserve your cash is to tick to just minimum repayments on your credit cards or loans for now.
Tip: When we get through this pandemic vow to yourself to set up an emergency fund. Even if it's just a couple of thousand dollars you'll thank yourself for doing so.
Main image source: Michael Leslie (Shutterstock)
---
Canstar's Editor-at-Large, Effie Zahos, has more than two decades of experience helping Aussies make the most of their money. Prior to joining Canstar, Effie was the editor of Money Magazine, having helped establish it in 1999. She is an author and one of Australia's leading personal finance commentators, appearing regularly on TV and radio.
---
Thanks for visiting Canstar, Australia's biggest financial comparison site*
As with all our content, Canstar's Coronavirus coverage will always be free for our readers.