"Mother love is the fuel that enables a normal human being to do the impossible." – Marion C Garretty
Mums – there's no one else like them. Whether she's our biological mum, our step-mum or foster mum, or even the aunt or friend who stepped in big time – she's the one who puts a band-aid on your scrapes, teaches you how to read or mends the holes in your clothes…
But at Christmas time, it can be hard to find the perfect gift for Mum that expresses the love and gratitude you feel for all she's done for you. Forget about dressing gowns, chocolates and flowers – if you're stuck for gift ideas for Mum this year, here are our hot tips for Christmas 2017:
Pricey gifts for Mum
For the active mum, a fitness tracker is a great gift if you can afford it. Good options include the Fitbit Charge 2 Activity Tracker ($177 from Harvey Norman), the affordable Moov Now with its ultra-long battery life ($149 from Target), or the Samsung Gear Fit2 Pro ($279 from Kogan). Check out Canstar Blue for a guide to fitness tracker features.
Customise the wording on a beautiful necklace for the mum who needs a reminder that she is loved and special ($95 from HardToFind.), or look for something unique by Australian jewellery designers, such as Simone Walsh.
For the mum who uses her phone all day long, Smart Clutch is a purse that charges your phone ($60 from Yellow Octopus).

Source: www.yellowoctopus.com.au
For a mum with young kids, the personalised Mummy & Her Little Helper apron set is an adorable gift ($66 with free shipping within Australia from HardToFind.).
Finally, for the mum who loves her chocolate, it's hard to pass up the Christmas Survival Kit Gift Set ($70 from San Churro).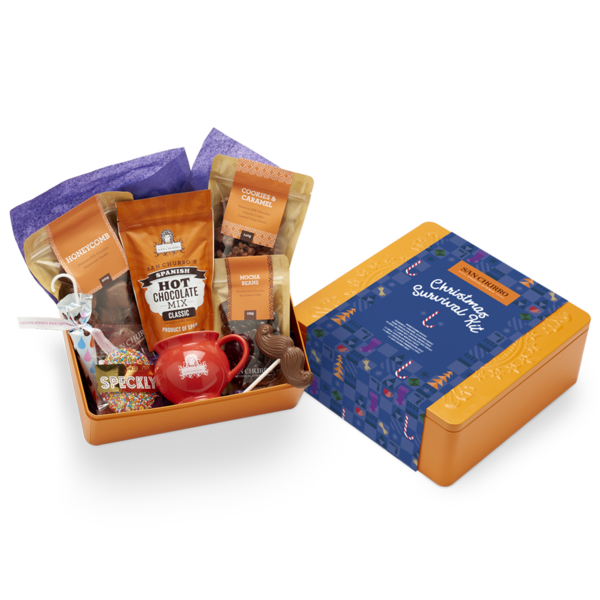 Source: www.shop.sanchurro.com
Affordable gifts for Mum
A more affordable option for the active mum is a yoga mat like this one from PowerTube ($40 from Rebel Sport), or kettlebells as the ultimate cross training weight ($20 from Big W).
For mums who love to laugh, choose a mug from theMugHermit such as one that says, "I love how we don't even need to say out loud that I'm your favourite child." ($12 from Etsy).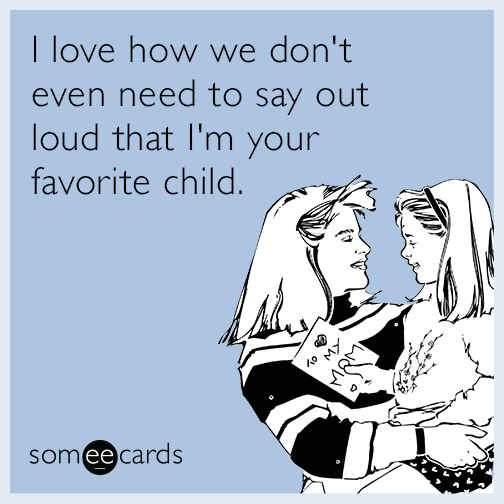 Source: www.someecards.com
What about great reads for Mum's Christmas holidays? A popular coffee-table hit is Sir David Attenborough's gripping Adventures of a Young Naturalist: Sir David Attenborough's Zoo Quest Expeditions ($30 at Book Depository). Other ideas include the explosive true story from Jelena Dokic, Unbreakable ($12.99 on Kindle at Amazon) and an empowering book for mums recovering from battles such as breast cancer, grief, and more, Warrior Chicks by Holly Wagner ($18 from Koorong).
What about for the mum who has everything? She can't have had every experience under the sun! Try giving her a stand-up paddle board lesson (from $22.50 for 1 hour from Red Balloon) or something similar in your area.
For the cat-loving mum, try these personalised "Best Cat Mum" socks ($36 with free shipping within Australia from HardToFind.).
Homemade gifts for Mum
Like the idea of giving something unique but don't have the cash? Make your own gifts, like the purse below by sewing together two long zippers or a bunch of shorter zippers. If you stick a portable power charger inside, it will be your own version of the smartphone charging purse! (Just check the zippers you use are up to scratch if the power charger heats up a bit).
Source: Guidecentral English
Every mum deserves a well-earned break. Make her a homemade bath bomb or moisturiser with ingredients you can get at the supermarket. For example, a scented milk bath just uses powdered milk, the essential oil of your choice, baking soda, cornstarch, and Epsom salts, mixed together in a mason jar (see the tutorial at My Frugal Adventures).
Mums with newborns will probably just thank you for watching the baby for a few hours so they can catch up on some beauty sleep (priceless). Give her a few "babysitting vouchers" she can redeem when she needs to.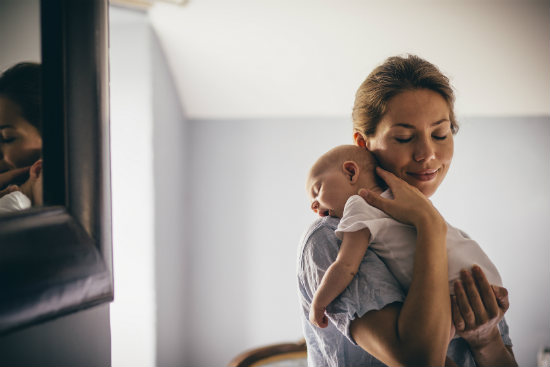 World-changing gifts for Mum
If Mum already has everything she needs and doesn't want more "stuff" to fill her home, you can still give her a gift that changes the lives of mums around the world.
One great option is the Useful Gifts catalogue by TEAR Australia – all the gifts are designed to fight poverty by giving mums a way to support their families. Options include a vegetable garden ($10), small business start-up ($60) or the "build-a-village" kit ($60).
You can also check out Compassion Australia. Their Christmas catalogue includes mosquito nets to protect families in other countries from malaria ($15) and kid goats to give the family milk for an income source ($45).
Finally, the Oxfam Unwrapped catalogue brings a humorous take to changing the world – like the card that reads "Whatever floats your goat".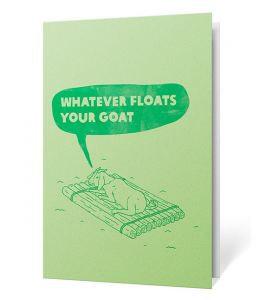 Source: www.unwrapped.oxfam.org.au
How to pay for Christmas gifts for Mum
When you're buying Christmas gifts for Mum, don't rack up a credit card debt and spend the rest of the New Year regretting your Christmas debt hangover. Use your everyday transaction account so you know exactly what your budget is, how much is left in your account for your usual weekly expenses, and so that you know you're not paying interest on your gift purchases.
Don't already have an outstanding value transaction account with your bank of choice?