Ever wanted to take control of your super? If yes, it's important to know that with control comes responsibility. Here are eight issues to consider.
There's something about do-it-yourself that Australians love, and more than 1.1 million of us take a DIY approach to our retirement savings with a self-managed super fund (SMSF).
The costs involved have traditionally been seen as one of the disadvantages of running an SMSF but recent research, commissioned by the SMSF Association, revealed that it may be cheaper than many people think (more on this later).
The cost isn't the only consideration though. SMSFs face strict rules and managing your super calls for an investment of your time. On average, SMSF trustees spend more than 100 hours a year looking after their super, according to research by ASIC. SMSFs are also a very long term commitment that will span your working life plus a retirement that could last two, maybe three, decades.
One of the questions you may want to ask yourself is whether you can outperform your existing super fund?
We've put together eight issues to consider before starting an SMSF.
1. The more money you have in your fund the more cost-effective it is likely to be
SMSFs come with set-up costs and ongoing annual fees, and there's always been some debate about whether it's cheaper to use an SMSF or a professional fund overseen by the Australian Prudential Regulation Authority (APRA).
As a guide to the costs, a recent report commissioned by the SMSF Association found SMSFs can face annual compliance costs ranging from $1,189 to $2,738, plus administrative fees of between $1,514 and $3,359 annually.
To put this in perspective, the fees on industry super funds can range from $442 to $7,055 annually – slightly more for retail funds.
The same study found SMSFs need to have at least $200,000 in investments to be cost-competitive with APRA funds. It's not until you have super savings of $500,000-plus that an SMSF is likely to work out cheaper than either an industry or retail fund.
There are a few catches here. The more you outsource the responsibilities associated with running an SMSF, the higher the costs will be.
In addition, the SMSF Association's report didn't take into account the costs of directly held investments like, say, brokerage on shares or the various expenses of a rental property. Yet your choice of investments can make a big difference to your SMSF's annual expenses. Among SMSFs that own a rental property for example, the annual costs can be five times higher than those funds that steer clear of real estate.
2. There are limits to the number of members your SMSF can have
At present, SMSFs are limited to four members. This is set to change. Laws are being pushed through parliament that will allow SMSFs to have up to six members. That's a plus for families who want to combine their super. It can also make an SMSF more cost-efficient as expenses are spread over a larger pool of assets.
That said, it can pay to be picky about who joins your fund. The more members, the harder it can be to reach consensus on issues around how the fund invests. And if a divorce or family breakdown occurs, winding up an SMSF can be messy, time consuming and expensive.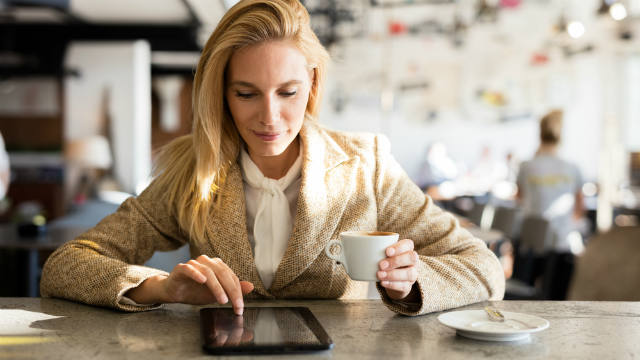 3. You need to be prepared to follow the rules
For many Australians, the number one drawcard of an SMSF is the ability to take control of their super. The reality is that SMSFs may offer less flexibility than you think.
SMSFs are regulated by the Tax Office, and the tax man keeps a close eye on whether your fund is meeting the 'sole purpose test' – operating with the single objective of providing retirement benefits for members.
It may sound simple but the SMSF environment is awash with rules, some of which can seem quirky. Fund assets must be kept entirely separate from members' personal assets – so no hanging artworks owned by your SMSF in your home.
If your SMSF borrows to buy an investment property, you can't complete renovations that change the character of the place. And it's a big no-no for your SMSF to buy investments that provide members with a benefit before retirement such as a holiday home.
Even innocent mistakes can land you in hot water with the Tax Office, so if you have your heart set on an SMSF it can help to have your accountant on speed dial.
4. An SMSF isn't an early leave pass to access super
When you have an SMSF it's relatively easy to dip into the fund early, and this may be an irresistible temptation if you find yourself strapped for cash. But it's a move that can cost you dearly. In addition to a range of penalties, your SMSF's 'complying' status can be withdrawn, meaning your super loses all those sweet tax savings. The odds of getting caught are high as SMSFs need to be independently audited each year, and any illegal early withdrawals have to be reported to the Tax Office.
5. You may be able to borrow to invest in property
On one hand, this can work out well if you're a business owner and you'd like to own your commercial premises through an SMSF. If your SMSF invests in a residential property, it has to be leased at 'arm's length'. In other words, no mates rates for friends and family hoping to rent the place.
The flipside is that a single property is unlikely to give your SMSF a diversified portfolio. In particular, if your DIY fund owns only one rental property – and it's the main asset – the rental yields may not be enough to support you in retirement.
6. The buck stops with you
When you're a member of an SMSF, you're also a trustee of the fund. This makes each member responsible for running the SMSF and ensuring it complies with all the relevant rules and regulations including tax laws.
Breaking the rules can see the members facing serious penalties. Breach the sole purpose test for instance, and the trustees (that's you) could personally face civil and criminal penalties.
You may feel confident about staying on top of your SMSF's legal requirements today. But what about when you're in your 70s, 80s or even 90s and hoping for a restful retirement? Who will manage your super if you fall ill?
Sure, some or all of the administrative and investment functions of your SMSF can be outsourced to various legal, accounting and financial advice professionals. But this won't let you off the hook. Ultimate responsibility for an SMSF always lies with the trustees.
7. SMSFs don't benefit from government protection
SMSFs are not protected by government financial assistance, and if something goes wrong with an investment, you're generally on your own. Legal options may be available under Corporations Law however there are no guarantees that you'll be compensated for any losses.
This downside was driven home for SMSFs in 2009 when investment manager, Trio Capital, collapsed taking $176 million of investors' money with it. Members of APRA super funds that had invested in Trio were compensated by the federal government. Members of SMSFs were left out of pocket.
Bear in mind, dud investments aren't always easy to pick.
8. You need to take into account your insurance needs
Switching to an SMSF may mean losing any life cover you have with a professionally managed fund. Despite this, money watchdog ASIC found one in five people setting up an SMSF don't consider their insurance needs. It's something to think about especially if you have a family or significant debts.
The bottom line is that SMSFs can offer plenty of advantages. It's not an auto-pilot option though, and it will demand your time and effort. Think through what's involved, make sure you're committed to managing your own retirement fund, and have a decent chat with your accountant to be sure you know exactly what you're signing up for.
Cover image source: sweettoiletpaper (Shutterstock)
---
About Nicola Field
Nicola Field is a personal finance writer with nearly two decades of industry experience. A former chartered accountant with a Master of Education degree, Nicola has contributed to several popular magazines including the Australian Women's Weekly, Money and Real Living. She has authored several best-selling family-focused finance books including Baby or Bust (Wiley) and Investing in Your Child's Future (Wiley).