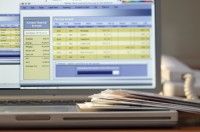 This was a recent question on my News Corp Gen Y column: how often should you review your bank accounts? The answer is that you should review them each year, to take advantage of deals on offer.
That may seem quite often, particularly if we?re talking about transaction accounts, but the fact is that despite our currently-low interest rate, bank accounts are surprisingly competitive. Financial institutions know that your transaction and savings accounts are two of the easiest financial products to switch – certainly much easier than switching your home or personal loans, or insurances. Some institutions go all out to win your "easy" business in the hope that you will then become a customer for life.
Before you go out and get a new account though, it?s important to understand how you use your existing one. Do you need branch access? Do you frequently use ATM machines? Is everything done online? How much do you keep in your account at any one time, and how many transactions do you make each month? Once you have worked all that out, you?ll know what you need from an account.
Some things to look for include:
No/low monthly fees. There are plenty of fee-free banks accounts out there – currently on our database there are 16 transaction accounts on its database that have no monthly account-keeping fees or fees for electronic transactions.
Access to plenty of free ATMs. Obviously the ?Big 4? banks have ATMs galore, but so do many of the smaller institutions via agreements with other banks as well as third-party ATM providers. ATM fees can be more than $2 a pop, so free access is important.
A good interest rate. Interest isn?t important on a transaction account, but it certainly is on a savings account and despite our currently-low official cash rate, there?s more than a one percent difference between the highest and lowest interest rates on offer across most term deposits and at-call savings accounts.
Other bonuses. There are sometimes discounts and rewards points on offer as well. As an example, the Bankwest Rewards Transaction account offers rewards points on both the balance held and on spending, and the ING DIRECT Orange Everyday account offers 2% cash back on Visa payWave purchases under $100 in Australia (both subject to conditions).
Make it a yearly habit to review your accounts – you could surprised by how much you could save.