Payday loans are in the media headlines this week for all the right reasons, because they are a debt trap for a growing number of consumers. Reforms called for by the Stop The Debt Trap Alliance include the introduction of a cap on aggregate repayments to 10% of household disposable income, stronger anti-avoidance provisions on credit laws and clamping down on unsolicited offers of finance.
Canstar supports calls for tougher reforms to better protect consumers from exploitation, and we also take the view that broader measures are needed.
To coincide with the call for reforms, the alliance released a new report yesterday that found payday lenders in Australia will drive 15% of borrowers into a debt trap which could result in bankruptcy. It also found the gross amount of payday loans undertaken in Australia will reach a staggering 1.7 billion by the end of 2019.
Despite payday lending borrowers paying fees of up to 20% of the loan amount on approval and a 4% monthly fee plus high interest rates, the growth of the sector suggests that some borrowers clearly feel they have no other finance options.
As a community, we have to find better ways to support those who find themselves trapped.
Debt from a commercial lender is not a viable solution for some. There are not-for-profit groups working hard to lift people out of financial crisis, but their reach can be limited by resourcing.
Herein lies the rub. Charities like the No Interest Loan Scheme are not currently resourced to deal with the magnitude of the problem. Banks aren't filling the gap and would find themselves in breach of responsible lending regulation if they tried.
The Government has shown readiness to step in to provide first home buyers with financial support, yet here we see a segment that needs help even more urgently. So while the reforms are desperately needed, the broader objective has to be to protect our most vulnerable Australians from finding themselves in the position to rely on emergency loans from payday lenders in the first place.
---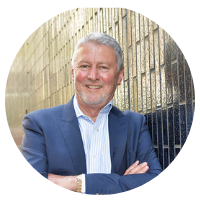 Steve is the Group Executive of Financial Services at Canstar. He has decades of experience in the finance sector and is passionate about helping consumers make informed decisions with their personal finances.