The unthinkable happens and you are never able to work again: would you expect an insurance policy supposedly designed to safeguard against that exact scenario to pay out? A new report suggests policy holders – including the 12 million workers who pay for total and permanent disability (TPD) insurance as part of their super – may want to check. But the industry has hit back, saying the report used out-of-date data and doesn't reflect recent reforms.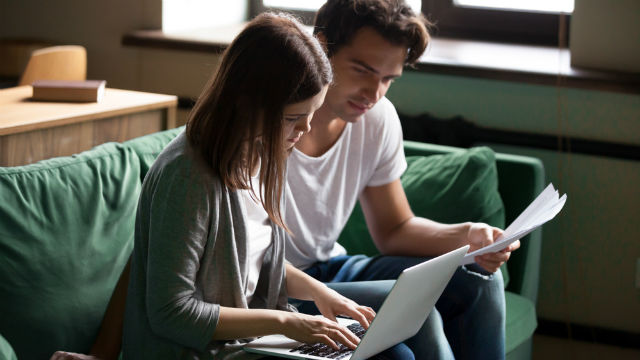 The Australian Securities and Investment Commission (ASIC) has branded some TPD policies as "junk", after the regulator collected data from seven insurers on 35,000 TPD claims made in 2016-17.
ASIC's report concluded that many consumers faced "difficult lodgement processes, poor communication practices, multiple requests for medical assessments, and excessive delays" from insurers during the claim assessment process, which made it hard for people in need to get financial help when they needed it most.
This contributed to up to one in eight claims being dropped before being paid out, the report stated. ASIC also estimated that almost half a million workers were stuck with a "very narrow TPD policy definition" – called ADL (activities of daily living) cover – which only paid out in "the most catastrophic circumstances". The report also lambasted the sector for failing to consistently record and adequately analyse consumer experiences with claims.
However, industry representative body the Financial Services Council (FSC) slammed ASIC's report, saying it was based on outdated data that did not reflect "significant positive reforms the industry had initiated"' in recent years. FSC CEO Sally Loane said the industry had introduced the Life Insurance Code of Practice since the period ASIC's report looked at, as well as a "world-class" claims data project.
What is total and permanent disability cover?
TPD insurance is designed to pay you a lump sum if you become totally and permanently disabled. The definition of total and permanent disability varies between insurance companies. It can mean that you are disabled to the extent that you will probably be unable to work again in your occupation, or in any job. When you join a new superannuation fund, typically you will receive TPD insurance cover automatically (along with "death cover", also called life insurance) and start paying fees for that cover, although you can contact your super fund to cancel this default cover if you wish. TPD is also available from various insurance providers as a stand-alone product.
ASIC recommends that anyone considering taking out TPD should "ask lots of questions so you know exactly what you're getting", adding that it is a good idea to read the product disclosure statement carefully.
What did the 2019 ASIC report into total and permanent disability insurance find?
ASIC's Report 633 – Holes in the safety net: A review of TPD insurance claims included these findings:
Some insurers' claims processes are so difficult that people are quitting rather than waiting for a payout: Claims handling practices create "frictions" that contribute to consumers withdrawing claims, the report states. It said withdrawn claims are an important indicator of potential consumer harm and that insurers did not have sufficient understanding nor adequate data about them to effectively manage the risk of consumer harm.
Who gets paid out varies widely and is unfair to some customers: The report states that different factors, "such as the TPD definition, the consumer's age and the underlying TPD condition, have significantly different likelihoods of a claim being declined—unfairly affecting some consumers". It found TPD declined claim rates varied significantly between individual insurers and that some insurers had "higher than predicted declined rates" for claims with certain characteristics, with mental illness-related claims having the highest overall decline rate of 16.9%.
Activities of Daily Living policies may not be worth it: The investigation found that three out of five claims assessed under the 'activities of daily living' (ADL) test are declined. The report said some consumers are automatically funnelled into low-value ADL cover which may not be worth paying for, and that the ADL test is unsuitable for a range of common illnesses and injuries, including mental illness and musculoskeletal disorders.
What is 'Activities of Daily Living' (ADL) cover in TPD policies?
ASIC Commissioner Sean Hughes was particularly critical of ADL cover, which requires the person making a claim to prove they can't perform a certain amount of daily living tasks. The investigation found that consumers who didn't meet certain employment conditions – usually part-time or casual workers or those who'd been working in what the insurer deemed was a "high risk" job – were "funnelled" into this type of cover and may not be aware that they don't have the more comprehensive cover other types of employees receive.
"Alarmingly, we found that three TPD claims a day are assessed under the restrictive 'activities of daily living' definition, which has a concerningly high decline rate," he said. "People that hold this type of automatic cover through superannuation are typically paying the same premium – for what is essentially junk insurance – as people who can access less restrictive definitions under general TPD cover."
The ASIC report said the findings "support the need for removal of overly restrictive terms and for greater standardisation of key terms across different policies".
The report said "restrictive terms" could mean people making a claim against one of these policies would have to prove:
an inability to perform two (or three) activities of daily living (such as showering and feeding yourself), activities of daily working, or everyday working activities (such as sitting at a desk);
an inability to perform normal home duties (for consumers who do not undertake paid work but engage in home-related activities); and/or
permanent loss of the use of specified body parts (for consumers who are unable to satisfy any of the other definitions).
Some policies also include "permanent loss of cognitive abilities" as part of the definition of total and permanent disability.
Non-ADL TPD cover typically sets the claims benchmark at whether or not someone with an illness or injury can do their job – or any other job – rather than assessing non-work capabilities, although the benchmark differs between insurers.
Some of the most vulnerable claimants – people with mental health claims – were five times more likely to have their claims rejected under ADL policies, the report found. Musculoskeletal claims, which included such disorders as rheumatoid arthritis, were also around five times more likely to be declined than they were under non-ADL TPD insurance policies.
How can I tell if I have ADL cover?
Typically, a customer would have to contact their superannuation fund, or insurance provider, to find out what type of TPD cover applies in their policy. If in doubt, it might be a good idea to obtain expert financial advice. ASIC advice on the issue states that details of your cover could also appear on your superannuation statement, although it may be necessary to call or write to your fund to ask for specifics. Your insurer or super fund should also have a "product disclosure statement" available for you to read, which should clearly set out what you are covered for and how the claims process works.
If your TPD is with a superannuation fund, ASIC recommends checking:
what type of insurance cover you have
how much cover you have
how much you are paying for the cover
how your super fund is calculating your insurance premiums, and if they are based on any assumptions about you. "For example, if your super fund has classified you as a smoker or blue collar worker, and these risk characteristics aren't relevant to you, you could be paying more for your insurance than you need to," ASIC advises. "You may need to call your super fund to check how you've been classified as your annual statement may not provide this detail."
However, ASIC also acknowledges that the industry is changing when it comes to ADL cover.
"We are aware that one insurer has removed ADL cover from some TPD policies offered within superannuation," the report states. "This is a step in the right direction."
Ms Loane said the FSC's new data collection project "tells a very different story" to the ASIC report. She said ADL tests only applied in a "tiny proportion" of TPD claims.
"KPMG on behalf of the FSC collect TPD claims data every six months and we know this data collection initiative is unsurpassed anywhere else in the world, both for its granularity and timeliness," Ms Loane said.
"Data to the end of 2018 shows 88% of TPD claims are paid in the first instance and higher at 91% for mental health TPD claims. This includes claims against all definitions, including activities of daily living (ADLs), an initiative from the international medical community.
"FSC data for 2018 assessed a total of 11,427 TPD claims, of which 11,008 were assessed against an occupational definition, and only 419 or 3.6% were assessed using either a non-occupational or ADL definition."
She said APRA data for 2018 showed life insurers "paid out more than $2.2 billion in TPD claims to 14,772 Australians who are not expected to be able to work ever again – providing an average lump sum of more than $148,000".
She said the new Life Insurance Code of Practice (the Code) now provides "additional consumer protections".
"Since the introduction of the Code, data from the Life Code Compliance Committee shows 92% of all lump sum claims in the year to 30 June 2018 were paid out promptly within the Code timeframes," she said.
---
Thanks for visiting Canstar, Australia's biggest financial comparison site*