Industry hub Australian FinTech has launched the nation's first online jobs platform for the financial technology sector.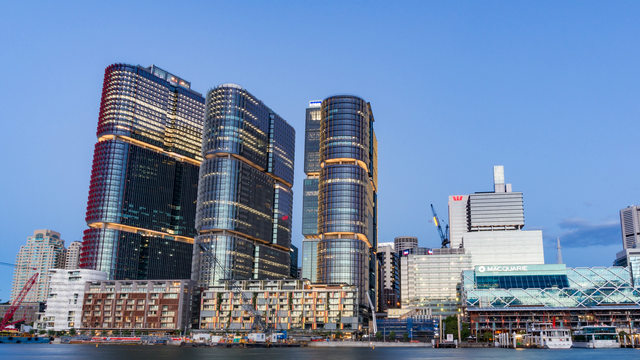 The new Australian FinTech Jobs website was launched on Tuesday, with the aim of further fostering the growth of Australia's blossoming fintech industry.
Australian FinTech, a website which helps companies, incubators and investors to showcase their services, says its new service is Australia's only dedicated platform for fintech companies and recruiters to showcase relevant industry opportunities.
"When people think of fintech in relation to employment, they might initially think of just 'finance' or just 'technology' jobs but it's much bigger and broader than that," said Australian FinTech founder and CEO Cameron Dart.
"In addition to the obvious finance and tech roles, there's multiple subsectors of those industries, as well as typical roles for any business like marketing, legal and compliance, accounting, HR, front office and back office opportunities."
Dart said Australian FinTech had identified a significant gap in the market for a dedicated fintech jobs site, with prospective employers and jobseekers finding it difficult to contact each other.
"These fintech leaders informed me that they were sick of their adverts getting lost on huge employment sites. On the flipside, others mentioned that 200 to 300 people would apply for one role, most of them completely unqualified."
The company decided to leverage its rapidly growing website traffic to not just list a directory of local fintech companies, but help firms connect with talented and interested followers.
"With the volume of quality readers on AustralianFinTech.com.au, we now have a targeted audience for fintech employers and recruitment companies to promote to," Founder and CTO Rob James said.
Dart continued: "For this type of niche industry, we believe – and market research has told us – that a dedicated platform is much better than a 'scatter gun' approach like larger employment websites."
The Australian Fintech Jobs service is yet another addition to Australia's burgeoning fintech startup scene.
A report released by Ernst & Young in June found that Australia ranks fifth in the world for fintech adoption, with the rate having more than doubled since 2015.
Australia is becoming a centre for fintech development in both the private and public sectors, with ASIC this year launching its Innovation Hub – an online information service for new fintech businesses – and a new cooperation framework with the Japan Financial Services Agency (JFSA).