When a family member or close friend passes away, it can be very difficult emotionally. At such a time, logistics and administration tasks can put additional pressure on loved ones. Having an effective and well-thought-out estate plan can provide some certainty during this major life event. It may also offset the risk of conflict between loved ones about money and finances in the future.
In this estate planning guide, we cover:
What is estate planning?
People often think estate planning is having a will, but it is really much more than that.
Estate planning is about planning for what you want to happen to your assets and affairs when you pass away. It is also about having a back-up plan for who takes charge of your affairs if you lose capacity and can't make sound decisions.
According to the Australian Securities and Investments Commission (ASIC), nearly 50% of Australians do not have a valid will, and for those that do, most do not have a comprehensive estate plan. An estate plan can include documents such as:
You must be aged 18 or older and be considered mentally competent for an estate plan to be considered valid.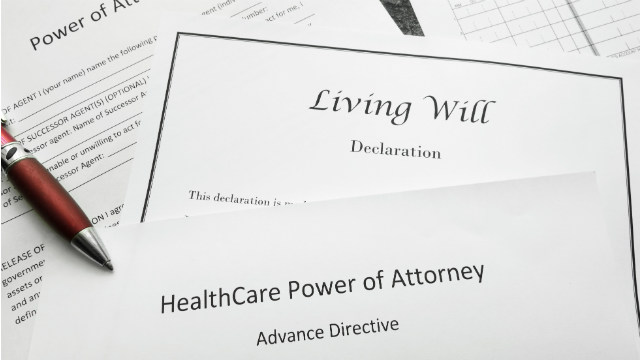 Many people may consider creating a will, but the other elements of estate planning are also important and worthwhile. Here's why:
Superannuation and death benefit nominations
Your super fund will determine who should receive your super money and they can only pay it to eligible beneficiaries, according to superannuation law. It is important to have a death benefit nomination (DBN) in place with your super fund to make sure the money can pass to the right person or people.
Keep in mind that there are lots of types of DBNs with different implications, and not all super funds offer all types. Nominations can be binding or non-binding, and may also expire. According to the Australian Government, types include a binding death benefit nomination, reversionary beneficiary, non-binding death benefit nomination and non-lapsing binding death benefit nomination.
There may also be opportunities to manage or avoid death taxes that often apply to superannuation money, which you can discuss with a financial adviser.
If you are not sure about your DBN, or don't have one yet, it is a good idea to speak with your super fund or financial adviser to find out more details.
Testamentary trusts
Testamentary trusts (TTs) can be created by your will and may be beneficial for some people as they can provide better control over who manages the inherited money. This could, for example, include beneficiaries who may be unable to responsibly manage their inheritance due to age, disability or spending habits.
TTs may also provide a level of protection from legal action against beneficiaries, typically in the event of divorce or bankruptcy. They can also provide beneficiaries with the ability to better manage their tax as they can allow trust income to be distributed to minors at adult marginal tax rates (the income of a child under 18 years old is sometimes taxed at a higher rate than an adult).
Life insurance
Life insurance is an area that I find is often forgotten as part of an estate plan. However, it is clearly important as the insurance proceeds need to be dealt with upon death. Life insurance may be held either inside or outside superannuation and it is important to specifically set out how life insurance proceeds are to be paid to beneficiaries.
Powers of attorney and power of guardianship
Wills and most estate documents do not come into force until you pass away. So, what happens if you lose capacity and are unable to make decisions, but are still alive? In these situations, you would need a power of attorney (POA).
There are different types of POA and it is a very important role to consider, as the person you nominate would effectively 'step into your shoes' and be able to make the decisions you would have normally made.
A power of guardianship is also a legal document by which you authorise a person to make personal and lifestyle decisions for you.
It is a good idea to consider discussing this topic with a lawyer, so you understand why and in what circumstances you may wish to nominate someone as your power of attorney or power of guardianship.
Advance care directive
An advance care directive is sometimes referred to as a living will. It is a written record outlining your preferences for your future care along with your beliefs, values and goals. The directive appoints a substitute decision-maker for your future care, when you can no longer make decisions yourself.
You do not need a lawyer to make a valid advance care directive. Rather, as it is a document relating to care, your doctor can provide you with information and advice.
What else should I consider with estate planning?
It is important to understand that a will only deals with some assets: those that you 'personally own'. Anything that is not in your personal name only, will not be dealt with by your will. Some examples of assets that may be excluded from your will and included in your wider estate plan are:
1. Companies and trusts
If you are looking at passing on companies and trusts, keep in mind they are not necessarily handled by the will. There may need to be additional documentation to ensure the control of these structures and their assets is passed on according to your wishes.
2. Joint tenancy assets
Any assets from a joint tenancy (when two or more people own a property together) pass automatically to the other owner(s) when you pass away. Note that tenants in common (when two or more people co-own a property in defined shares) are handled differently and may be dealt with by your will. More information about joint tenancy and tenants in common is available from the Australian Tax Office (ATO) website.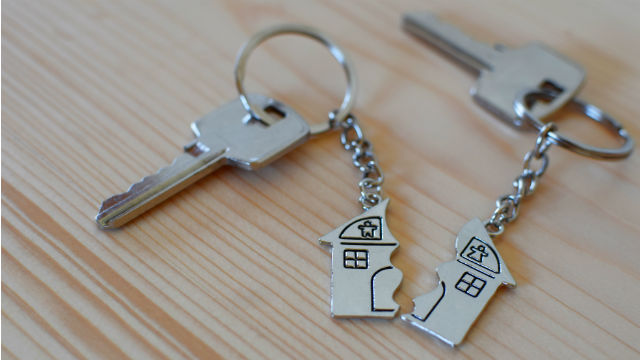 Another major consideration when developing your estate plan is to be aware of the impact that your inheritance may have on your beneficiaries. A couple of examples are as follows:
1. Beneficiaries receiving government benefits
If your chosen beneficiary or beneficiaries receive a government benefit, you may want to consider the impact your inheritance may have on these benefits when creating your estate plan. For example, a disabled child receiving government support may lose that support if they receive an inheritance. Therefore, there may be mechanisms to pass on that wealth in a way that may limit this impact, such as through a special disability trust.
2. Excluded beneficiaries
It is also important to remember that even though it is your money, you simply can't exclude beneficiaries from your estate if they may be considered to be entitled to something. For example, an estranged child may still have a claim to some form of inheritance. Leaving them out completely can be risky as it may open the door for them to make a claim and seek a higher amount.
What are the benefits and risks with estate planning?
There are many reasons for getting your estate planning right. These include:
Ensuring that your wealth is passed on to your intended beneficiaries, and not unintended beneficiaries (depending on your personal preferences)
Providing for the future needs of your beneficiaries
Minimising or avoiding death taxes
Protecting your beneficiaries' inheritance in the event of their divorce or bankruptcy (this may be at potential risk otherwise)
Protecting beneficiaries' inheritances from their own vulnerabilities, such as age, addictions, gambling and mental health issues. Inheritances may quickly disappear due to waste or mismanagement, for example, if not protected.
How can I start preparing an estate plan?
The best way to start preparing an estate plan is by having a clear understanding of your finances and values. By identifying what is really the most important to you, you can better understand what you would like to happen when you are no longer around.
Questions that might help you to gain a better understanding of your financial situation include:
What are your assets and liabilities?
Who is the legal owner of them?
How much did the assets cost?
Questions that might help you think more about your goals and preferences for estate planning include:
Who would you like your assets to be transferred to long-term?
How much would you like to transfer to different people, such as friends and family, or donate to other causes, such as charities?
Who do you trust to take responsibility of carrying out your wishes as stated in your will?
If you have minor children, who do you trust to take care of them and who do you trust to manage their inheritances for their benefit (they can be different people)?
If you have a partner and family, you may also like to consult with them. Consider too if you have any existing estate documents, such as an old will, that could use updating.
The next steps may include seeking professional advice – whether for free (find out more about free financial counselling, and free legal advice) – or for a cost. Professionals you may like to speak with include a tax accountant, estate lawyer and financial adviser.
My tips on estate planning
In my opinion, having the right people involved can go a long way to making sure your estate plan is established properly. Your spouse or long-term partner, if you have one, may be an important person to involve. You may or may not feel like speaking to your beneficiaries about what they are inheriting, but taking this extra step can help you to better understand their unique personal situations, and inform your decision-making.
I recommend considering enlisting the help of an estate lawyer for specialist advice. Weigh up the potential issues that could arise with preparing a will yourself (using a will kit) with the upfront costs of speaking with a professional. You should also be aware that some lawyers may simply take your instructions and write it into a will. The best estate lawyers, meanwhile, will understand what you're trying to achieve and make sure you understand your options properly throughout the consultation process. A referral from a trusted adviser can be a great place to start.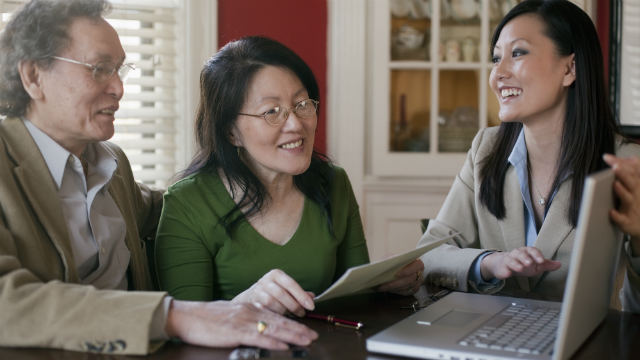 Your tax accountant, if you have one, may also be a useful person to speak to, bringing records relating to assets and advice about any tax implications if assets are sold when passed on to your beneficiaries.
Your financial adviser, if you have one, may also have important information relating to any superannuation, life insurance and investments that will be relevant to your estate plan. A really great financial adviser will have a comprehensive understanding of what you have and what you are trying to achieve.
If you are on a tight budget, there may also be ways you can access legal or financial advice for free, such as through using the Legal Aid agency in your state or territory, talking to a lawyer who may provide pro bono help to those who are disadvantaged, or accessing free financial counselling through the National Debt Helpline or Salvation Army.
There are many considerations involved in good estate planning, and it is worthwhile to ensure it is done properly. By working with a financial adviser, lawyer or accountant, you may be better placed to develop an estate plan that's both tax effective, and reflective of the specific outcomes you want.
About
Thabojan
Rasiah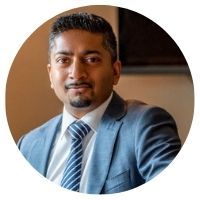 Thabojan Rasiah is a Certified Financial Planner and the founder of Rasiah Private Wealth Management. He entered the financial advice profession 21 years ago, and has been recognised as one of the Top 50 Advisers in Australia by Wealth Professional in 2012 and Financial Review's 2011 Smart Investor. He is a Platinum adviser on the Adviser Ratings site and is listed in the Top 10 Financial Planners in Melbourne. In 2017 and 2018 he was recognised as one of the 50 Most Influential Financial Advisers in Australia by Financial Standard. He appears on 3AW and ABC talk-back radio as a finance expert, contributes columns in The Age, Sydney Morning Herald and has written a monthly finance column for the national senior's newspaper, Fifty-Plus News. You can also find his commentary in the finance sections of The Herald Sun.
Main image source: Drazen Zigic (Shutterstock)