Powers of attorney are important documents that can be very useful for both private and commercial purposes. Depending on the state or territory that you are in, powers of attorney may be used for a number of different purposes.
What is a power of attorney?
A power of attorney is a legal document by which a person can appoint someone else (which could be one or more individual people or a company) to act on their behalf in certain circumstances. The person granting or making the power is called the "principal", and the person who they are appointing to act for them is called the "attorney".
The purposes for which you can appoint someone to act as your attorney vary between each state and territory.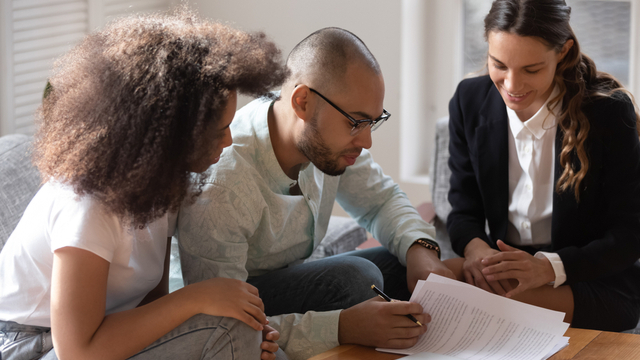 What are the different types of power of attorney?
Each state and territory of Australia has different types of power of attorney. This is because the laws governing powers of attorney are state or territory-based and so can vary between them.
For instance, in New South Wales, a power of attorney can only be granted in relation to financial matters. (For personal matters a different document is required – an Appointment of Enduring Guardian.) Financial matters could include things such as being able to operate bank accounts, paying bills, and buying and selling shares or real estate. Where dealing with real estate is concerned, the power needs to be registered with NSW Land Registry Services.
In Queensland, a power of attorney may relate to both financial and personal matters, including deciding where or with whom you live, whilst in Victoria there is also a power to appoint a medical treatment decision maker who has legal authority to make medical treatment decisions for you.
In most states and territories, there is also a very important distinction between two types of powers of attorney:
A General Power of Attorney, which only applies whilst you have the mental capacity to make your own decisions, and which automatically terminates if you lose mental capacity; and
An Enduring Power of Attorney, which continues to operate after the principal has lost mental capacity.
A general power of attorney is typically best-suited for short-term and specific purposes, such as if you are going overseas and need someone to look after your financial or business affairs whilst you are away, or to handle a "one-off" transaction.
An enduring power of attorney is normally for longer-term use, especially for estate planning purposes in case you lose mental capacity due to an unforeseen event such as a stroke or the onset of a mental illness such as dementia. A special witness is required to witness the signing of an enduring power of attorney by the principal.
Who can be appointed?
In New South Wales, where an attorney can only manage your financial affairs, any adult person who is not under a legal disability (such as bankruptcy) can be appointed with a power of attorney. An attorney can be a close relative (such as a spouse or adult child) or close friend.
In other states where an attorney can also be appointed to handle personal and medical decisions, there may be further restrictions. For instance, in Queensland your attorney cannot be your paid carer or healthcare provider, or a service provider for a residential service where you are resident (such as an aged care home).
How does a power of attorney work?
When you make an enduring power of attorney, you may specify any restrictions that apply to the power. For instance, you might specify that the power can only be used when you are overseas. Or you might leave the power unrestricted, which is advisable if the purpose is to have someone look after your affairs if you have lost mental capacity, since you do not know what it may be needed for.
If you appoint more than one person, you should also specify whether they are to act jointly or severally (that is, individually without having to agree with each other), or both jointly and severally. You can even specify that they are to act by majority rule.
You may also specify when the power starts to operate. For instance, for financial affairs it is often useful for the power to be able to be used once your attorney has signed the document, so that it can be relied upon if you are suddenly required to go overseas for a business trip, or to visit a sick relative.
To use the power of attorney, your attorney may need to present the original document or a certified copy. They may also have to produce some photo identification, such as a current Australian driver licence or passport. When using the power, your attorney would sign any relevant documents (such as a bank withdrawal slip, or a business contract) with words noting that they are signing on your behalf as your attorney.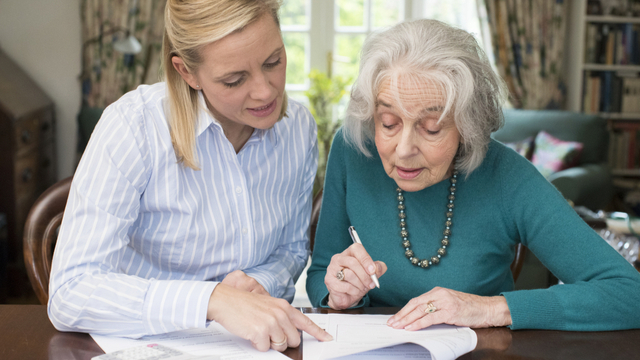 What are the benefits of appointing a power of attorney?
The main benefit of having an enduring power of attorney is that if the person making it loses mental capacity permanently (say due to dementia), there is someone of their choosing who can make financial and potentially personal decisions on their behalf. Otherwise, if no-one has been appointed, the person's assets are generally frozen and unable to be dealt with until someone approaches the relevant state or territory guardianship tribunal to have someone appointed as the person's financial manager. This can be an expensive and time-consuming process, at the end of which the person who is finally appointed may not necessarily be someone whom the incapacitated person would have wanted to be appointed as their manager. The tribunal may even end up appointing the Public Trustee, who might not act in accordance with the expectations of the person's family and may charge fees for their services.
Another significant benefit is where the principal has their own self-managed superannuation fund, of which they are a trustee or a director of the trustee company. If they lose mental capacity, or if they go overseas for an extended period of time (such as being seconded overseas for work), their fund may lose its complying fund status and become liable for significant taxation penalties, according to the Australian Taxation Office. If the person has made an enduring power of attorney, however, the attorney can step into their shoes and become the trustee or trustee director in their place, and thereby preserve the complying status of their fund and the associated taxation concessions.
Are there any complications or risks to consider?
For the principal, the most important risk relates to their choice of attorney. Whilst the attorney accepts the role subject to certain obligations and responsibilities, breach of which may give rise to legal penalties and the requirement to compensate the principal for any losses, in practice if an attorney steals all the principal's assets and leaves the country, or simply loses all the money through gambling, there may be no recourse for the principal to recover their losses. So it is crucial that the principal only appoints persons whom they absolutely trust.
Another risk is that the attorney inadvertently disposes of an asset that the principal was going to give to someone under their Will. To avoid this happening, the principal should tell the attorney if there are any assets they are planning to give as gifts under their Will.
Another potential complication is where the principal cannot find an appointee who is younger than they are (such as a single person who appoints their elderly parents as their attorney). There is little point in appointing someone who is more likely to lose mental capacity than the principal. If no one can be found, the last resort may be the Public Trustee.
How do I get a power of attorney?
You can download a form for a power of attorney from a government website such as the Public Trustee in your state or territory. However, you will usually not receive any advice and you could make a serious error in your choice of attorney or in choosing any options under the form. You may still need to seek the services of a prescribed person to witness your signature. In New South Wales this is usually a practising lawyer, whilst other states and territories may allow other witnesses such as medical practitioners or police officers.
However, as a general rule it is best to make a power of attorney at the same time as making or updating your Will with the help of a lawyer who specialises in estate planning, as both documents should work together to ensure your assets are correctly transferred to your intended beneficiaries in the event of your death or incapacity. The costs may vary from a few hundred dollars for very simple documents, to much more for situations involving extensive assets and liabilities, complex investment structures and blended families.
Thanks for visiting Canstar, Australia's biggest financial comparison site*
If you're comparing life insurance policies, the comparison table below displays some of the policies currently available on Canstar's database for a 30-39 year old non-smoking male working in a professional occupation. Please note the table is sorted by Star Rating (highest to lowest) followed by provider name (alphabetical) and features links direct to the providers' websites. Use Canstar's life insurance comparison selector to view a wider range of policies.
---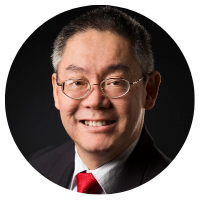 About Brian Hor
Brian Hor is Special Counsel, Superannuation & Estate Planning with Townsends Business & Corporate Lawyers. He is an author and trusted expert on helping people tax-effectively protect their assets and their families, and securely pass on their wealth to future generations.
Header Image Source: Lifetime Stock (Shutterstock)