The major parties in the Senate have agreed to extend the goods and services tax (GST) to overseas purchases of less than $1,000, but have pushed the implementation date for the change back by a year.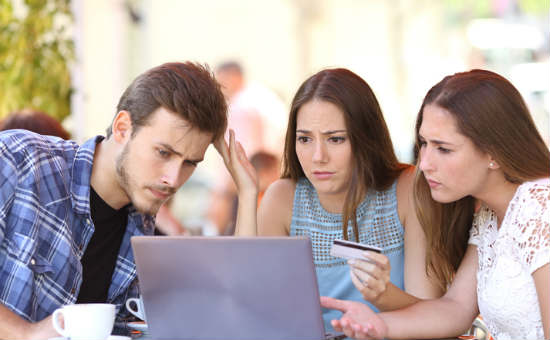 The measure, which Treasury forecasts will bring in $300 million in revenue over its first three years of operation, was to be in place from 1 July 2017, but the parties agreed to a 12-month delay in the Senate on Monday.
Labor Senator, Katy Gallagher, argued the initial start date was not capable of being met, and pushed for the introduction in 2018.
"It's just inconceivable that the arrangements are in place [for all the changes to be made] in the next 10 days," she said before the Senate this week.
"I don't think anyone is pretending to believe that that is actually the case."
Retailers welcome changes
Despite the implementation delay, the Australian Retailers Association (ARA) congratulated Parliament for passing the changes, saying the legislation will improve tax fairness for Australian retailers.
Russell Zimmerman, Executive Director of the ARA, said the change has been in the works since 2008, and that reducing the Low Value Threshold (LVT) will provide a level playing field for Australian retailers.
"The Australian retail industry received a big win, as this much-needed GST will significantly assist our local retailers when trading against our international counterparts," he said.
"This new legislation will create a fairer tax system for Australian retailers who are currently operating in a tough trading environment."
While the ARA said it is "extremely disappointed" at the 12-month delay in the implementation, it said it is still looking forward to Australian retailers finally being given a fair chance.
Sanitary items still labelled a 'luxury'
The Greens have proposed for the new revenue from the new measure to be used to remove the GST from sanitary products such as tampons, but the Coalition and Labor knocked the idea back.
"It is a sexist tax that applies only to women," Greens Senator Larissa Waters said in a recent statement.
"And when you look at the fact that condoms and lubricant are GST-free, and yet sanitary items are not GST-free, women are being taxed simply for being women."
Senator Waters said new costings by the Greens show that Australian states could axe the tampon tax and still be $185 million better off after the Government's proposed $300 million changes to the GST.
"Labor and the Coalition voted today to keep taxing women's biology. The tampon tax financially penalises women for simply existing," she said.
"I have written to the WA, NSW, NT, and Tasmanian governments asking them to join Queensland, Victoria, South Australia, and the Australian Capital Territory to support the removal of this tax.
"Revenue loss is no longer a credible excuse for refusing this amendment."