eBay has threatened to block Australian shoppers if the new 10% tax on foreign imports is imposed by government.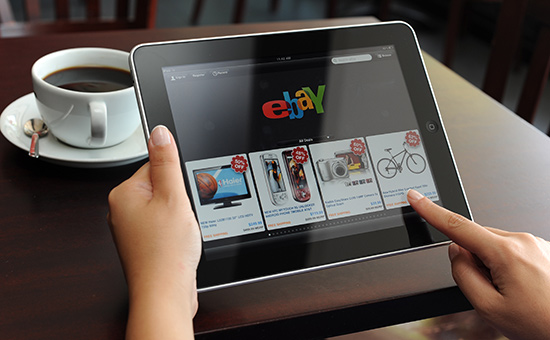 In a submission to a parliamentary committee on April 10, eBay Australia CEO Jooman Park slammed the laws as "complex, inconsistent and unworkable".
"Regrettably, the government's legislation may force eBay to prevent Australians from buying from foreign sellers," Park said.
"This appears to be the most likely outcome at present."
Treasury: "Level the playing field"
Treasurer Scott Morrison told Parliament in February that the tax would "level the playing field" to help Australian businesses who are unfairly disadvantaged by the current GST exemption.
He was backed by retail giants Harvey Norman and Premier Investments, who have been urging for the change.
The Just Group, owners of Just Jeans and Portmans, said they were struggling to compete with online retailers like eBay, Amazon, and ASOS.
The only exception to the new GST is if an online seller exports less than $75,000 worth of physical goods into Australia per year. But eBay exceeds the $75,000/year threshold as a whole.
eBay: "Fundamental misunderstanding of the marketplace"
eBay points out that the legislation "potentially deems eBay to be a 'seller' and an 'electronic distribution platform'", while it believes it is neither.
CEO Jooman Park suggested it is a "fundamental misunderstanding of the marketplace" to confuse eBay as a seller like Amazon who directly sells stock while eBay does not.
An online poll of 1,000 Australians found 59% did not support the Bill.
eBay said, "It's unreasonable because eBay does not own, hold, sell, or supply goods, rather it provides a marketplace for these transactions to occur."
Taxing sellers twice
Currently for goods above $1,000, the customs department charges GST when they enter Australia. But the government wants to also charge GST on goods valued under $1,000 when customers make a purchase.
This proposal could result in taxing sellers twice, Mr Park warned.
"Separate goods in one box would appear to attract both tax treatments," he pointed out.
Economists slam the tax
RMIT economists Sinclair Davidson and Chris Berg made a submission earlier this month describing the government's changes as absurd, arguing that they would "raise very little revenue and will be expensive and complex to administer".
"The elimination of the low-value threshold for the GST constitutes a new tax on inbound internet trade — that is, it will function as a tariff imposed on Australian consumers," they wrote.
"While masqueraded as a tax integrity measure, this tax is clearly intended to operate as a form of protectionism."