The great
Australian home loan
swap appears to have begun, with thousands of savvy customers finding a better deal, either from their bank or a new lender.
Canstar
has seen a spike in customers searching for home loans, and smaller financial institutions are reporting a boom in new loan enquiries, with one lender saying it had experienced a 10-fold increase in the number of people submitting applications.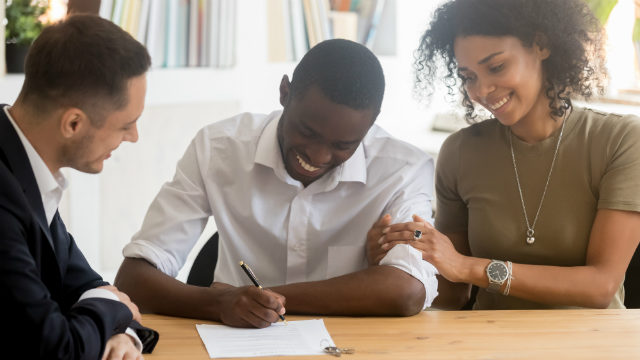 Customers are voting with their feet when it comes to securing lower home loan interest rates, new data has revealed.
The J.D. Power 2019 Australia Retail Banking Satisfaction Study found that 8% of customers in Australia have switched banks in the past 12 months. The top three reasons were found to be:
Interest rates not competitive (30%)
Poor service experience (23%)
High fees for products and services (20%)
Borrowers have shown they will act to get a better deal and service: Lenders report crowds of people are joining 'the great Australian home loan swap'. Data from the Australian Bureau of Statistics (ABS) also shows there was a spike in the number and value of refinanced home loans in the months following the first cash rate cut in June.
Canstar finance expert Effie Zahos said consumers have been more aware that there are better deals out there, which has boosted refinancing activity.
She said the banking royal commission, cash rate cuts and government pressure on mortgage pricing – particularly aimed at the big four banks – had all played a part in this.
"The rate cuts have certainly highlighted the issue that the best rates are coming from lenders who you may have never heard of," Ms Zahos said.
"We've had neobanks launch home loans and all these smaller lenders come out with some really competitive rates, so there's still wiggle room where people can get a better deal."
She said if consumers found they were not happy with their home loan interest rate, the easiest thing to do first would be to talk to your existing lender to see if you could get a better deal.
Australian Treasurer Josh Frydenberg last month urged homeowners to shop around, frustrated that some banks – particularly the big four of Westpac, ANZ, Commonwealth Bank and National Australia Bank – had not passed on the full benefits of the last three cash rate cuts by the Reserve Bank of Australia (RBA). Lenders use the cash rate as a guide when setting interest rates on various products such as home loans.
Canstar research shows that lenders on our database only passed on an average of 0.59% out of the full 0.75% cash rate cut that's occurred since June. For someone with a $400,000 loan and an average variable interest rate of 4.41%, this would likely have seen their rate cut to about 3.82%. However, Canstar's database shows that there are many loans currently available with rates below 3%.
Mr Frydenberg and other commentators urged borrowers to check their rates against the deals at other banks, by using comparison sites, and to call their bank to ask for a discount.
Smaller lenders record increase in home loan applications
Athena Home Loans co-founder Nathan Walsh said that in the week of the October rate cut, the company experienced a 10-fold increase in the number of people submitting applications.
Athena was singled out for praise by Mr Frydenberg, after the lender passed on the full 0.75% cash rate cut to its customers, slashing its home loan interest rates mere hours after each announcement. Mr Walsh said the company calculated that it had saved its customers collectively more than $23 million in loan repayments over the life of those loans.
He said since last month's cash rate cut, the company had received applications worth the equivalent of more than 2,300 homes (at the Australian median house price of $638,900).
"We have had an overwhelming customer response to the last three RBA cuts, with over $3.6 billion in application volume since June," he said. "Since the RBA's last rate cut on October 1, Athena has had its biggest volume of new customers, with more than $1.5 billion worth of applications."
Loans.com.au Managing Director Marie Mortimer told Canstar that there had been "a real spike in enquiry from refinancers" after each RBA cut.
"Most of our customers refinancing are usually doing so from a Big Four bank after realising they pay too much," Ms Mortimer said.
She said while people looking to swap lenders were saying a good rate was important, "borrowers also want a level of personal service, even when rates are low".
ING Head of Product – Banking, Julie-Anne Bosich, confirmed there had been an increase in the number of people interested in swapping lenders.
"They want a better deal, particularly in a declining interest rate environment, but they also need confidence in the brand so that they remain better off in the longer term," Ms Bosich said.
She said the people enquiring about switching were also looking for convenience, a good banking app and "no hidden fees".
The swap is not all about changing lenders, as there's evidence that some borrowers who, after comparing home loan interest rates, call their lender and ask for a better deal.
There are signs that the move is also working to save customers money: ANZ CEO Shayne Elliott was recently reported as saying the bank was "fielding more calls from customers exercising their right to bargain". Or, as ANZ group executive for retail and commercial Mark Hand said recently: "There is a lot less lazy money than there was before."
'Loyalty tax' a barrier to a better deal for some customers
Athena's Mr Walsh said he was hearing that borrowers were frustrated with the 'loyalty tax' some banks were charging – where existing customers at a particular bank often paid higher rates than new ones.
ING's Ms Bosich said some of the barriers to people investigating a better deal included loyalty to their bank.
"Some customers are satisfied with their lender and are confident they are getting good value over the longer term," she said. "For others, there is some inertia and reluctance to go through the process. Customers also need to be wary of refinancing costs, which need to be balanced against other savings."
Ms Mortimer said that people might also have the perception that it was difficult to change lenders.
"The overwhelming majority of our borrowers have reported that refinancing was easier than they expected," she said.
Competition heats up with new home loan players
And with new neobanks entering the scene, competition for business could become even more intense. Neobank 86 400 launched its home loan offering today via a selection of mortgage brokers, with rates as low as 2.88% (comparison rate 3.31%) and the promise of a quick application process via a newly designed smartphone app.
"We launched today with selected accredited mortgage brokers and the response has been fantastic," 86 400 CEO Robert Bell told Canstar. "We're excited to continue to grow our network of brokers and onboard homebuyers in the coming months."