First home buyers looking for more affordable opportunities in regional areas might be interested in new research from property market analysts who have identified 40 locations around Australia that are reportedly set to thrive.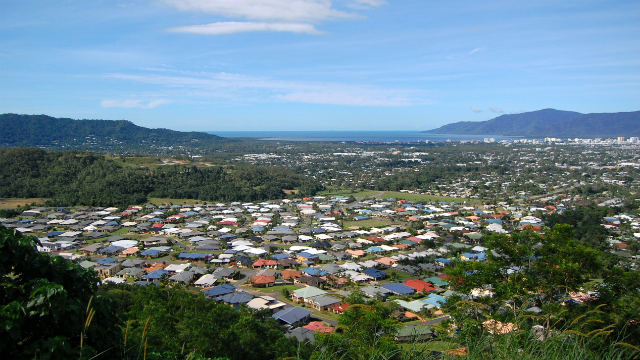 Market research and buyers' agency firm Propertyology analysed annual days-on-market and sales volume data for all 550 city councils across Australia, excluding the ACT.
According to Propertyology's Head of Property Market Research Simon Pressley, the data revealed 40 locations that are likely to experience price growth due to tightening markets.
Making the cut were locations that experienced significant falls in the average selling period over 2017 or demonstrated evidence of strong (or improving) sales volumes.
"There are locations in every state where buyer activity is increasing and properties are selling faster," Mr Pressley said.
"In some cases, this activity has already created price growth and in others it's only a matter of time."
The fastest selling area was found to be the city of Clarence in Tasmania, with an average selling period of 10 days, down 60% days-on-market compared to the same time last year.
To see whether your hometown made the list, see below.
NSW property markets to watch
Tightening markets in NSW
Location
Days-on-market (Dec 2017)
Annual change of days-on-market (% reduction)
Annual change of sales volumes
Bega Valley
83
17%
-3%
Cessnock
45
25%
14%
Griffith
37
37%
5%
Lake Macquarie
28
37%
2%
Maitland
34
38%
11%
Muswellbrook
88
0%
25%
Orange
56
23%
13%
Palerang
65
35%
-3%
Port Stephens
46
23%
-1%
Singleton
83
26%
30%
Source: Propertyology
VIC property markets to watch
Tightening markets in VIC
Location
Days-on-market (Dec 2017)
Annual change of days-on-market (% reduction)
Annual change of sales volumes
Ballarat
39
36%
12%
Cardinia
14
59%
11%
Frankston
18
40%
-4%
Hume
25
42%
-15%
Macedon Ranges
41
35%
10%
Shepparton
72
21%
10%
Wodonga
65
13%
13%
Source: Propertyology
QLD property markets to watch
Tightening markets in QLD
Location
Days-on-market (Dec 2017)
Annual change of days-on-market (% reduction)
Annual change of sales volumes
Cairns
56
19%
-3%
Fraser Coast
73
15%
0%
Gold Coast
35
31%
-10%
Mackay
58
16%
4%
Redland
38
37%
-10%
Source: Propertyology
TAS property markets to watch
Tightening markets in TAS
Location
Days-on-market (Dec 2017)
Annual change of days-on-market (% reduction)
Annual change of sales volumes
Brighton, TAS
24
47%
28%
Burnie, TAS
49
17%
7%
Clarence, TAS
10
60%
3%
Derwent Valley, TAS
49
39%
31%
Devonport, TAS
61
35%
11%
Glenorchy, TAS
13
48%
6%
Sorrell, TAS
35
49%
20%
Source: Propertyology
SA property markets to watch
Tightening markets in SA
Location
Days-on-market (Dec 2017)
Annual change of days-on-market (% reduction)
Annual change of sales volumes
Adelaide Hills
56
28%
-1%
Gawler
58
25%
4%
Marion
35
19%
7%
Prospect
36
36%
3%
Salisbury
41
45%
2%
West Torrens
35
22%
1%
Source: Propertyology
WA property markets to watch
Tightening markets in WA
Location
Days-on-market (Dec 2017)
Annual change of days-on-market (% reduction)
Annual change of sales volumes
Broome
64
15%
14%
Busselton
72
17%
8%
Karratha
46
40%
24%
Port Hedland
50
42%
56%
Source: Propertyology
NT property markets to watch
Tightening markets in NT
Location
Days-on-market (Dec 2017)
Annual change of days-on-market (% reduction)
Annual change of sales volumes
Alice Springs
57
49%
28%
Source: Propertyology