Depending on whether you're a glass-half-full or a glass-half-empty kind of buyer, property hunting is either a whole lot easier or a whole lot more work than it used to be.
Tools like online property reports offer easy access to an abundance of information to help prospective buyers make a more informed decision on a home they're eyeing up. But with that comes more facts and figures to wade through, some of which may not be as relevant or useful as they might seem. They can even be "quite dangerous" in some situations, according to a property expert Canstar spoke to.
What is a property report?
A property report is a document that provides a range of information about a specific property, such as its estimated value, sales history and details about the suburb. Property reports are often used by people who are considering buying a property, or by owners who are thinking about selling.
What information does a property report include?
The exact information in a property report is likely to vary depending on where you source it from, but in general you can expect to see sections such as:
Property details: The address, pictures of the property, a floorplan, the number of bedrooms and bathrooms etc.
Estimated value: The report will typically give an estimate for how much the property is valued at. This estimate may be shown as a value range with a low, middle and high estimate. The report may also show the level of confidence the estimate is based on, which is generally determined by how many similar homes have been sold in the area recently and how much data there is to go on.
Property history: Details of previous sales of the property, what it sold for and how many days it was on the market.
Information on similar properties: Details of other similar properties that are for sale or have been sold in the area recently, plus information on properties that are being rented nearby for those interested in renting or purchasing the property as an investment.
Suburb information: A property report may also give you broader information on the area, such as what schools are nearby, how many homes have been sold there recently and their median value, how many days properties spend on the market on average and how property values in the area have changed over time.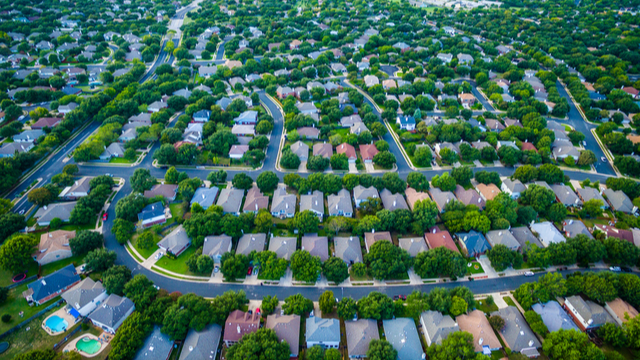 What are some of the potential benefits of property reports?
If you take the view that 'knowledge is power', then a property report could put you in a stronger position as a prospective buyer. For example, it could give you an idea if the seller's asking price tallies with what the data on the suburb indicates.
Property reports, while potentially taking a bit of time to analyse, could also be a time saver overall. They bring together and summarise a range of information that could take a while to gather yourself.
Other potential benefits are that property reports are widely available online and free to generate, in many cases.
What are the potential limitations of property reports?
Because many property reports are automatically generated – you just provide the address of the property and away you go – the information contained may not be entirely relevant to you or give you the full picture about a property.
For example, you may be specifically interested in an aspect of the property or suburb that a property report does not include. They're not a substitute for going to a property and inspecting it for yourself.
In addition, the value estimates are usually based on available suburb data and what similarly-sized properties have sold for recently. This method does not take into account factors such as the quality of the property, how recently it has been renovated and other factors that might have an impact on its value. The market may also have changed since the properties the estimate is based on were sold.
What other tools can buyers use when assessing a property?
Instead of or as well as accessing property reports, you could consider:
Researching the property and similar ones in the area using real estate websites
Hiring a buyer's agent to help you find and evaluate properties and areas to buy in
Working with an independent valuer to assess a property you plan to make an offer on
Using local council websites to access suburb information, such as any plans to develop transport or other infrastructure in the area.
A property expert's take on property reports
Canstar spoke to Katherine Skinner, Director of National Property Buyers for South Australia, who gave her view on how valuable property reports can be based on her experience advising buyers.
"Property reports can play a huge part for buyers," she explained. "But that can be quite dangerous in that the programmes that generate automated appraisals are only looking at the basics of a property, such as the number of bedrooms and what area it's in, and actually don't take into account a lot of the other features that might differentiate what that market value is."
Katherine explained that some parts of a property report can be of more useful than others, particularly the information that indicates the level of demand for property in an area.
"When you're generating a property report, have a look at how many sales there have been within the area or the demographics within the area," she said. "Average number of days for a property to be on the market is a big one too."
Beware of taking estimated values as 'gospel'
When it comes to aspects of a property report to look at with a more critical eye, Katherine said value estimates can be misleading at times.
"With the property estimates, whether it's for a purchase or a rental, you really need to look further into actual comparative sales, rather than the average the report is telling you based on how many bedrooms and bathrooms there are."
She said that inexperienced buyers in particular could mistakenly assume that they would be able to purchase a property at the lower end of its value estimate, when in fact the specifics of the property could mean its value is at the upper end of the range.
"Or it may not even be within that range," she warned. "It really comes down to those value-adding features. That includes the quality of the bathrooms and kitchen, whether the property has air conditioning, if it has been refreshed recently, if it has a pergola or how big the land size is.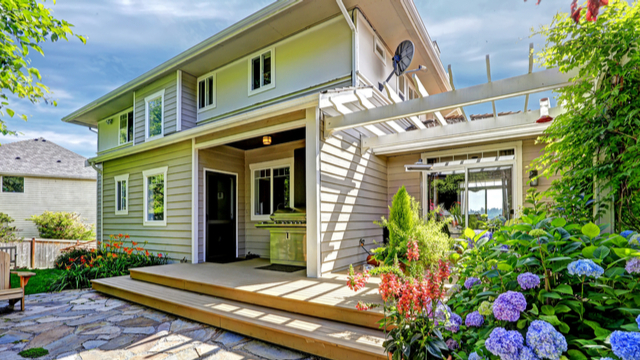 "What pocket of the area does the property fall in and is that a desirable pocket? Obviously there are markets within markets and one or two streets can make a huge difference in price," she said.
"There's nothing wrong with these reports, provided you're not relying on them as being gospel and that you're actually doing further research, not just relying on one source of online data."
Where can I get a free property report?
Many home lenders, property companies and mortgage brokers offer free online property reports. It's worth remembering, though, that companies sometimes use them as a tool to begin a relationship with potential customers, and may ask for your email address and phone number before providing the report.
One alternative is to go directly to the original source of the property data. For example, CoreLogic is one of the main providers of property data in Australia and offers reports direct to the public. However, it charges $40 for a single property report, at the time of writing.
The comparison tables below display some of the variable rate home loan products on Canstar's database with links to lenders' websites, for borrowers in NSW making principal and interest repayments on a loan of $350,000 with an 80% LVR. You can choose between the refinance, first home and investing tabs to view results most relevant to you. The results are sorted by 'current rate' (lowest to highest). Before committing to a particular home loan product, check upfront with your lender and read the applicable loan documentation to confirm whether the terms of the loan meet your needs and repayment capacity. Use Canstar's home loan selector to view a wider range of home loan products.
Lowest interest rates for refinance home loans
*Comparison rate based on loan amount of $150,000. Read the Comparison Rate Warning.
Lowest interest rates for first home loans
*Comparison rate based on loan amount of $150,000. Read the Comparison Rate Warning.
Lowest interest rates for investing home loans
*Comparison rate based on loan amount of $150,000. Read the Comparison Rate Warning.
---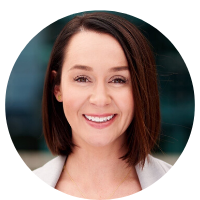 About Katherine Skinner Dip. Property Services (Agency Management), Registered Land Agent (REISA)
Katherine is a multi award-winning buyer's agent. Having started her career in property in Melbourne 15 years ago, she has since returned to her home town of Adelaide where she is now Director of National Property Buyers for South Australia.
Main Image Source: Andrey_Popov (Shutterstock)