Is it crazy to be opening up more branches at a time when a number of other banks around the country are shutting them down and removing ATMs in an increasingly cashless society?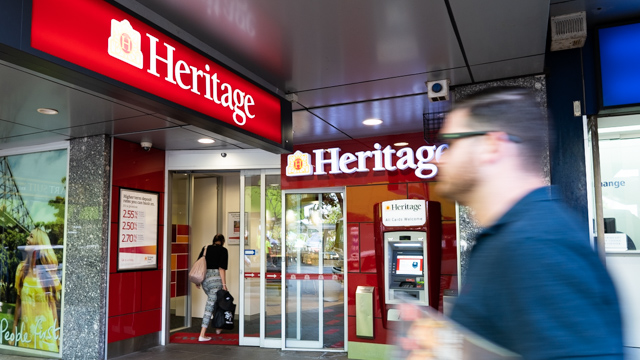 One 80-something Gold Coast resident – who recently renovated four properties and sold his own home – doesn't think so.
Tam Kerr opened an account at customer-owned institution Heritage Bank in March this year. He has already said goodbye to his old accounts with one of the big four, and is slowly wrapping up his business with the other "mainstream banks", as he calls them.
Mr Kerr said he preferred to visit member-owned bank branches, where he could speak to a person, face-to-face.
"It's almost like you've gone in for a wee cup of tea," he told Canstar.
"It's a personal touch, and the big banks have lost touch with that."
Mr Kerr said he liked that he was able to go into his local branch and have all his questions answered on the spot, rather than be told to call the head office, as had been his recent experience at a major bank branch.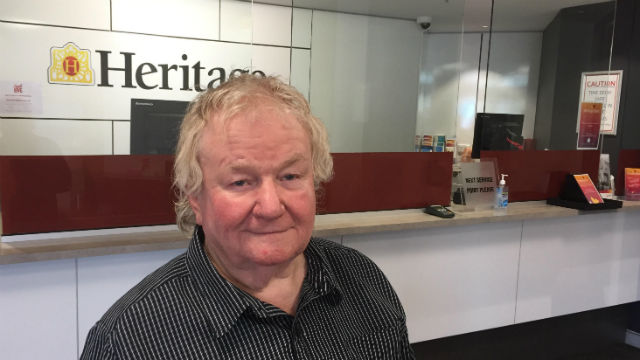 Westpac, NAB, ANZ and Suncorp have been just some of the banks to announce branch closures this year due to declining branch transactions, while several have also done away with ATMs.
One institution bucking this trend is Heritage Bank, which recently announced it would expand its branch network further than the near-60 it has in southern Queensland.
Heritage Bank CEO Peter Lock told Canstar the bank had long-term plans to open about 10 branches in Sydney – including two by the end of this year – and another 10 in Melbourne.
He said when people made big financial decisions – like buying a home – they wanted to sit down and talk to a real person, and that's where having a branch can be key.
"Suggestions that the demise of branches is imminent are an exaggeration," he said.
Mr Lock admitted the nature of branch activities was changing, as people became more comfortable with managing their everyday transactions through digital channels. However, he said digital-only banks did not give people a sense of reassurance.
"If you're purely digital, you can't have that personal face-to-face interaction when it's needed," he said.
He said Heritage Bank aims to be a digital bank with a physical presence, and to use its expanded branch network to build brand awareness.
Mr Kerr said he liked the approach because he avoided online banking and wouldn't consider joining up with a digital bank like ING or UBank, or a neobank such as Volt or Xinja, because he's "too old".
"I think that technology is galloping way ahead of a lot of the population," he said.
"Younger people – it's second nature to them."
Canstar finance expert Steve Mickenbecker said the group that feels solely dependent on a physical bank presence was a diminishing one.
But he said smaller banks had built a niche in the market by providing a personal level of branch service, especially when they're regionally based.
"The challenge for Heritage Bank's branches in Sydney and Melbourne will be getting their brand recognised for the level of service it can give and developing the same connection with its customers that it can in Toowoomba and other regional areas," Mr Mickenbecker said.
He said the big cities had competitive banking markets, and it hadn't worked for everybody who had tried to break in.
"At the end of the day, you can't just survive by providing great personalised service via branches, because you still need the overall proposition: a good online banking presence, good service online and a good product range that's well-priced."
Heritage Bank is based out of Toowoomba and currently has 59 branches across southern Queensland.