Rhinoplasty can permanently transform the appearance and function of your nose. If you're considering rhinoplasty, whether for aesthetic or medical reasons, how much is it likely to cost you?
Australians spend over $1 billion on cosmetic procedures each year. According to the Australasian College of Cosmetic Surgery, this means we surpass the US in terms of annual spend on cosmetic procedures per person. One common procedure is rhinoplasty, which can also be carried out for medical reasons.
What is rhinoplasty?
Rhinoplasty, commonly known as a 'nose job', is a surgical procedure that reshapes or repairs a patient's nose. As the Australian Society of Plastic Surgeons (ASPS) explains, rhinoplasty may be carried out to improve the appearance of the nose (cosmetic surgery) or to improve how it functions, for example to correct birth defects, breathing issues or repair damage (reconstructive surgery).
Rhinoplasties can be 'closed' or 'open'. According to rhinoplasty specialist Dr Shahidi, with a closed rhinoplasty, all the necessary incisions are made inside the nostrils. The healing and recovery time from a closed rhinoplasty is often quicker and in general there will be no visible external scarring following the surgery.
With an open rhinoplasty, a small incision is made across the tissue between the two nostrils (called the columella), giving the surgeon direct visibility and access to the nose. An open rhinoplasty leaves a small visible scar post-surgery, however, Dr Shahidi says this should fade over time.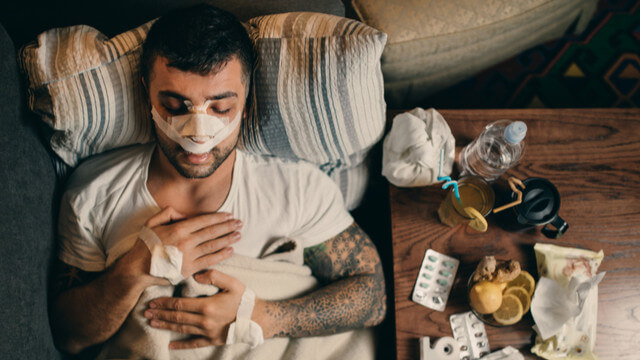 Where can I go to have a rhinoplasty carried out?
When choosing your surgeon, bear in mind the difference between plastic and cosmetic surgeons. According to Health Direct, plastic surgeons must complete an additional five years of specialist training after qualifying as a doctor. In comparison, any doctor can be a cosmetic surgeon without additional medical training.
If you're considering having cosmetic surgery overseas, be aware of the potential risks involved. While you may be able to receive cheaper treatment, the Australian Medical Association notes that medical tourism may expose you to lower quality surgical skills and practices that could lead to infection or disfigurement. According to Smartraveller, you will also be financially responsible for any costs that arise during or after treatment. These costs will not be covered by Medicare and are unlikely to be covered by travel insurance.
How much does rhinoplasty cost?
Rhinoplasty can cost anywhere between $8,000 and $20,000 in Australia, according to the Australasian Academy of Facial Plastic Surgery (AAFPS).
This figure includes $5,000 to $15,000 for surgeon's fees (depending on the exact procedure and the time that is required), approximately $1,250 for anaesthetist's fees, and about $1,500 for hospital costs. The AAFPS also notes you should factor in any after-care costs such as medication or bandages. You may also need to consider initial consultation fees, which can cost between $100 to $500 each according to cosmetic surgery website Costhetics, as well as any relevant medical tests.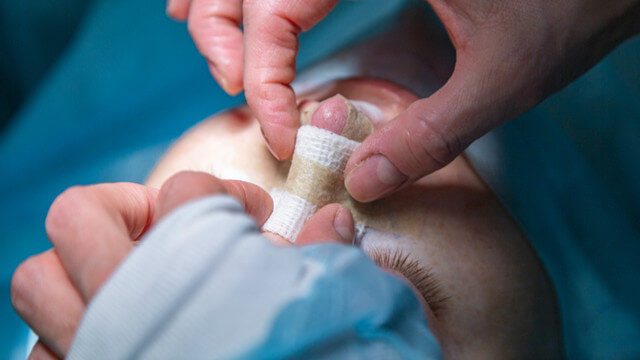 Does Medicare cover rhinoplasty?
You may be able to claim a Medicare rebate to help you cover the costs of your rhinoplasty, depending on why you are getting the surgery.
The Medicare Benefits Schedule (MBS) sets out all the medical services that are subsidised by the government. This includes rhinoplasties that are performed because of "significant acquired, congenital or developmental deformity". In other words, Medicare will only pay benefits for plastic surgery if it is determined to be medically necessary and not a purely cosmetic procedure.
If you meet the MBS criteria, Medicare will pay you a rebate, which will be a percentage of the listed MBS fee. But keep in mind that medical practitioners are free to set their own fees and these may be higher than the MBS fee.
Does private health insurance cover rhinoplasty?
Under the 2019 private health insurance reforms, Silver and Gold tier hospital policies must cover plastic and reconstructive surgery where it is medically necessary to investigate or treat physical deformity. This may include abnormalities resulting from illness or accident, or abnormalities present from birth, for example nasal deformities that cause breathing problems.
Check with your insurer upfront, as coverage – as well as the terms and conditions that apply to it – can differ depending on your insurer and policy.
Finance options for rhinoplasty
Beyond the potential funding options within the public and private health insurance systems, some lenders offer 'medical loans', which are personal loans designed to help you pay certain medical bills. If you are thinking about taking out a medical loan to help pay for a rhinoplasty, make sure you can afford to repay the loan within the specified time period and bear in mind the impact the repayments might have on your existing commitments as well as your credit score. It can also be a good idea to shop around and compare features such as interest rates, fees and charges.
Some surgical practices may also offer payment plans, which allow you to pay for the cost of the procedure over a period of time. Discuss payment options with your surgeon to see what is available to you and consider your options carefully before committing.
Main image source: Elnur (Shutterstock)