The World Health Organisation has declared that the novel coronavirus – now called COVID-19 – is now a pandemic. This comes as the virus continues to spread across the world. So what is a pandemic and what does it mean now coronavirus is declared to be one?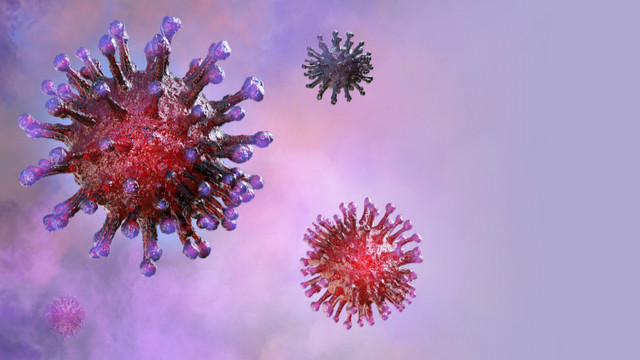 What is a pandemic?
A pandemic refers to the worldwide spread of a new disease, according to the World Health Organisation (WHO).
"Pandemic comes from the Greek word 'pandemos', which means everybody," Dr Michael Ryan, Executive Director of the WHO Health Emergencies Programme, told reporters at a WHO media briefing.
"Pandemos is a concept where there's a belief that the whole world's population will likely be exposed to this infection and potentially a proportion of them will fall sick."
A virus pandemic is when there is a new virus that spreads around the world, where most people are not immune, according to the WHO. While this doesn't necessarily mean the disease is severe, its severity is generally higher than seasonal cases of the virus because of the fact that there are so many people who are not immune.
Influenza is an example of a virus that can reach pandemic proportions. Past examples of flu pandemics include the Spanish flu, which broke out in 1918 and infected an estimated 500 million people around the world (almost one-third of the world's population at the time) and killed an estimated 20 million to 50 million people. More recently, there was the 2009 H1N1 influenza virus (commonly known as swine flu). This is estimated to have infected 11%-21% of the world's population at the time and killed an estimated 150,000 to 575,000 people.
However, COVID-19 is caused by a different virus than influenza. Its origin is the Novel 2019 Coronavirus, now called severe acute respiratory syndrome coronavirus 2, or SARS-CoV-2, according to Hopkins Medicine. There is a vaccine available that can help prevent or reduce the severity of influenza, but no vaccine is available to the public, at present, for COVID-19.
On 11 March, Dr Ryan changed the way WHO classifies the virus.
"WHO has been assessing this outbreak around the clock and we are deeply concerned both by the alarming levels of spread and severity, and by the alarming levels of inaction," he said. "We have therefore made the assessment that COVID-19 can be characterized as a pandemic. Pandemic is not a word to use lightly or carelessly. It is a word that, if misused, can cause unreasonable fear, or unjustified acceptance that the fight is over, leading to unnecessary suffering and death…
"We have rung the alarm bell loud and clear."
What is the difference between a pandemic and an epidemic?
An epidemic typically refers to an increase of a disease within just one geographic area, as opposed to a pandemic, which spreads across the whole world. According to the Centers for Disease Control and Prevention, an epidemic refers to "an increase, often sudden, in the number of cases of a disease above what is normally expected in that population in that area".
It's still a bit murky as to when an epidemic may be declared a pandemic. According to the WHO, the number of people who become infected during a pandemic can vary. Therefore, there isn't a set number of people that need to be infected or die before a disease will be declared a pandemic. For example, the 2003 SARS coronavirus was declared an epidemic, not a pandemic, although it affected 26 countries, infected about 8,000 people and killed 774.
At the time of writing, there were more than 125,000 people with confirmed coronavirus infections. Coronavirus has killed more than 4,600 people. Nearly 67,000 people who were infected are now recovered.
What does it mean if coronavirus is declared a pandemic?
Now that it has been declared a pandemic, it's likely that the focus will shift from containing the disease to mitigating it. However, Australia has already been treating it as a pandemic, so the WHO's declaration is not likely to change the government's approach to a large degree. Prime Minister Scott Morrison told reporters last week that "there is every indication that the world will soon enter a pandemic phase of the coronavirus", when he launched our emergency plan. The plan states that: "Australia is well prepared and has excellent health systems to deal with this virus."
According to the plan, the impact that a pandemic will have on Australia will depend on factors such as the "clinical severity and transmissibility" of the disease, as well as the capacity of the health system to cope with the increased demand.
Mr Morrison said that because Australia had already taken the view that the virus was likely to become a pandemic, we were ahead of the curve in efforts to curb its spread. The Federal Government announced yesterday that they were injecting $2.4 billion into the health system, to provide funds for measures such as "fever clinics", the ability to bulk bill video-call sessions with GPs, and a nation-wide advertising campaign to educate people about the virus. These funds are on top of economic stimulus measures.
Practically, University of Queensland virologist Ian Mackay has said this could mean public gatherings, such as sports events and concerts, could be postponed, while schools and childcare centres could be temporarily closed.
Associate Professor Mackay said these measures would all be designed "to keep people apart, making it harder for the virus to spread quickly. [These] decisions will differ between places, and may not even have to be made," he said.
Main image source: Angelina Bambina (Shutterstock)
Learn more about the impact of coronavirus: