The spread of coronavirus has rattled the international community, and here in Australia, you don't have to catch the bug to feel the impact.
The coronavirus has dominated news headlines since early 2020. Thankfully, the number of confirmed cases in Australia is relatively low – a far cry from the situation in China where more than 80,000 cases have been recorded.
First and foremost, coronavirus is a human crisis. It makes now the time for heightened hygiene and taking every precaution to safeguard yourself and your family. The latest advice from experts is that frequent handwashing is one of the best forms of defence. Australian government health authorities say surgical masks are only helpful in preventing people who already have the virus from spreading it to others.
Even so, if you experience flu-like symptoms such as fever, coughing, sore throat and fatigue, or shortness of breath, contact your doctor.
The pinch will be felt worldwide
In today's interconnected global economy, you don't have to contract coronavirus to experience the fallout. China is a major economic powerhouse with close ties to Australia, and chances are, many of us will indirectly experience some impact from the disease.
Here are seven ways Australians may be affected by coronavirus.
1. Interest rates could fall even further
As the world's second-largest economy (after the US), China is a leading trading nation, and the economic fallout from coronavirus threatens the global economy.
Much of China's economy has been in lockdown for several weeks to prevent the spread of the disease, and according to the World Economic Forum that's expected to slice 4.5% off China's first quarter economic output.
Any slowdown in China's economy will be felt here in Australia. China is our number one trading partner, accounting for one-quarter of our international trade according to the Trade and Investment at a Glance 2019 report. China buys around 25% of our coal exports, and is our leading source of tourists.
The Reserve Bank of Australia (RBA) has made it clear that it's prepared to cut the official cash rate even further, to prevent the economy faltering. On 3 March, the RBA cut the cash rate to a historic low of 0.50%. If the fallout from coronavirus means our economy hits a speed bump, we could see interest rates drop even lower.
2. Your super may take a hit
Given China's strength in the world economy, it's no surprise that sharemarkets have become spooked by the coronavirus – especially as it spreads further afield.
Late February saw media reports of $51 billion wiped off the Aussie sharemarket. However, it pays to put things in perspective.
The Australian Securities Exchange (ASX) is worth a total of $2 trillion, and the recent falls amount to a drop of 2.15%. Moreover, the 12-month market gains still add up to 11% as of 26 February.
Nonetheless, it's likely a good chunk of your super is invested in local and international shares. So your nest egg is likely to feel the pinch – in the short term at least. On the flipside, now could be the time to stock up on quality shares while prices are down.
3. That new iPhone could be harder to buy
If you're in the market for a new Apple product, you could be disappointed. Apple has announced that its worldwide supply of iPhones will be "constrained" in the immediate future.
It turns out that iPhone manufacture partner sites, which are located outside the Hubei province – the epicenter of coronavirus – have all reopened following an earlier lock-down. However, these facilities are ramping up more slowly than Apple had anticipated.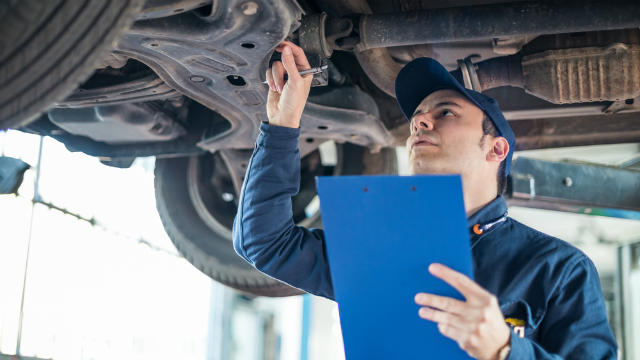 4. Car parts may become harder to source
There's never a good time to have a bingle in your car, but right now could prove especially ill-timed depending on the make of car you drive.
A number of global carmakers including Nissan and Hyundai have temporarily closed factories outside China because they can't get parts. That's likely to impact local suppliers, so check with your mechanic if you're planning to get your car repaired or serviced.
5. China-made products may be in short supply
China is a leading manufacturer, and its extended shutdown may leave some items in short supply.
Federal Treasurer Josh Frydenberg for instance noted that people in the building industry have expressed concern about their ability to get products in the event that the Chinese factories remain closed.
With so many of our everyday purchases imported from China, it's likely we could see shortages.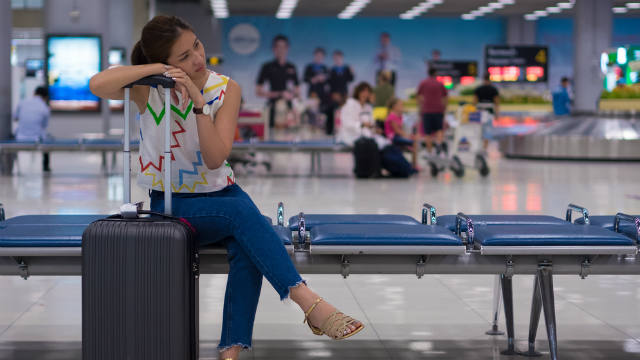 6. Your travel plans could be derailed
International travellers beware. This is one area where the situation is developing on an almost daily basis.
China comes with a DFAT warning of "Do not Travel". Even Hong Kong and Japan – both popular destinations for Aussies and highly developed economies – come with a DFAT warning to "Exercise a high degree of caution".
If you've already booked trips to these countries, check the fine print of your travel insurance. Heading off to risky destinations could invalidate your cover. This is especially the case if you know the risks – and DFAT has issued a warning, but you decide to go anyway.
Regardless of any DFAT warnings, some travel policies feature general exclusions for contagious diseases and pandemics. Bottom line: Contact your travel insurance provider to see where you stand.
7. Petrol prices may fall
China is the world's biggest oil importer, but the combination of a hit to China's manufacturing and a slowdown in global travel, has seen the first drop in global oil demand in a decade. That's impacting pump prices here in Australia.
According to the Australian Institute of Petroleum, the national average price of unleaded petrol fell by 0.6 cents to a 5-month low of $139.7 cents per litre in the first week of February.
The longer the crisis continues, the better value we could enjoy at the bowser.
What should you do?
Remember, the most important steps you can take are to maintain good hygiene to protect your health.
While no one can say exactly how things will pan out, the spread of the disease in China appears to be slowing. Some commentators are also suggesting that the warmer weather of the northern hemisphere spring will help to stop the virus in its tracks.
Chief Economist of AMP Capital Investors, Shane Oliver, is forecasting that the virus will reach a containment stage – and that Chinese, global and Australian growth will rebound in the June 2020 quarter, though he notes the risk of delay is significant.
Right now, we're in unchartered waters, and the message is clear: Be mindful of your health, think carefully about travel plans, and avoid panic selling your investments. The coronavirus genie may be out of the bottle but with a commonsense approach it doesn't have to ruin your financial health.
---
About Nicola Field
Nicola Field is a personal finance writer with nearly two decades of industry experience. A former chartered accountant with a Master of Education degree, Nicola has contributed to several popular magazines including the Australian Women's Weekly, Money and Real Living. She has authored several best-selling family-focused finance books including Baby or Bust (Wiley) and Investing in Your Child's Future (Wiley).
Main image source: Sean Locke Photography (Shutterstock)