Australians have been evacuated from the Chinese city of Wuhan, considered the epicentre of the coronavirus (COVID-19) outbreak. Does travel insurance provide cover for emergency evacuations and repatriation?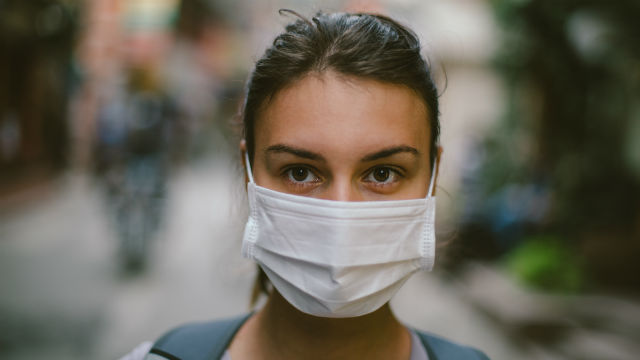 The government has performed an about-face on charging $1,000 to Australians evacuated from Wuhan, and analysis by Canstar shows emergency evacuations such as this would unlikely have been covered by most travel insurance policies.
The Morrison Government announced last Thursday it was in negotiations with the Chinese government to evacuate more than 600 Australians, who are registered with the Department of Foreign Affairs and Trade as currently being in Hubei Province (where the locked-down city of Wuhan is located), to Christmas Island.
Evacuees had previously told reporters that if they wished to board the government-chartered Qantas flight out of China, they would have to pay $1,000 and be compulsorily quarantined for up to 14 days at the Christmas Island immigration detention centre. After that, they would reportedly be dropped off in Perth.
The government has since backed down on this initial plan and will now foot the bill to cover the majority of the cost of the flight from China, but reports last week suggested travellers would still have to pay their own way home from Perth once their quarantine period ends. Qantas has now confirmed it would bear the costs of flying Australians back to their home cities.
Those who took out travel insurance may have wondered if they would have been able to make use of their cover by claiming for the costs of disrupted travel plans.
From today all travellers arriving out of mainland China (not just Hubei province) must self-isolate for a period of 14 days from the time they leave mainland China. Latest Australian Health Protection Principal Committee advice here https://t.co/YfhqFWlNcV pic.twitter.com/pO6gnSOGbW

— Australian Government Department of Health (@healthgovau) February 1, 2020
Does travel insurance cover evacuation?
Canstar analysis of travel insurance policies from some of Australia's largest insurers found that consumers may not have been covered at all by their insurer, given the evacuation was organised by the government and not the insurer.
If an insurer deemed it necessary for Australians to be evacuated, however, due to suffering from a sickness or disease, they may cover the costs to be evacuated to another country or to Australia. But the decision is often ultimately at their discretion and requires prior agreement before the evacuation takes place, according to wording in policy Product Disclosure Statements (PDS).
Adding further to this insurance grey area is that cover for claims, losses or costs associated with the coronavirus could be void in some cases due to exclusions around cover for epidemic, pandemic and virus outbreaks, as we revealed previously.
In an attempt to find some concrete answers for travellers impacted by this virus outbreak, Canstar asked CoverMore and Budget Direct if they would help cover any costs associated with their customers' evacuations from Wuhan. CoverMore did not provide a statement and directed us to their general coronavirus travel warning, while Budget Direct did not respond in time for publication.
However, according to their policy documents, CoverMore would only cover costs if your claim was approved and your evacuation "deemed necessary" by it and its emergency assistance network.
Budget Direct's policy indicates evacuation and repatriation cover would be subject to prior assessment and approval, but noted cancellation fees may be covered if you were unable to travel as planned after an epidemic.
As for some other insurers, AAMI – part of the Suncorp Group – said in its travel insurance PDS: "We will decide if evacuation or repatriation is appropriate" and asked policyholders to get in touch by phone if they required emergency assistance. Under its exclusions, the document noted customers would not be covered for "damage, loss, cost or liability" from any pandemic, epidemic, infectious disease or outbreak.
Southern Cross Travel Insurance's policy documents said the insurer may cover the costs to evacuate medically-fit customers, "as specified by us", but would not reimburse any claims associated with epidemic or pandemic illnesses.
Insurance Council of Australia spokesperson Campbell Fuller told Canstar travel insurers were monitoring the global situation, including government advice and the World Health Organisation's (WHO) declaration of the outbreak as an international public health emergency.
"Each travel insurer will review the WHO declaration for any implications it may have for their customers and claims," Mr Fuller said.
"Customers who have concerns about the impact the coronavirus may have on their travel plans should first contact their travel agent or booking service to seek postponement of their trip or refunds."
Evacuees and Australian travellers still overseas who are concerned about their level of cover may want to call their insurer to find out more information and check their policy's PDS.
Canstar finance expert Effie Zahos said one thing customers could be sure of is that all travel insurance policies have exclusions.
"While contagious diseases and epidemics would more than likely be on that list, it pays to read the fine print or at least ask the right questions as all insurance policies do differ," Ms Zahos said.
She said it was important to monitor travel destination warnings prior to leaving to make sure you are aware of any risks or safety advice.
On advice from the Australian Chief Medical Officer, we now recommend Australians do not travel to #China due to increased risk from novel #coronavirus. If you're currently in China, leave as soon as possible by commercial means. https://t.co/27tan96N3z

— Smartraveller (@Smartraveller) February 1, 2020
The government's Smartraveller website currently has a "do not travel" warning in place for China, on advice from the Australian Chief Medical Officer (current as at 2.30pm AEST on 3 February, 2020).
"If you are currently in China, leave as soon as possible by commercial means," Smartraveller's latest update said.
"Many airlines have temporarily reduced or stopped flights."
The death toll from the coronavirus has now claimed the lives of over 350 people, with more than 14,000 confirmed cases globally – including 12 in Australia so far.
Can Australians still travel to Hong Kong?
The Australian Government's Smartraveller website's travel advice for Hong Kong is "Exercise a high degree of caution" (current at 13 February, 2020).
"Hong Kong has introduced additional measures to prevent the spread of the novel coronavirus," the website states. "From 8 February, a 14-day mandatory quarantine will be imposed on anyone entering Hong Kong from mainland China. Airline passengers, including those in transit, will be subject to increased health screening. Access to cross-border transport with mainland China may be unavailable or limited."
Is it safe to travel outside Australia?
While it has deemed China a 'do not travel zone', Smartraveller does not give a definitive answer to the question 'Is it safe to travel overseas?'. The site recommends that travelers check any warnings – and their travel insurance – before booking a new trip and also before embarking on an international journey, as well as taking precautionary measures if you are travelling to any destination with reported cases of coronavirus. However, the Australian government has moved to restrict travel into Australia by people who live in, or have recently been in, China. Airports are screening many travelers for signs of the sickness, including measuring their body temperature with scanners or digital infrared thermometers. Preventative measures have been put in place in airports, such as the provision of hand sanitiser. Many travelers are also choosing to wear protective items, such as P2 masks, during transit.